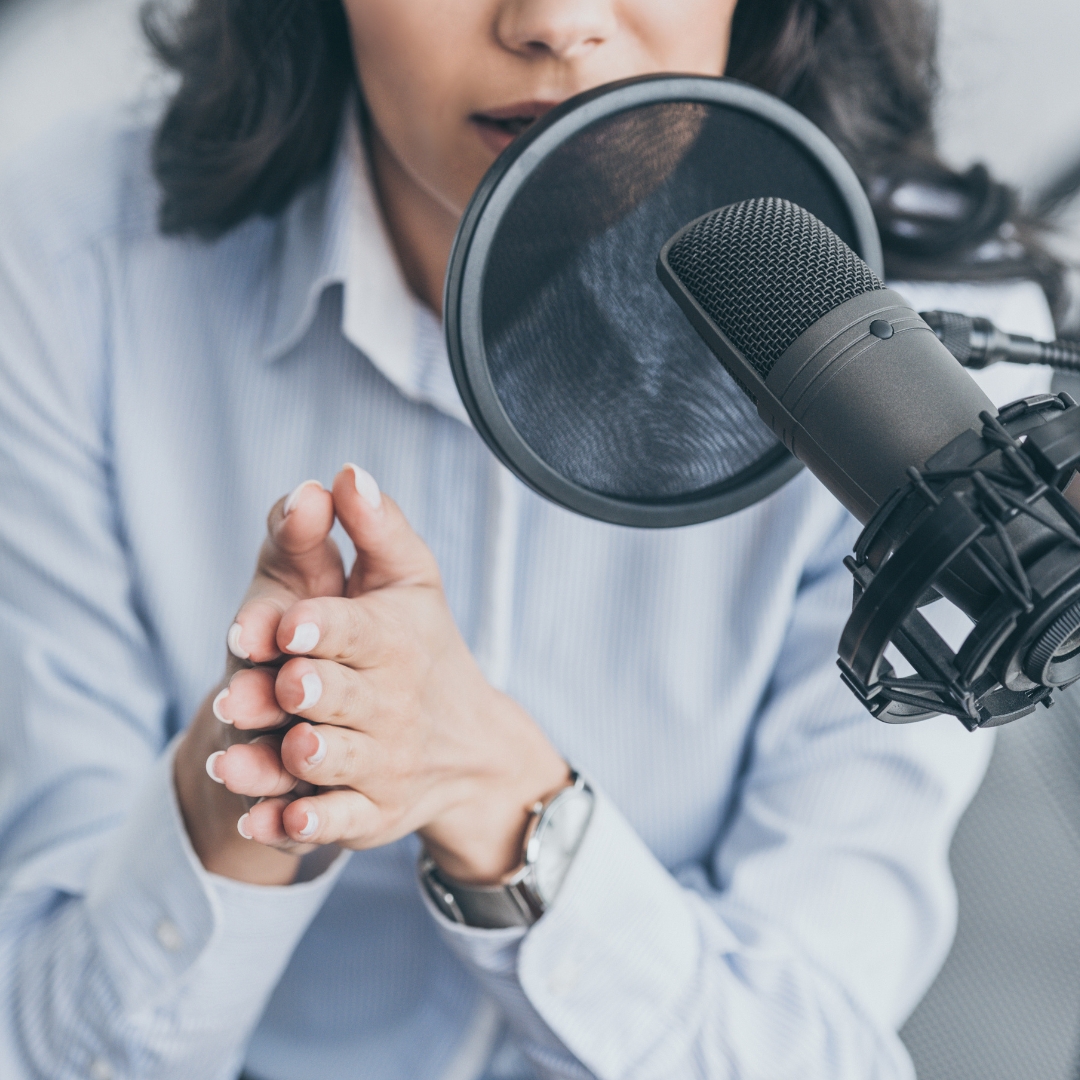 There's an old adage that says you can't stop a train when it's barreling down the tracks at full speed. I feel that saying (and the subsequent visual it brings to mind) applies perfectly to the way podcasting – and podcast guesting – has made its mark on society.
Now, many pundits will extol the virtues of short-form video as the current ruler of the content world and far be it from me to argue. Video is unquestionably powerful and it's hard to imagine a world without it. In my lifetime, video has always been prevalent in one way, shape, or form and I've stated numerous times I've been watching TikTok videos since I was a kid…
If you're in the unofficial, non-certified Age 40 & Over Club like me, you may remember a popular TV program known as America's Funniest Home Videos. Was that show nothing more than TikToks/Reels/Shorts before TikToks/Reels/Shorts were cool?
My point is this: there's room on the throne for many styles of content because humans will consume all forms of content based on the time they have to invest. And, beyond a shadow of a doubt, humans are consuming podcasts in mass quantities – for information, for wisdom, for education, for new insights, for entertainment.
What does this mean for professionals looking to make a significant impact on their niche? One word: opportunity.
Podcasts represent the ultimate PR initiative for leaders and professionals in all fields, at all skill levels. Most podcasts are built featuring a host-guest dynamic, meaning hosts and producers of podcasts are constantly seeking knowledgeable, insightful thought leaders to join them to create content that will impact listeners in a compelling way.
In return, the guest is given a stage through which to tell their story, communicate with potential clients and customers, and position themselves as THE go-to resource in their industry.
Many PR firms have grabbed a first-class seat on the podcast guesting bandwagon for their clients and, if you're an agent who hasn't hopped on board just yet, I'm about to share some reasons why you need to make this move today.
The following are 9 reasons your PR agency needs to leverage podcast guesting for your clients immediately:
Popular Form of Earned Media
Podcasts are the most powerful form of earned media available today. They're created by a third party and the vast majority of these shows rely on the knowledge, expertise, and personality of guests to get listeners through the door. Most podcasts are formatted with a host-guest dynamic and feature back-and-forth conversation as the catalyst to exceptional content that captivates listeners.
Due to the fact that so many listeners turn to podcasts for information, education, and entertainment, a strategic podcast guesting campaign presents the opportunity for your client to tell their story, initiate new connections, and attract new people into their circle. Much like any media appearance, podcasts provide a pulpit for your client to convey messages and reach more of their target audience.
In addition, most guest appearances are free. In some cases, an appearance fee may be asked. But many shows allow guests to share their stage with no monetary investment.
Authority & Thought Leadership
Think about the last time you had a problem to solve. More than likely, you turned to the Internet and looked for a resource who could provide the best possible solution. And, just as likely, that resource had established a positive reputation and had a line of people thanking them for solving the same problem you had on your plate.
This resource is known as a thought leader – engaging leaders, professionals, or brands who make things easier by providing valuable solutions and delivering life-changing transformations. Over time, people develop a strong level of trust with thought leaders…consuming the expertise they share, investing in their products, services, and solutions, and telling others why they need to do the same.
Making podcast guest appearances on shows targeted at your client's ideal customer is the best way for them to establish authority and elevate their thought leadership. This process, when executed effectively, positions a brand as THE go-to resource in their niche. The more guest appearances your client makes, the more their reputation gets amplified.
Reputation Management (The Know/Like/Trust Factor)
One of the fundamental offerings of any PR agency is effective reputation management. Podcast guest appearances present a great way for your client to present themselves as a quality resource for their target customers, as well as a person/company those customers can trust.
When you cut through all of the social platforms, CRMs, and grandiose technology that helps us operate and get down to the core basics of our world, humans do business with other humans. More importantly, humans do business with other humans they like.
Podcasts are a great stage for your clients to tell their stories, thus giving listeners an opportunity to get to know the storyteller. As they learn more about who they are, what they do, where they want to take people, and how they plan to do it, they get to know them on a more intimate level. This leads to like…which then leads to trust.
Once trust is established, the sky is the limit! Give your clients the right stage to tell their story and let positive things happen.
High-Level Networking
Let's take a quick moment to pay homage to a couple of the unsung heroes of podcast guesting. These next two items can take a brand to new heights, but often get overlooked by podcast guests who aren't maximizing their appearances.
The first is the built-in component of networking. When guesting campaigns are well-curated, hosts and guests who connect to produce podcast content often share the same passions, interests, and knowledge. Naturally, this will lead to engaging conversation that results in a polished final product for podcast listeners to consume.
But before that final product goes live, your client has a golden opportunity to network with a like-minded professional sitting right in front of them. The recording session itself is a great opportunity to forge a new relationship that could lead to numerous gains going forward!
Your client doesn't need to go into full-blown sales mode, but the host of that podcast may have others in their circle looking for knowledgeable guests, even folks looking for the exact product or service your client sells. You, in turn, may have someone you can refer to that podcaster to add even more value to their next recording.
The podcast medium is the most efficient form of digital networking going today. No one should overlook this.
SEO Benefits
Another enormous benefit of podcast guest appearances are the Search Engine Optimization (SEO) benefits. When your client makes a guest appearance and provides their website as a destination for listeners to visit, that link gets posted in show notes and podcast websites all over the web. As backlinks continue to accumulate, search engine algorithms will take notice, thus enhancing overall organic visibility and generating more website traffic.
In addition, as guest appearances continue to ascend, more visibility comes from podcast listening apps as well. If a listener hears your client on one of their favorite podcasts, resonates with their message, and wants to hear more from them, that listener can search your client's name on Apple Podcasts, Spotify, etc. and discover ALL of the shows they've appeared on.
SEO deserves a huge mention when it comes to the impact of podcast guesting campaigns.
Passive Listening = Increased Influence Time
One of the best components of podcasts are the fact that listeners can consume while multitasking. Many listeners listen to podcasts at the gym, walking the dog, in the car, on public transit, and doing chores around the house (just to name a few). This packs plenty of punch because other consumable content, like videos and blogs, requires much more focused attention.
When a listener consumes a podcast, they have your client influencing them for the length of that episode. Regardless of how long that episode runs, that type of intimate time spent in someone's ear is impossible to duplicate anywhere else.
When you consider how rapidly Instagram Reels, TikTok videos, YouTube Shorts, and other pieces of short-form content are consumed (and often forgotten), the extended length of time podcasts offer your client to tell their story and resonate with the audience cannot be overlooked.
Sell Without Selling
Many aspiring podcast guests feel they need to spend time spent on podcasts in sales mode, doing everything in their power to close new business. This couldn't be further from the truth and will be more harmful than beneficial.
Think of your own consumption habits. Do you appreciate non-stop ads or someone selling to you without taking a breath?
Of course not. And no one will appreciate that from your client either. No one tunes into a podcast hoping to hear an infomercial.
The better approach is to bring value to the microphone and go over and above to help the podcast hosts create the most compelling piece of content possible. When this happens, those hosts will be more than happy to endorse you and your offerings because you helped them create an episode that will aid in the growth of their podcast.
Thus, the host will do all the selling for you while your client's focus remains on enhancing their authority and becoming a thought leader in their niche.
Evergreen Content That Serves Multiple Purposes
Another glorious aspect of podcasts are the fact that the majority of them are evergreen. This means a podcast guest appearance made by your client today will serve them for months, even years down the road (as long as the podcaster doesn't take the content down). As that particular podcast continues to acquire new listeners, your client's message is front and center for them to consume.
In addition, the content produced can be repurposed and used elsewhere to impact your client's presence. Video clips, full video productions, blogs, social media, even webinars are all in play when podcasters utilize all aspects of their show. You can also ask for the raw recording of the podcast and make influential clips based on your client's insights.
It's FUN!
Your clients are incredibly passionate about what they do and how they're impacting the world. Getting the opportunity to connect with like-minded professionals who share that passion via the podcast medium is the most effective and, let's say it like it is, fun ways to grow and stand out! Your client will get the opportunity to share stories, insights, and wisdom that not only connects with the audience, but sparks a new relationship with that podcaster…a relationship that, as I mentioned before, could lead to numerous opportunities.
Without question, the podcast medium has grown by leaps and bounds and there's no evidence of this train slowing down anytime soon. As podcasting continues to evolve, more professionals will be leaning into this medium for communication, connection, and collaboration. The sooner your clients get acclimated to value-driven podcast guesting and grow their thought leadership in the space, the sooner they'll be able reap the benefits.
There's no time like today to ignite your client's first podcast guesting campaign. Start utilizing the power of podcasting today!

The items presented today merely scratch the surface of what can be accomplished through strategic, impactful podcast guesting campaigns. If you run or represent a PR agency and haven't tapped into the benefits of podcast guest appearances for your clients (or have been struggling to achieve positive results from your current efforts), I'd like to help you get things pointed in the right direction.
I've built a comprehensive training and communications program designed to help PR agencies leverage established podcasts for their clients and help them maximize their time spent as guests. There are many key factors to understand when it comes to getting the most from each podcast guest appearance, and my goal is to teach you the tools, tips, and strategies necessary to land your clients valuable guest appearances and ensure they get maximum value each and every time.
---