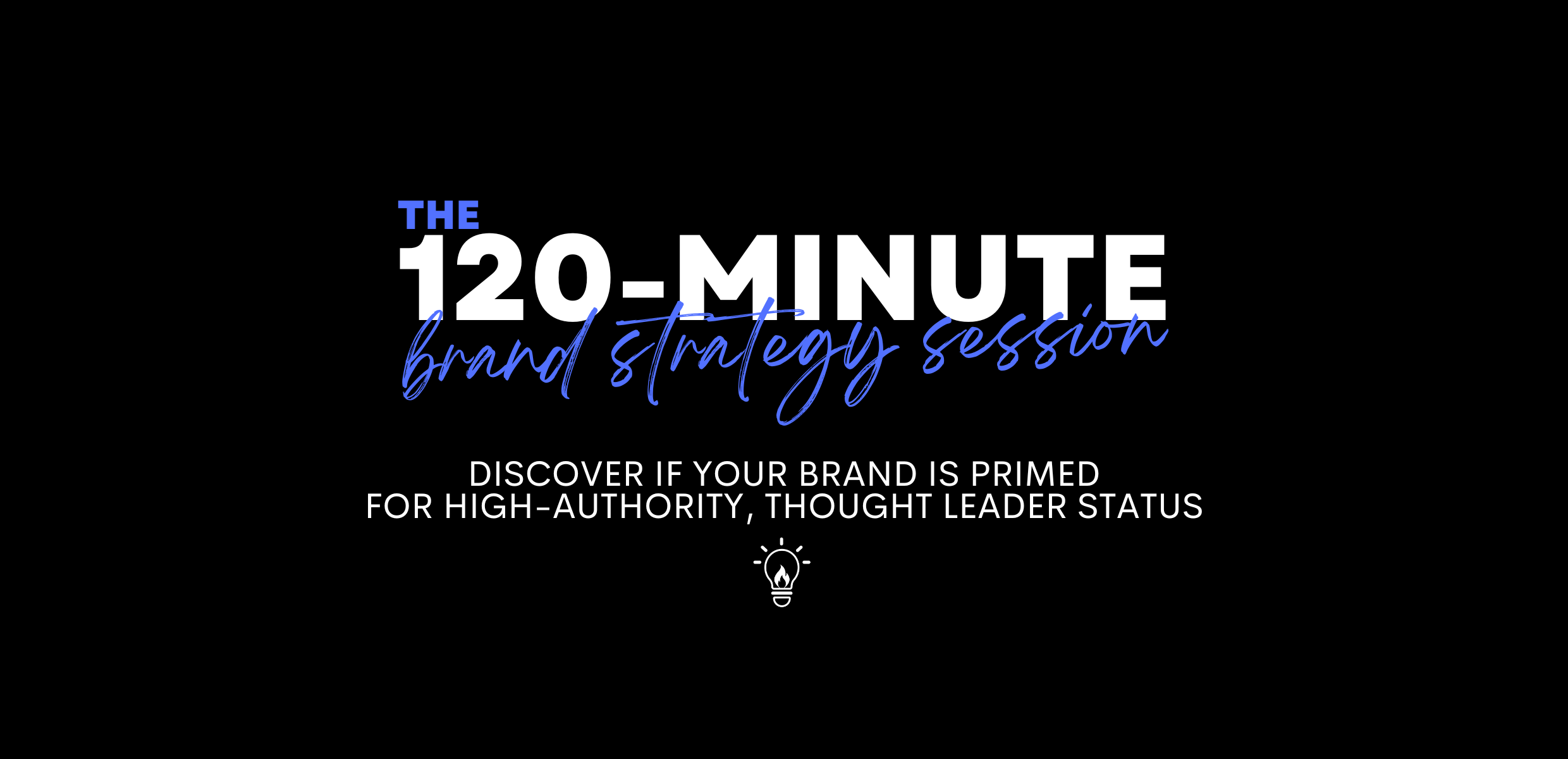 In order to stand out from your competitors and achieve your goals, you and your brand need to be the authority in your niche. Your ideal customers need to see you as THE go-to resource in your space and, more importantly, think of you when it's time to buy.
Elevating your thought leadership will attract more clients, increase profits, broaden your audience, and open up more opportunities for yourself and your brand.
And I want to help you get there.
Welcome to my value-packed 120-Minute Brand Strategy Session! This one-time meeting of minds will enable us to take a closer look at your current branding approach, explore your ideas in more detail, and take a deep dive into what you need to do to achieve high-authority, thought leader status in your space.
This session is great if you're:
💥A coach or consultant with a message you want to get out to the world
💥Struggling to get your brand on the map
💥Looking into podcast guesting, but not quite sure where to start
💥Worried your messaging isn't compelling
💥Striving to reach authority, thought leader status but need a nudge in the right direction to get you passed the finish line
Schedule your session below. I look forward to connecting with you!