*NOTE: How to Build a 5-Star Podcast Guest Presentation was formerly known as The Pitch. However, becoming a podcast guest is much more than just "pitching." We pitch baseballs. We don't pitch our talent as a guest. Therefore, the decision was made to rebrand this guide. Same valuable information…just under a new name.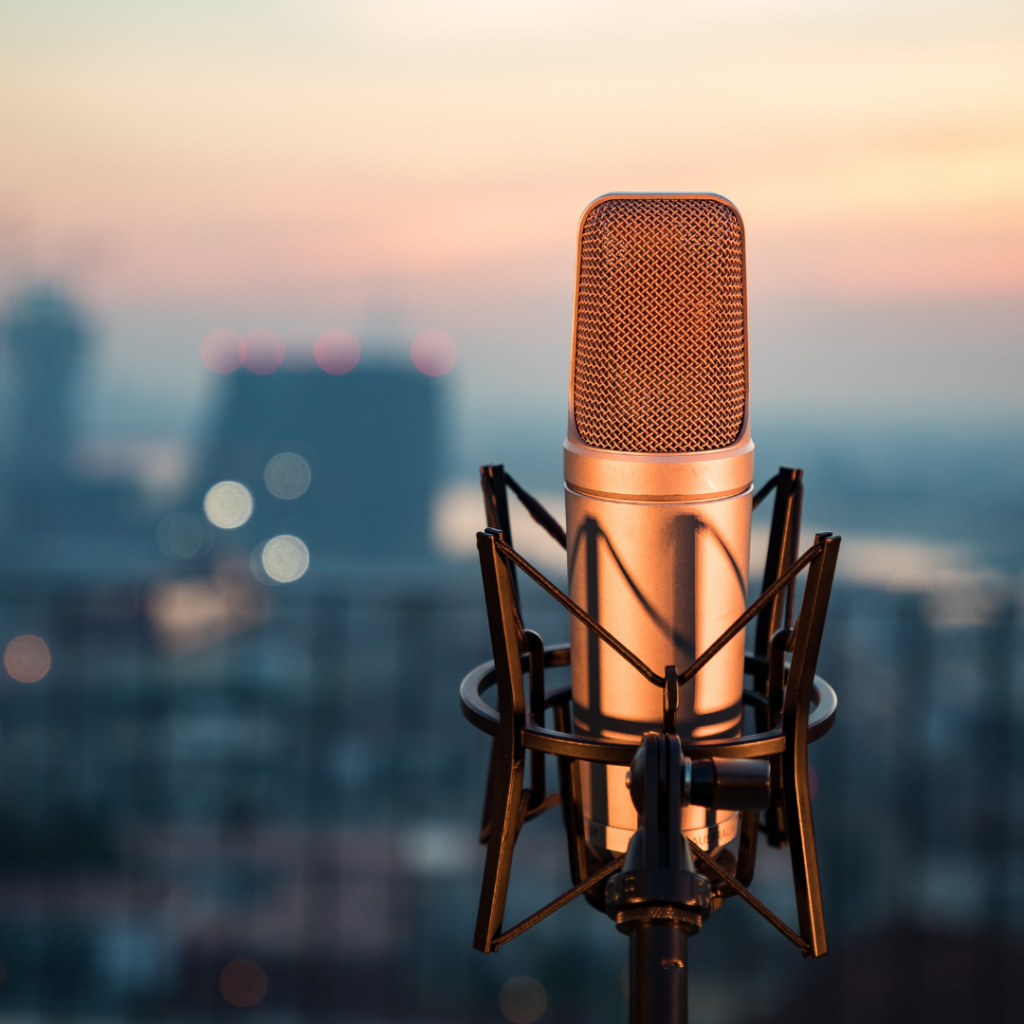 Podcasting has become the most powerful way to build your brand. Year over year, more brands and professionals are turning to this platform as an innovative strategy for connecting with targeted listeners, generating warm leads for their business, and telling their story to a captivated audience thirsty for dynamic content and sage advice.
At this point, you may be thinking the only way to harness the power of podcasting is to drop everything you're currently doing and start your own podcast.
But you're wrong.
While starting a podcast is a smart move, it's not the only way to leverage this rapidly-growing and constantly-evolving platform.
With over 2 MILLION podcasts out in the wild and counting, you have incredible and ample opportunity to partner with existing shows AS A GUEST and take your brand to the next level.
Now, this isn't exactly a groundbreaking concept. I've split no atoms, put no person on Mars, or brought back Crystal Pepsi while bringing this to your attention.
Getting yourself booked as a guest on podcasts is not a new approach. But it's an effective approach.
And the problem is this: a lot of people suck at it.
They slide into a stranger's DMs with one-line requests to be a guest. They do no research (even to the point of seeing if the show ACTUALLY FEATURES GUESTS……..). They do nothing to stand out or showcase WHY a podcast producer should bring them on their show.
Don't be that person. Just. Don't.
The biggest reason people suck at getting booked on other podcasts is they haven't crafted a lethal, kick-ass guest presentation that makes it impossible for producers to say no. If you're not standing out and providing reasons why you're the best person to occupy that guest mic, someone else is.
And they're the ones who will get booked.
Do you want to leverage the power of podcasting without starting your own show?
Do you want to build authority in your space, grow your audience exponentially, and put your product or service in front of people actively searching for what you offer??
Do you want to move to the head of the list and make every podcaster say "HELL YES" to bringing you on as a guest???
Then it's time to craft YOUR 5-star guest presentation!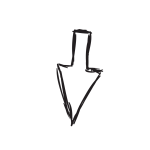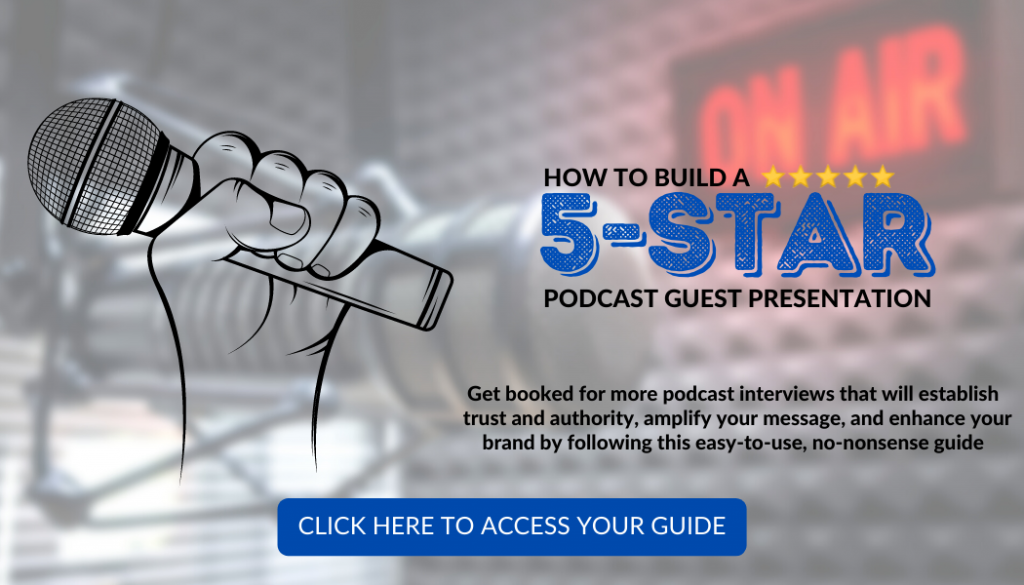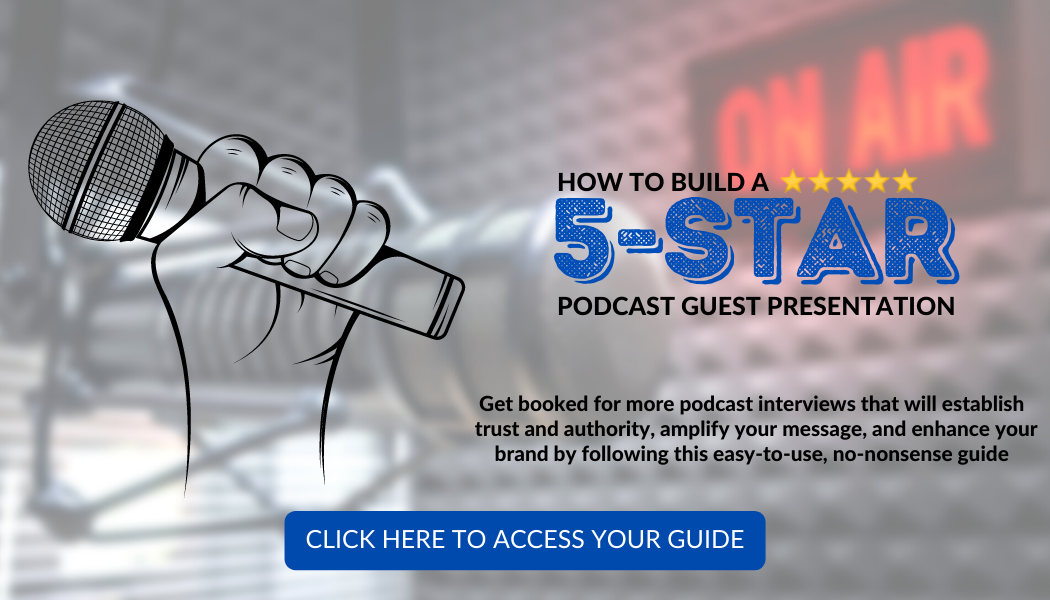 How to Build a 5-Star Podcast Guest Presentation is a brief, simple-yet-effective roadmap that will help you craft the perfect intro/icebreaker that will lead to you getting booked for more podcast interviews. Instead of a bunch of fluff, I get straight to the points you need to hear: Why most podcast guest intros suck and how to build one that serves your purpose.
By tapping into this brief guide, you will discover:
The most powerful weapon in your brand-building arsenal (SPOILER ALERT: you've had it all along)

The true reason(s) why most podcast presentations suck

5 critical factors that all guest intros need to be effective

A template to help you design your guest presentation


A complete, top-to-bottom, guest presentation template that you can use to model your own

Bonus tips that will help you stand out after you're booked and once the interview begins
This guide is just six pages long, but is stuffed with everything you need to mold, shape, refine, and unleash your presentation onto the podcast world.
And, because I like you so much and want to see you kick ass and take names, How to Build a 5-Star Podcast Guest Presentation is my gift to you, nearly free of charge. All I ask is three beers a piece for each of my co-workers (quick, for five points, name the movie!)…
As you sit and breathe right now, podcast producers are looking for intelligent, intriguing guests to interview on their show. And each time you make an appearance and put your message out there, you create an opportunity to captivate a new crop of listeners that instinctively turn their attention your way.
Get things right from the very start. Get your FREE COPY of this 5-Star guide today.