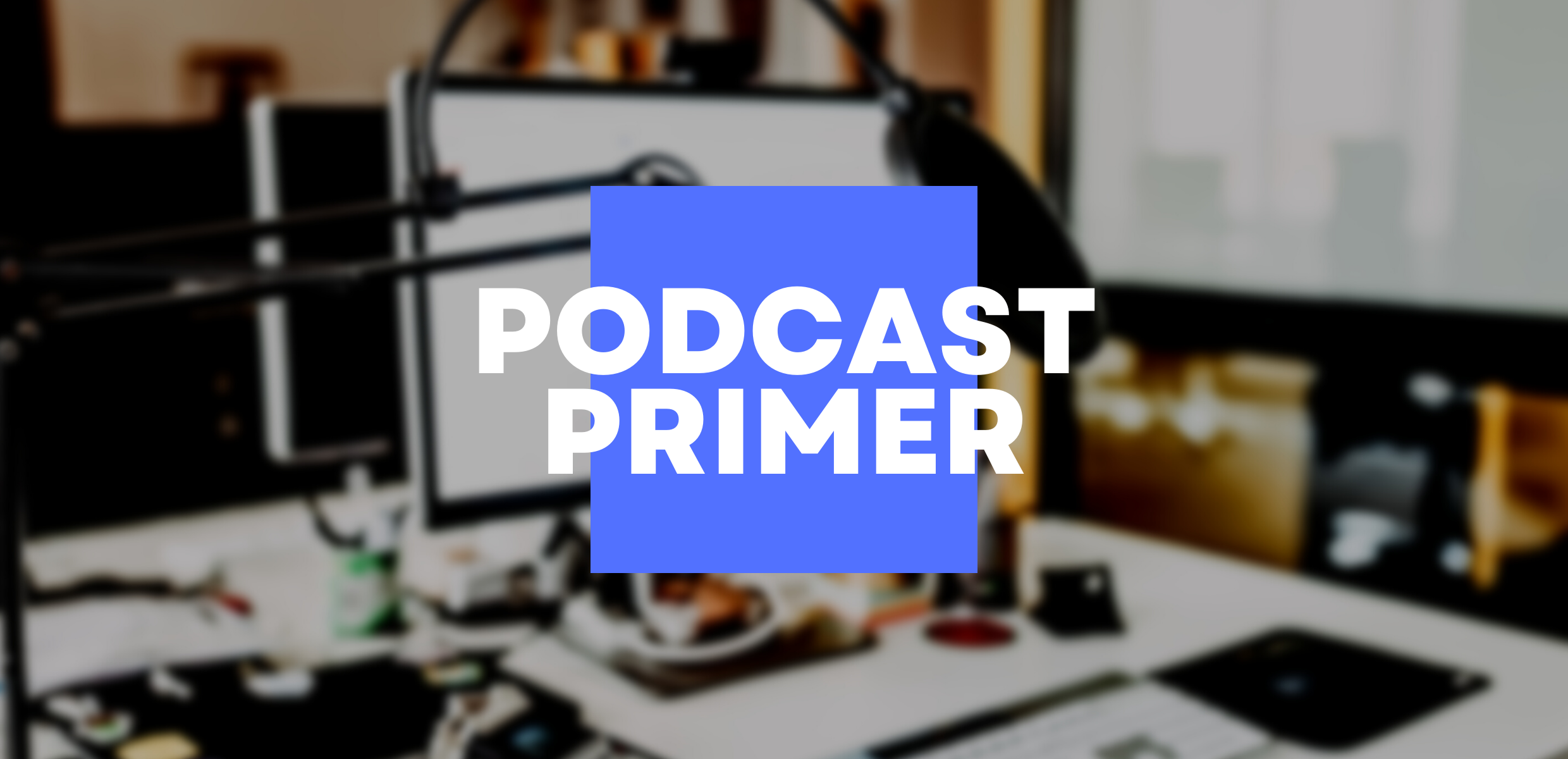 Starting a podcast can serve your brand in many ways. You open up a new channel of communication with current and potential clients, you get to build content based on your brand's mission and initiatives, and you get to connect with other like-minded people in your niche in a collaborative way.
But one thing you need to know up front is that podcasting takes time, effort, and a solid foundational plan in order to succeed. You need to be committed to your podcast project or else things will unravel quickly.
Your mission is to deliver value to your listeners and consistently create content that makes you recommendable. As new listeners hear your episodes and fall in love with the content you're creating, they'll start telling their friends, family, and colleagues they need to listen, too.
It takes time for this to happen…meaning your patience needs to remain constant while you focus on not only producing quality content, but also improving your skills as a podcaster.
This Podcast Primer provides some insight into starting your own podcast and some of the important aspects you need to focus on before you launch.
The video below is from a presentation I gave at the Marketing Pittsburgh Virtual Generator Conference in 2020 about building your brand through podcasting.

Below the video is a link to a Podcast Creation Guide I created. This guide contains several key questions you need to answer before you even think about turning on a microphone and pressing record.
Of course, if you'd like further guidance in your quest to launch a podcast, I would be happy to connect with you and discover how I can help. Click here to schedule a consultation