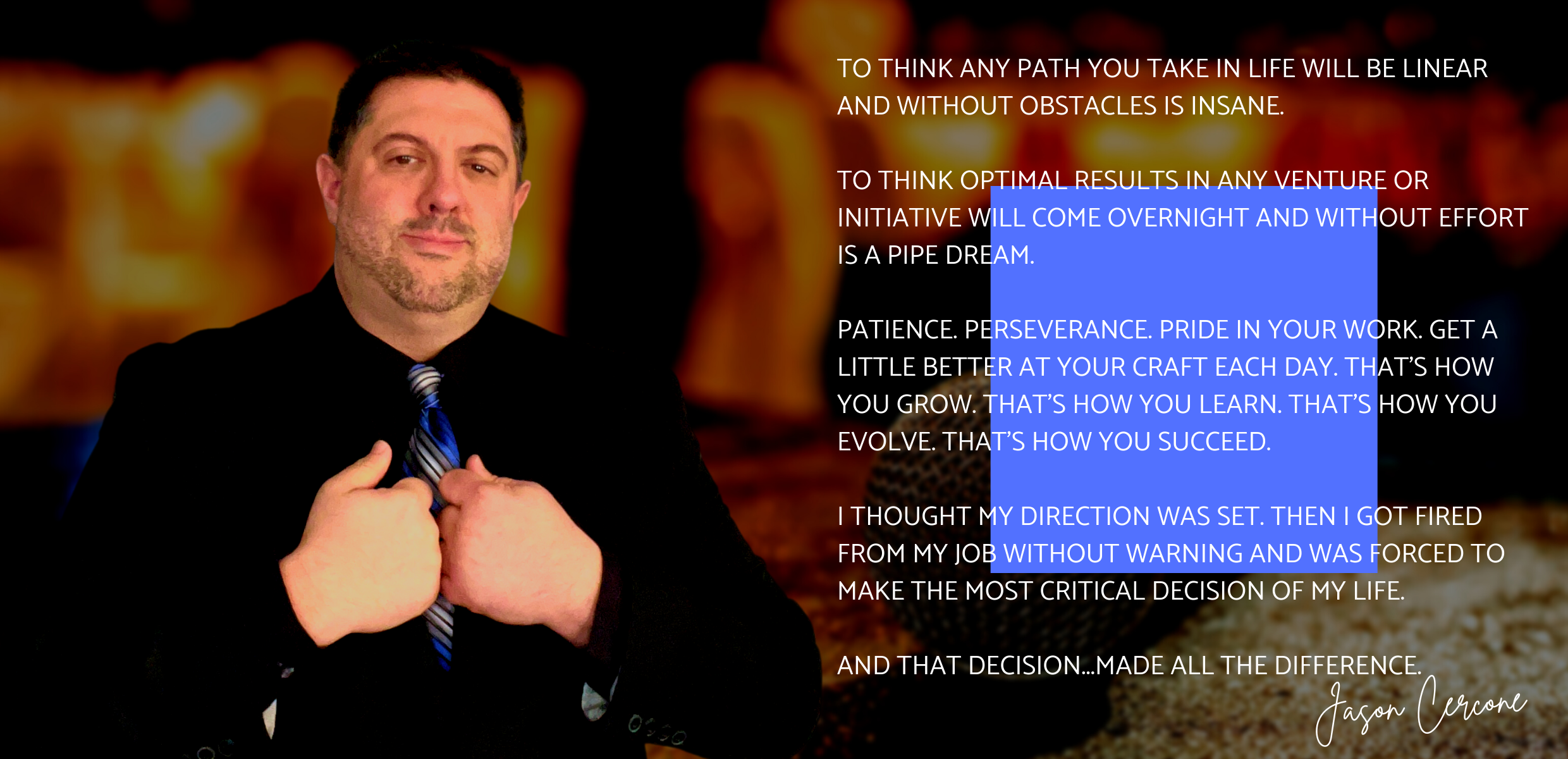 MY ODYSSEY
It all started at the age of 13 when an entrepreneurial-minded youngster started selling sports cards at local expos and to friends at school. It was at this point in my life that I learned how to set up a small business, turn a small profit, and, most importantly, fall in love with entrepreneurship.
I worked at a grocery store through high school and college. Almost eight years worth of florescent lighting and Christmas music from Thanksgiving to New Years (not a complaint, by the way. I actually enjoy Christmas music. Stop judging).
After that, I thought it would be really cool to sell cellular phones right out of college and boy, was I just a bit outside on that pitch.
Then I packed up my game and moved from Bradford, PA to Pittsburgh – where I landed a plum job selling ticket packages to Penguins and Pirates games. Wait. Scratch that. Turns out, the fly-by-night company's actual definition of "ticket packages to Penguins and Pirates games" was discount coupons to a pizza shop that just changed its name.
That gig was door to door, which, while not exactly being the most ideal situation, truly taught me a lot about sales, communication, and starting quality conversations in a finite period of time.
Then it was on to Enterprise Rent-a-Car for a number of years. Worked my way up the ranks to Branch Manager. Washed cars in a suit (the rumors are all true).
Sold cars for a few months after that. Definitely was not a fan.
Went on to work for a company that felt the best way to sell Internet advertising was by continuing to push phone book ads from its sister department.
Can't make this shit up, kids.
Then I ended up managing a hair restoration clinic, responsible for overseeing sales, operations, and everything that went on inside those four walls. I really enjoyed that job…until I was fired without warning one fateful morning. Fun stuff.
And while ALL of that was going on, I launched an online travel business, a sports website, a social media marketing company, and a couple podcasts. All of which bombed.
Why am I telling you all this? Because the Internet is filled with a lot of bullshit.
I thought you'd rather read something real.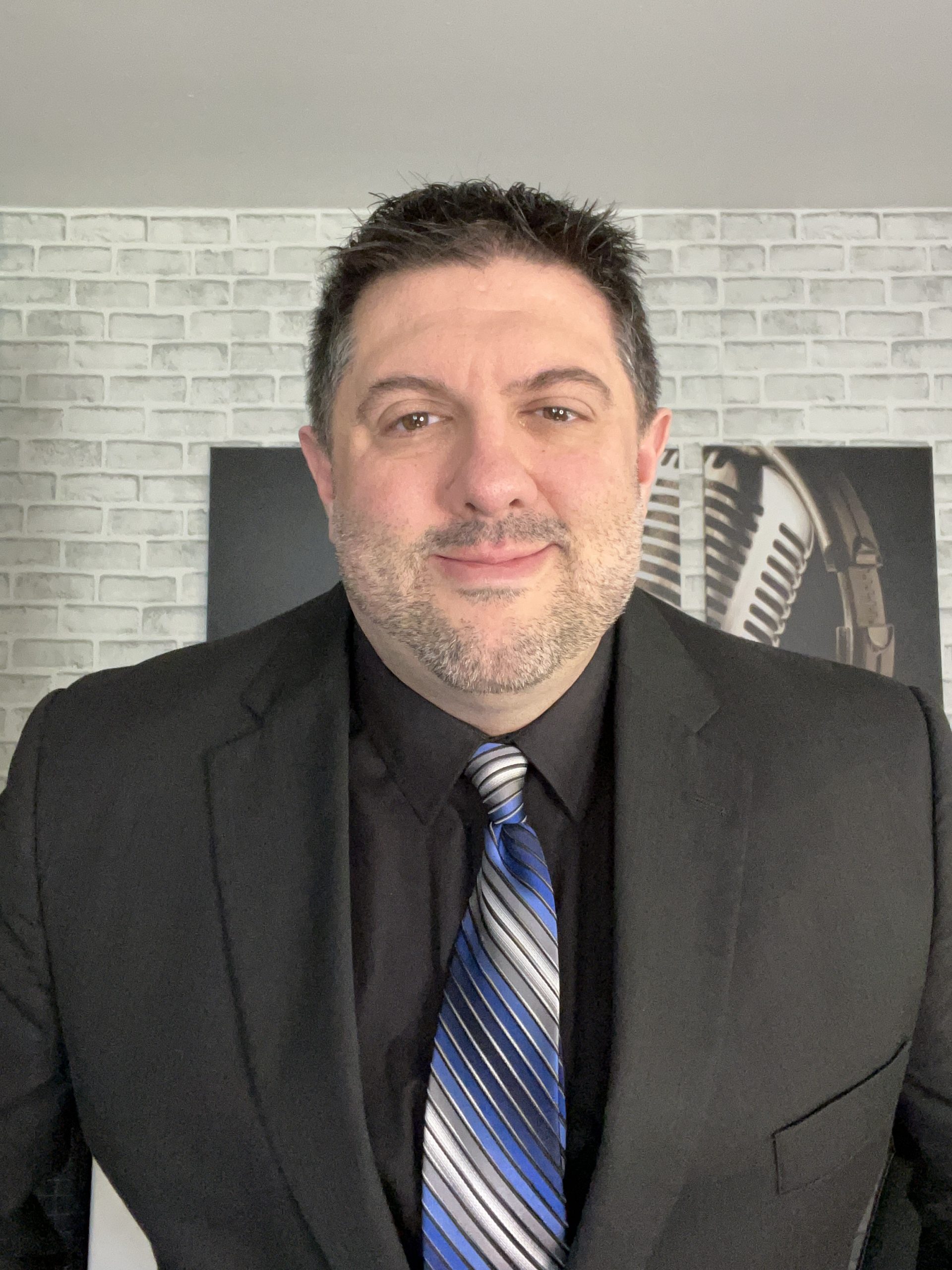 My name is Jason Cercone. I help thriving professionals and entrepreneurs leverage the brand-building power of the podcast medium to establish authority, increase visibility, and accelerate personal brand growth. I've been working with numerous companies of various shapes and sizes since 2015, helping them grow, evolve, and deliver a more complete brand experience designed to keep current customers loyal while attracting new ones to the party.
While my business has experienced a few pivots and shifts since its launch (whose hasn't, right?), my sole focus today is podcasting…mainly, showing leaders the value of the podcast medium and helping them establish a plan of attack on said medium designed to take their personal brand to the next level. I've been wrapped up in podcasting since 2015 and continue to build upon my skill set and knowledge in this field as each day passes.
I listed all my jobs and business attempts above to show you I'm a real, actual human who has screwed the pooch in the past and fallen short of his goals. That happens to us all at some point. But like the man once said, "It's not how many times you get knocked down. It's how many times you get back up."
Every single one of those instances was experience for me.
Every mistake a lesson.
Every shortcoming a building block.
Every victory a new weapon in the arsenal.
WHAT IT ALL MEANS
I'm successful now because I was unsuccessful in the past. It took a lifetime of lessons, mistakes, and hard knocks to get to where I am today. I am forged by failures and have progressed by persevering.
Chances are, the last success story you read started with similar humble beginnings. But the question is: Did they tell you about the three interceptions they threw in the first half, or did they skip straight to the game-winning touchdown pass?
This clever football metaphor exemplifies how so many success stories only talk about the glamorous destination at the end. But for whatever reason, the blood spilled on the journey to get there just isn't as grabby.
I believe the opposite. Those stories are what build us. What shape us. Those failures are what teach us the right answers.
And if you're reading this right now, here's a promise: you and I are going to talk in terms of reality going forward.
My career path hasn't been a straight line and I'll bet yours hasn't been either. My definition of success may not be the same as yours because there's no cookie cutter for that. You define your success by what makes you happy with your choices and your actions.
My goal is to help you succeed. Period. I've taken almost 30 years of professional experience and parlayed it into a practice that can help you reach your goals in a more efficient fashion using the podcast platform as a catalyst.
Maybe landing here is the first step in what will be a great partnership for you and I.
And maybe it won't.
Either way, remember this: Your past may contain numerous successes. It may also contain failures and missteps. Embrace it all. Your story is unique because it's yours, and no one can ever take it away from you.
WHAT I DO TODAY
In 2014, I launched a blog called Breaking Brews. It started as a craft beer advocacy website and evolved into a sales and marketing platform that allowed me to capitalize on my years of business experience. Through Breaking Brews and the podcast that accompanied it, I was able to reach thousands of professionals and enthusiasts alike, as well as establish partnerships with numerous business owners and managers.
The success of Breaking Brews allowed me pivot and rebrand my enterprise as Cercone Consulting. As I mentioned before, my core focus is personal brand strategy through the podcasting medium and showing you approaches and philosophies that will allow you to grow your presence with your own podcast, as a value-driven guest on established podcasts, or both.
My podcast, Evolution of Brand, is dedicated to bringing you stories and strategies from successful entrepreneurs and professionals who've taken their brand to the next level. Each episode features the perfect blend of unparalleled inspiration combined with proven, actionable tips, ideas, and tactics that you can add to your arsenal immediately. These professionals built their brands from the ground up and offer practical advice so you can do the same.
My mission is clear: to help professionals grow their personal brands efficiently and establish authority as optimized podcast hosts and guests! I strive to enhance all businesses I partner with through dynamic, innovative strategies and incomparable work ethic. My focus is aimed at helping you achieve all of your brand-building goals by partnering with you, working collectively to build your plan AND your skill set, and getting you optimized and ready to accelerate your personal brand growth via the podcast medium.
WHY I DO IT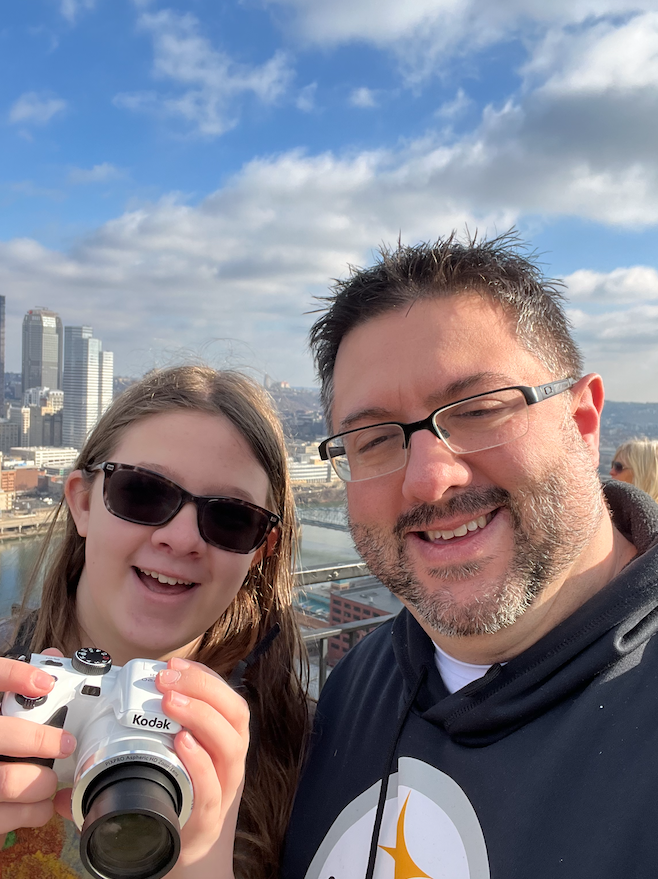 At the top of this page, I told you I was fired from my job and was forced to make the most critical decision of my life. And that decision made all the difference.
When that all went down, I looked myself in the mirror and, out loud, said "You have two choices here: jump back in the corporate pool. Or, go all in on yourself and start building a legacy by working with brands and people with clear visions and similar mindsets."
I chose the latter. And here we are today.
I love what I do. Having the opportunity to work with like-minded professionals every day and help them achieve their goals and aspirations is everything I've ever wanted to do. There are two very distinct things that drive me as my feet hit the ground every morning:
First thing is My Why. The great Jim Shorkey says that your why has to mean so much that it makes you emotional. It makes you cry. And without a doubt, the thought of having to go back to a corporate hellscape that might throw me to the side of the road like a mob hit is my ultimate nightmare. Losing the ability to make a real, significant impact in people's lives and becoming just another disposable number is enough to make me bawl my eyes out! That keeps me motivated to get better at my craft each and every day.
The second thing, and equally as important, is the little princess in this photo with me. My daughter Mackenna is the greatest thing that's ever come into my world. She's my inspiration and helps me keep my eye on the prize. What I'm building is not just a business. It's a legacy. And even at the young age of 12 years old, we've discussed the possibility of her taking command of what I'm building someday. She isn't being forced, but I want it to be an option should she choose. And that, too, keeps me motivated to put in the reps and build something we both can be proud to be part of.
WHO'S THIS FOR
How are people responding to your personal brand? Have you fully unlocked the power of your story and told it to the world? Where do you feel you're falling short? Where are you succeeding?
If you can't answer any of these questions with conviction and clarity, what I have to offer is for you.
My work is for anyone looking to tell their story on a stage with global reach. The podcast platform continues to grow, evolve, and present new opportunities for presence building, personal brand growth, and storytelling each and every day. I'm here to help you harness that power and put it to work in your daily practices.
As has been the theme of the words you've been reading to this point, we are going to do this in a very real, authentic, and straightforward fashion. It's the only way you can grow. It's the only way your true, unique story will come out. And that story, regardless of its narrative, is the key to your success.
WHY THIS STANDS OUT
Because what I'm talking about is real.
Nearly 30 years of experience gives you quite a bank of knowledge to pull from. Good, bad, ugly – I base my approach and how I advise my partners on what's happened to me in the past. Some of these situations may not fall inside of your purview. Others may resonate and then some.
Either way, what you won't find here is fluff.
Hearing what you want to hear will not enhance your practices. Absorbing what you need to hear will.
Bottom line: What you can accomplish for yourself and your brand in the podcast space can serve you for YEARS. Is it fun, worthwhile, and fruitful? Absolutely. But there are a lot of facets involved and having an ally on your side to help you build, grow, and evolve strategically will have a serious impact on your efforts.
HOW THIS WORKS
First things first: We need to get to know each other.
I use this website, as well as my YouTube channel and podcast to share stories, tips, and strategies that will not only help you understand how to take your personal brand to the next level in the podcast space, but help you develop the required mindset to see your efforts through from start to finish.
Before we take another step forward, I want to get to know you. Your mission. Your passion. Your drive. Let's dig deep into your greatest triumphs and your largest blunders and truly determine what will make your brand stand out. I want to hear why you're here before we go any further.
Click Here to schedule a Discovery Session so we can connect and let the process begin. The first lesson I want to share with you is this: feedback and communication are critical to success. This won't work if you're not willing to open up the vault.
WHAT TO DO NEXT
Decide if you're ready to begin building a personal brand that will help you deliver the ultimate experience every time someone dials your number, walks through your door, visits your website, or connects with you on social media.
If you're not, you may as well head home now and let your competitors take over your turf. Because they're ready. They're hungry. And they're gonna do it. If they haven't already.
If you are, let's get to work. Click here to learn more about how I can help you grow your brand in the podcast space.
I'D LOVE TO BE ON YOUR PODCAST!
Click here to learn more about me and schedule a time for us to make some collaborative podcast gold.