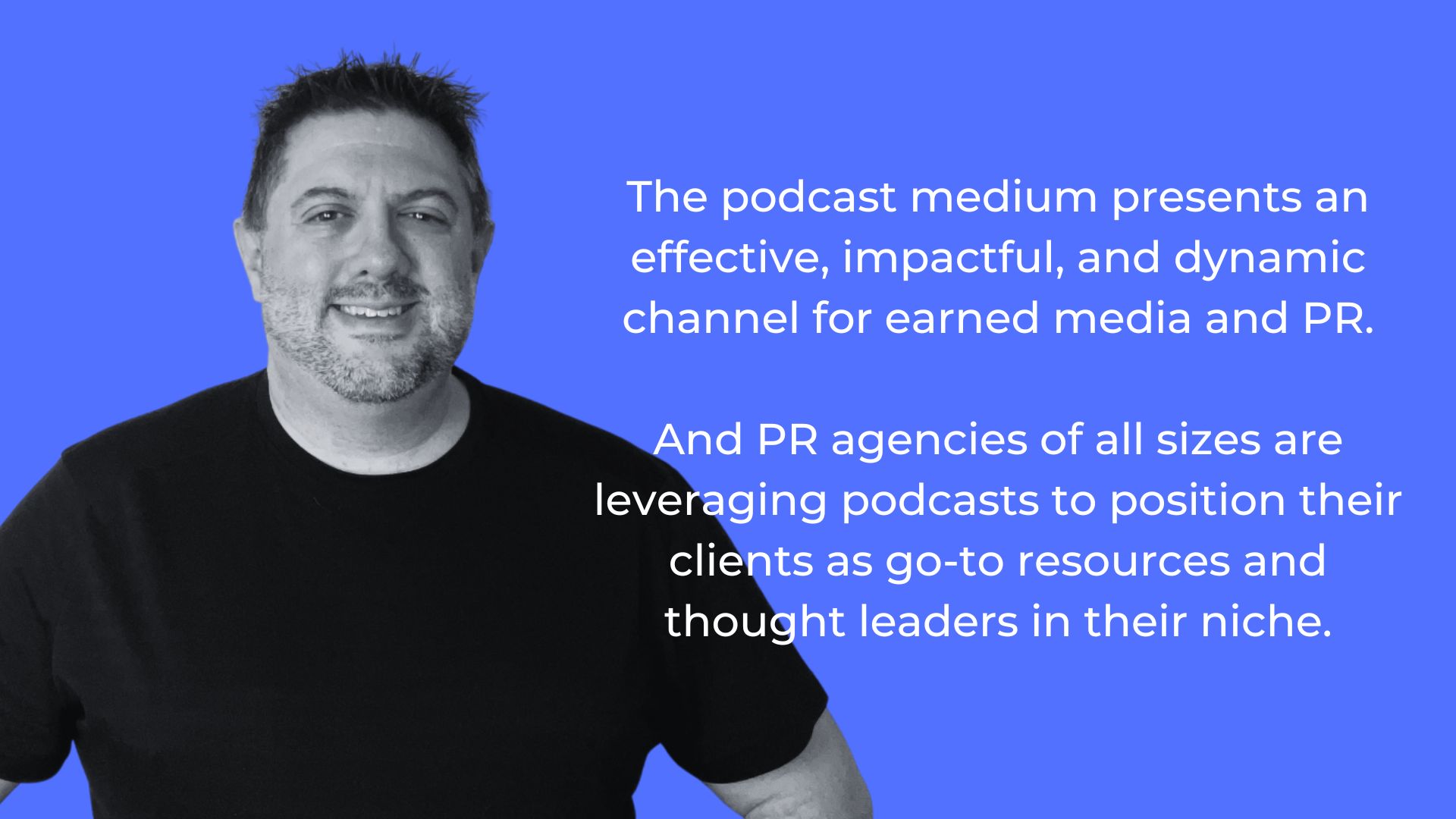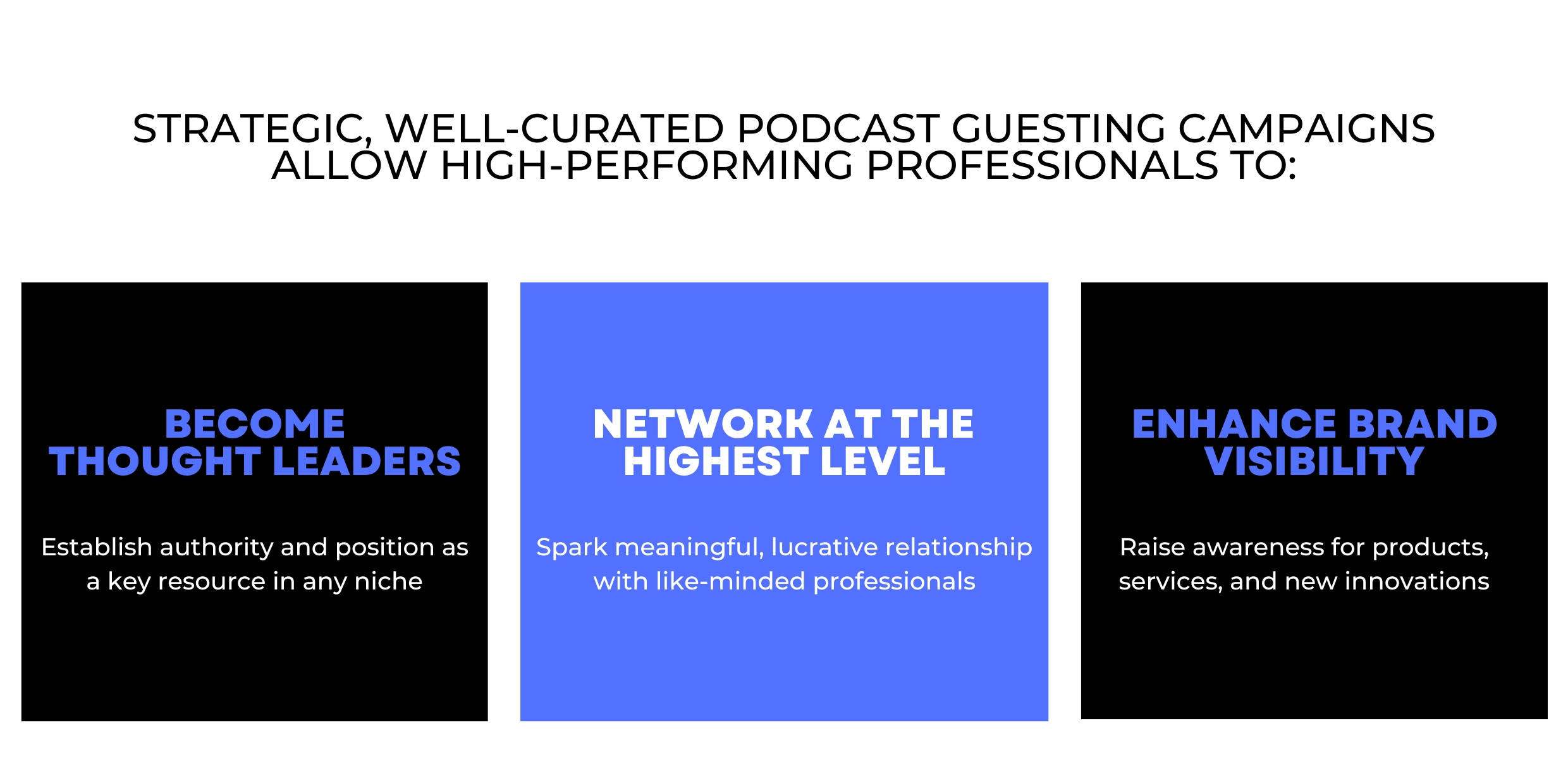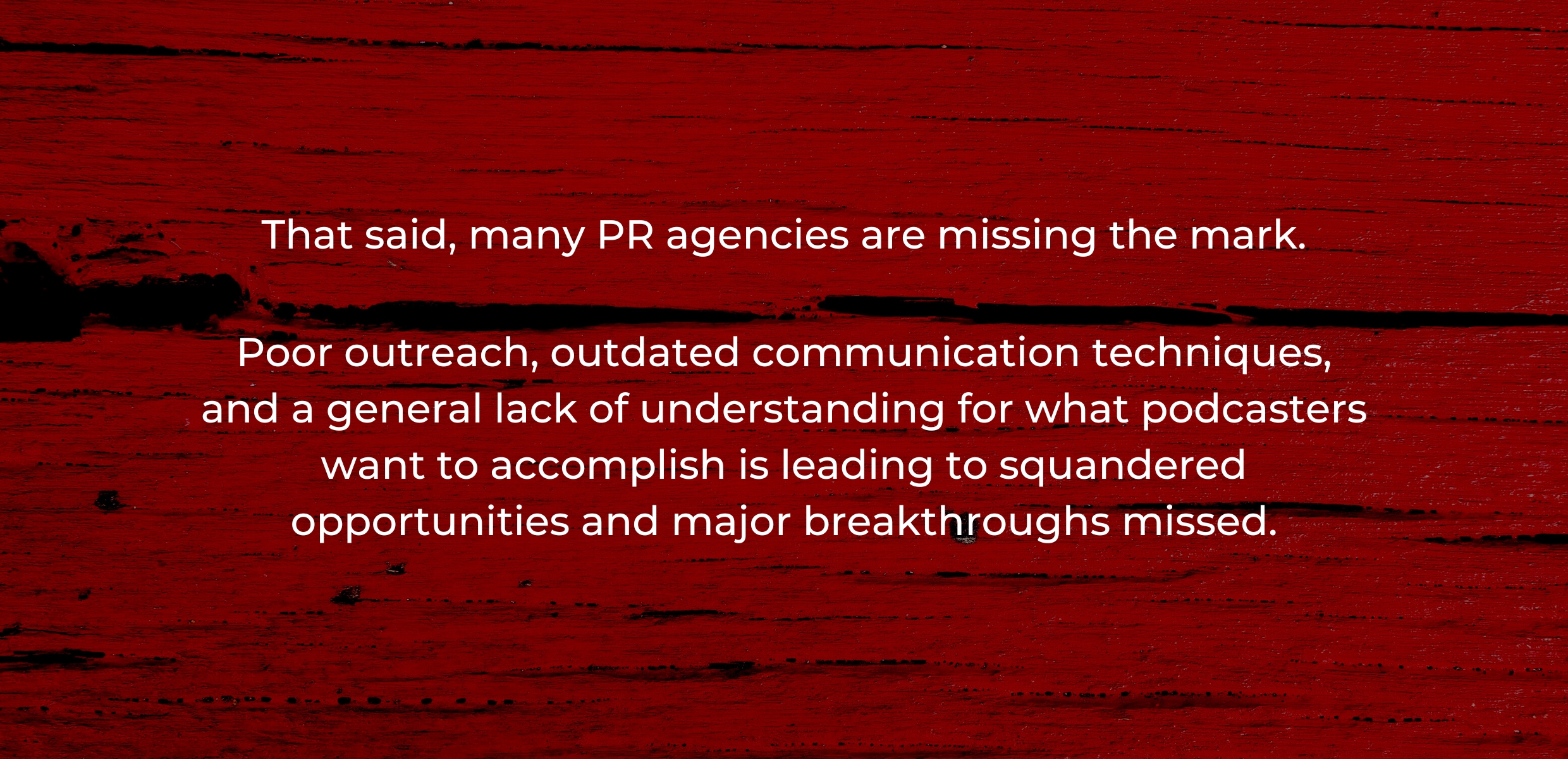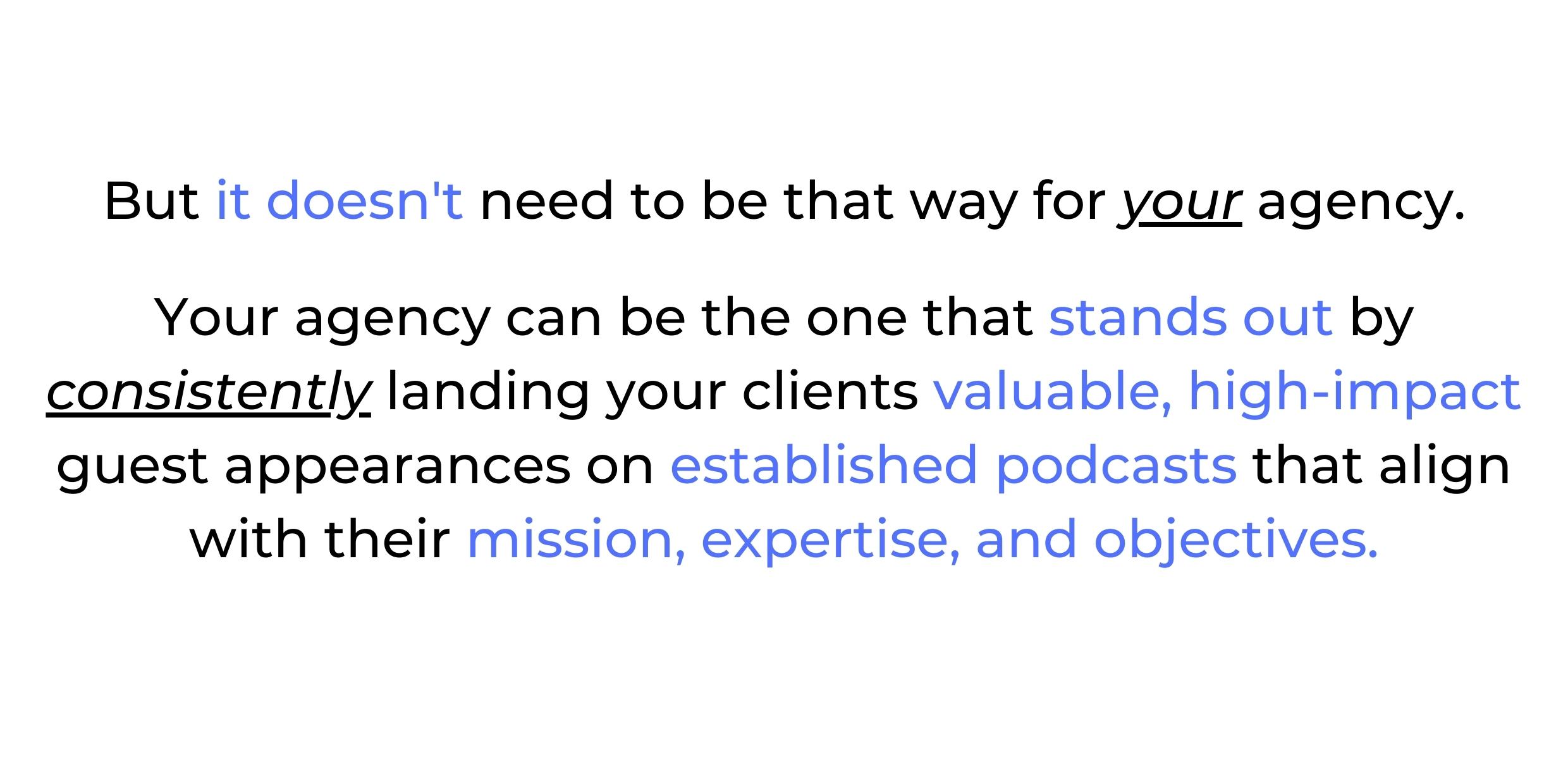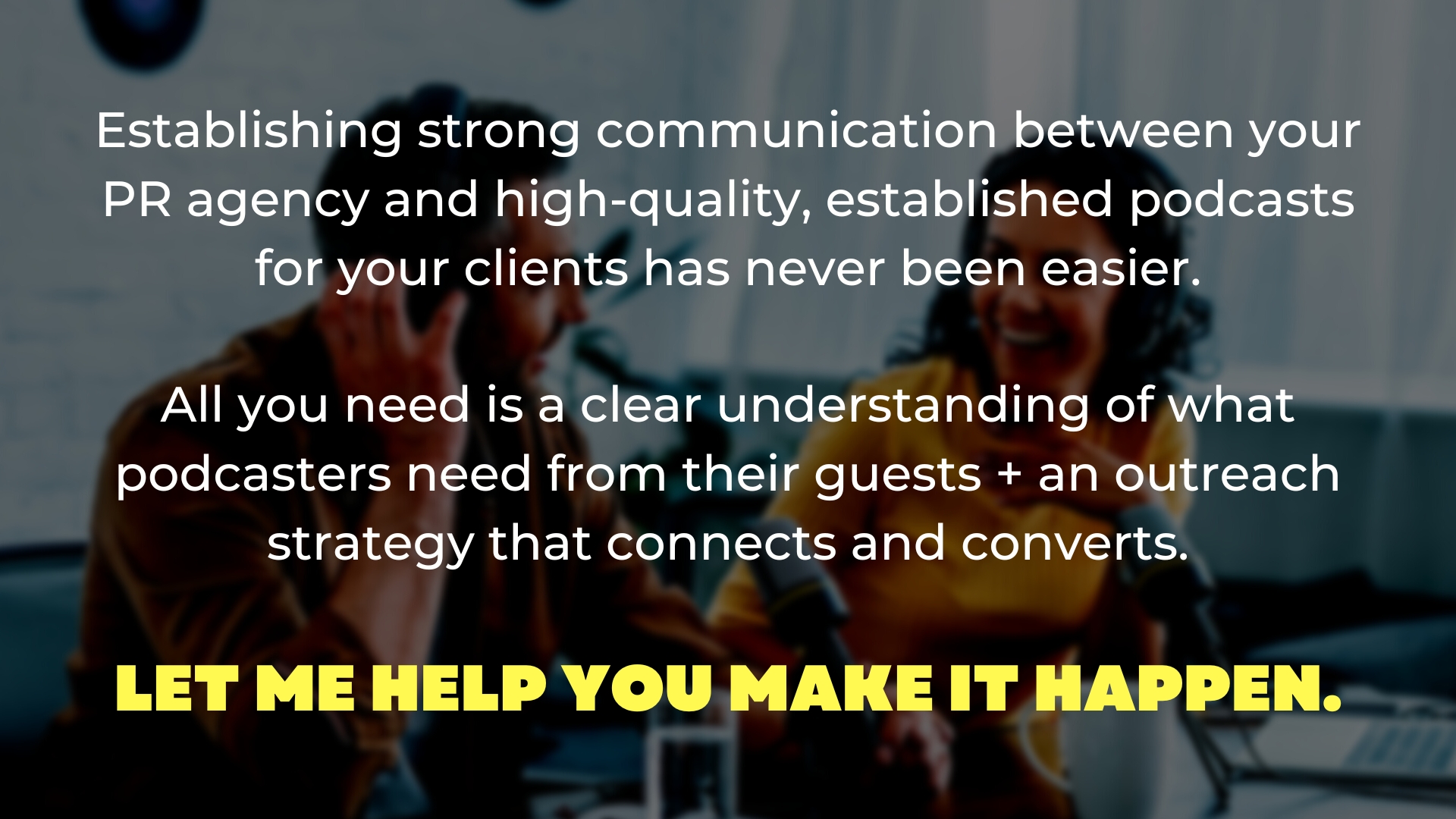 ---
I offer impactful strategy consulting for PR agencies who want to better leverage the podcast medium for their clients, as well as themselves. This will allow you to land more quality guest appearances on established podcasts to serve your client's PR needs, as well as give those clients a game plan to leverage each appearance for networking and relationship-building.
A few of the aspects we'll focus on include:
💥Comprehensive Agency Training Presentation – This is administered virtually or in-person to show agents how to leverage podcasts, conduct better outreach and communication with podcasters, and show their clients how to get the most from each guest appearance and utilize podcast content once it goes live.
💥Ongoing Strategy & Support – One thing I'm not a fan of are programs built with a "one-and-done" premise. I remain connected to you and your agency to help your team get the most from their efforts. I also offer quarterly strategy sessions, Q&As, and mastermind group trainings to keep your practices on the cutting edge.
💥Coaching+Consulting For Your Clients – If your clients have never been a guest on a podcast, I am happy to meet with them and help them maximize each guest appearance you book for them.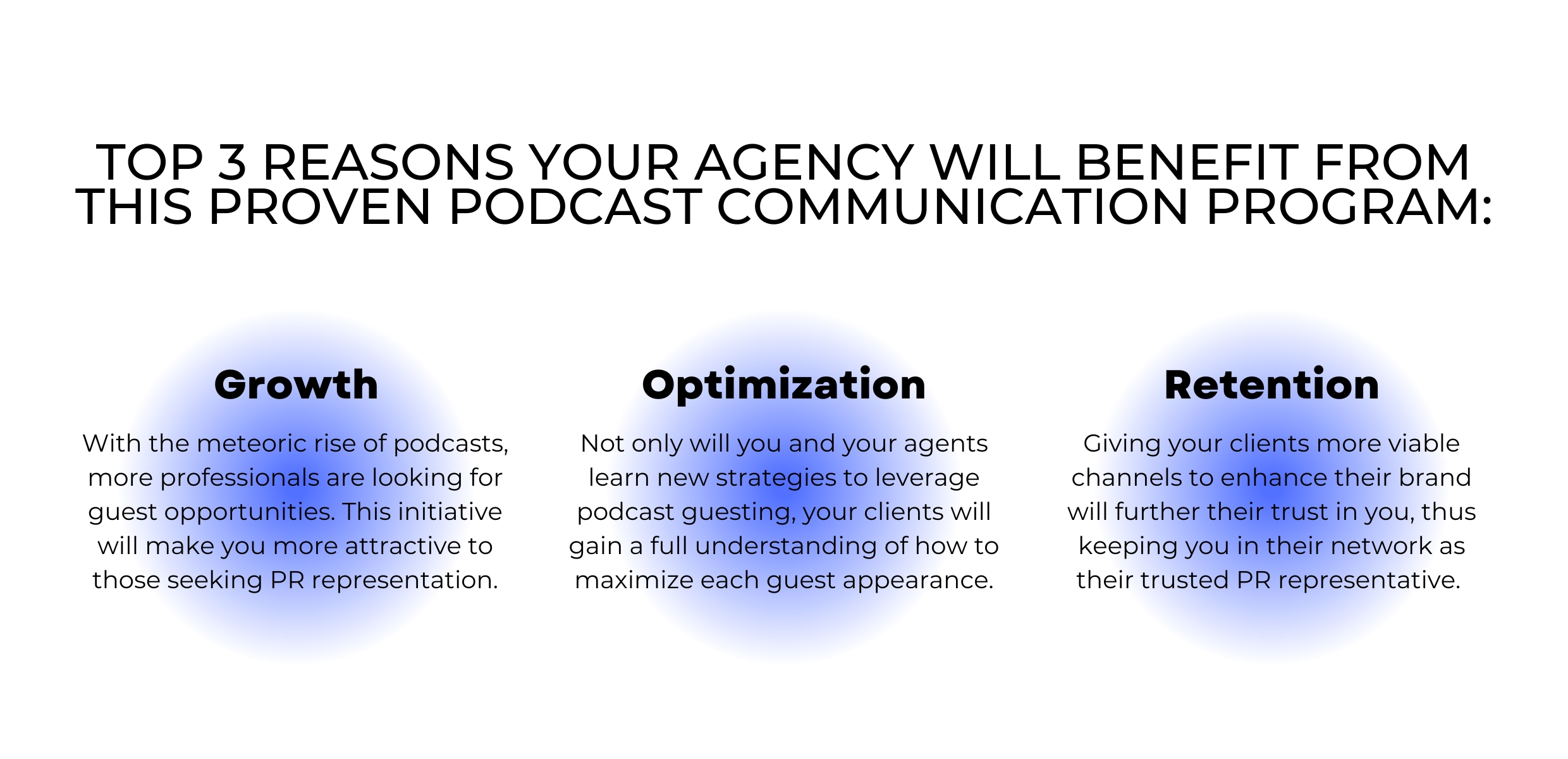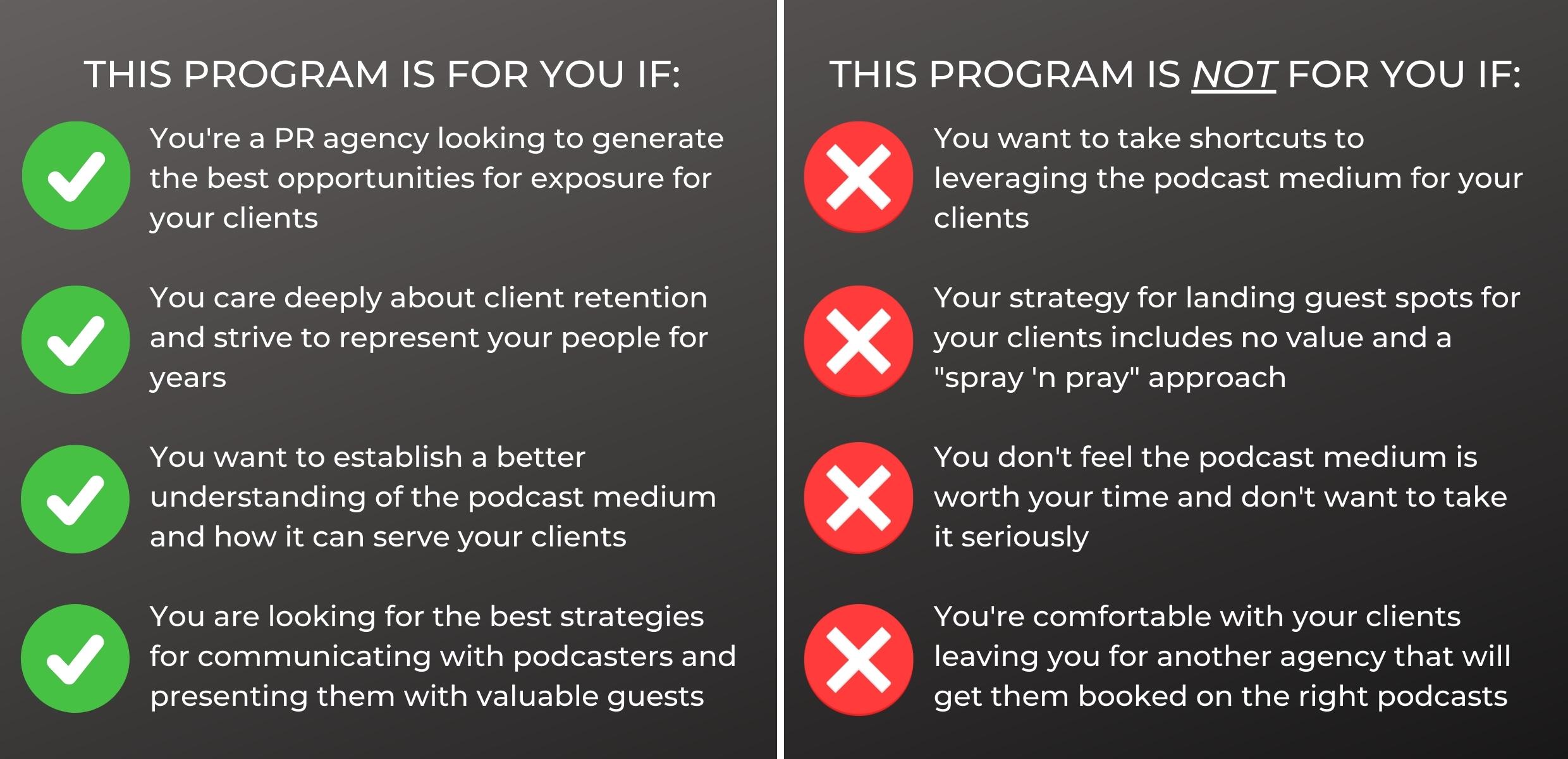 Just a few of the many questions you'll get answers to:
💥How has podcasting evolved and become such a powerful form of mainstream media?
💥What is the value of a podcast guest appearance for my clients?
💥How do I pitch my clients to established podcasts in a compelling, eye-catching way?
💥How can my clients utilize published podcast content once it goes live?
---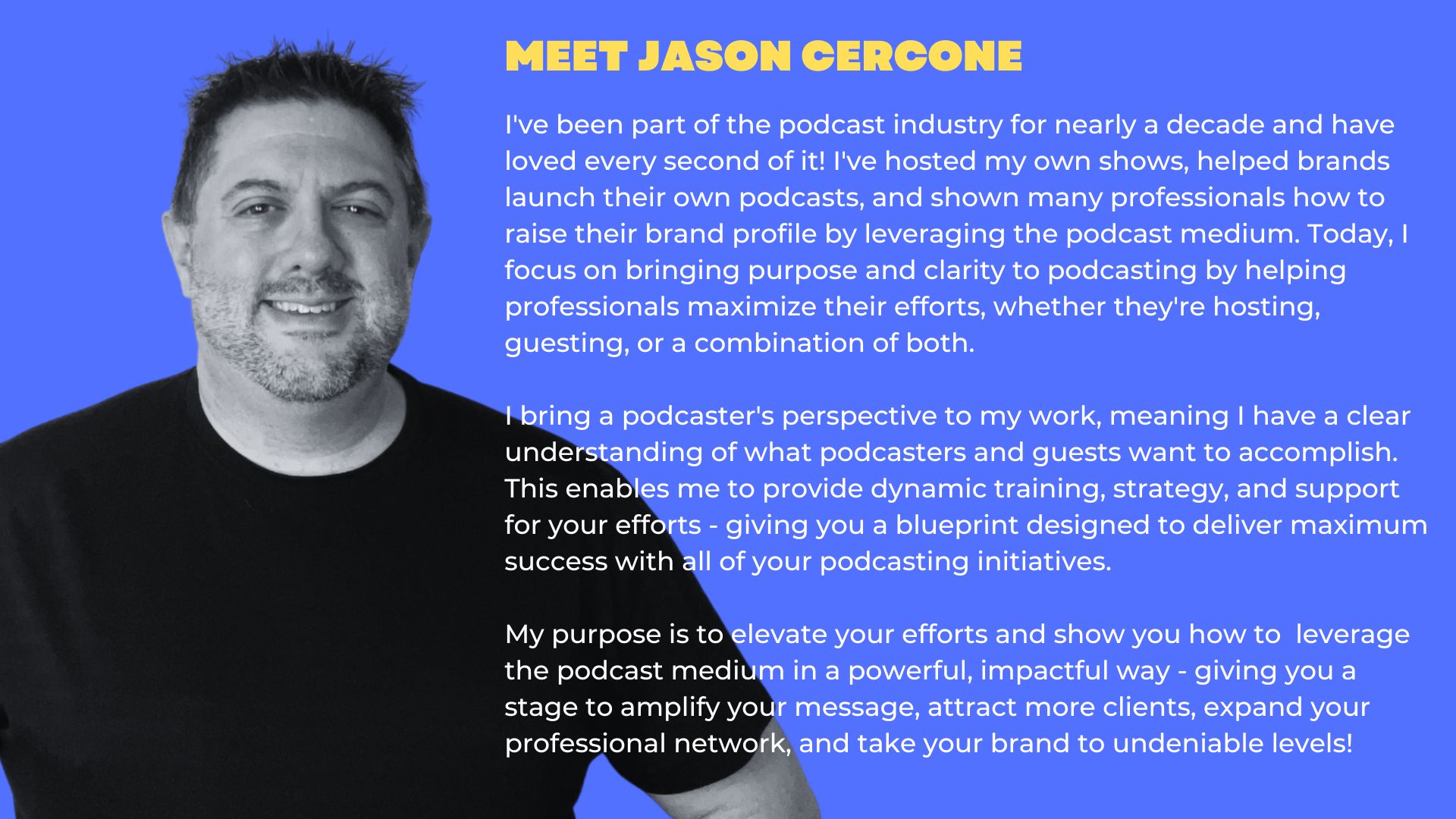 ---
To get started, connect with me today!
Schedule a Discovery Session below or contact me directly: