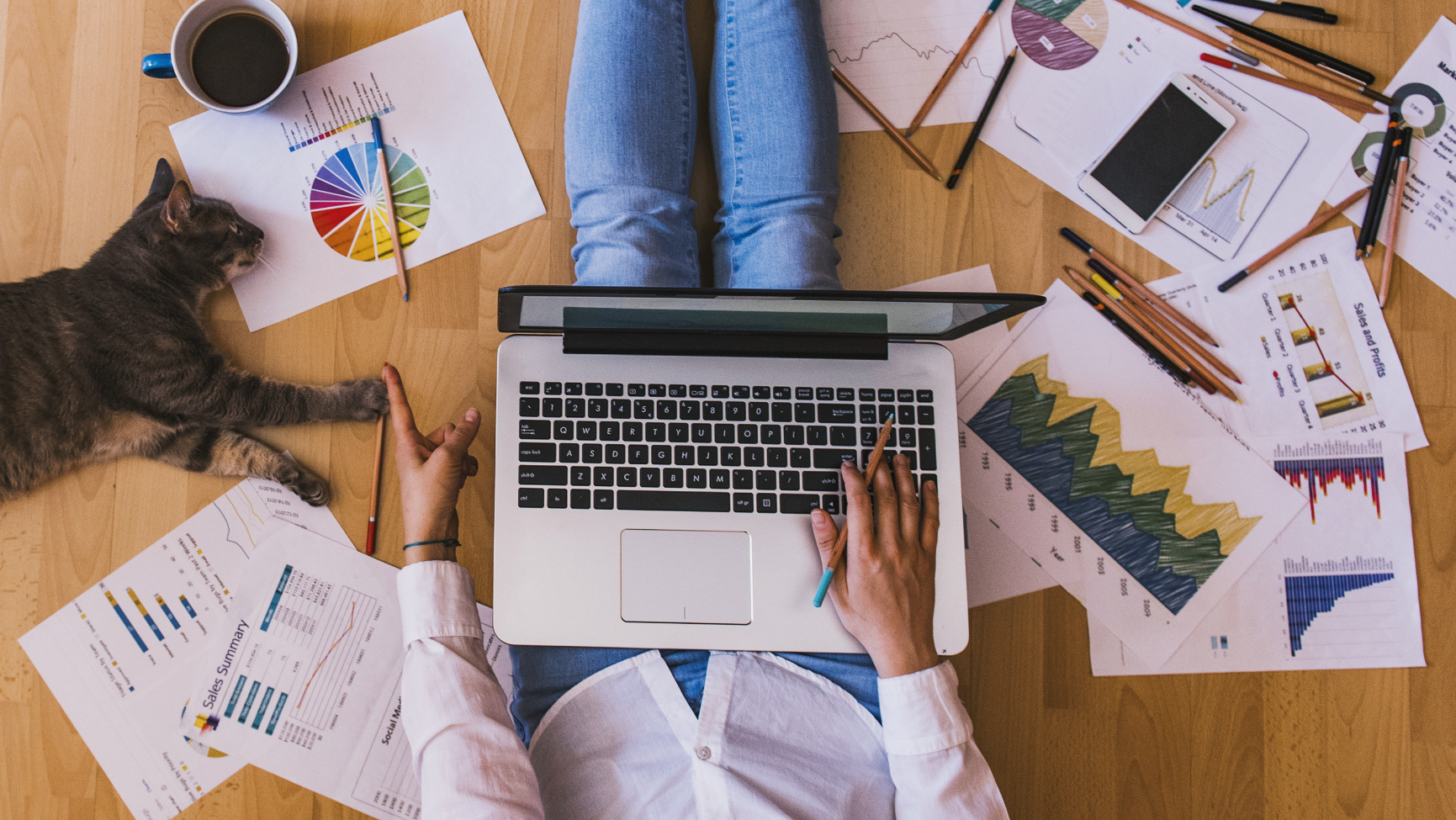 The ability to work from home may seem like someone handed you the gift of gifts. Whether your company offers this flexible option or you're an entrepreneur who's building your own enterprise, having a commute that's about 15 feet as opposed to 15 miles can deliver the ultimate feeling of freedom. You can work at your own pace, set your own hours, and accomplish items without someone looking over your shoulder.
However, you're now in an environment where you're accountable for the completion of your own tasks and all the feelings of freedom in the world won't replace the fact your output must remain productive and consistent. It can be very easy to just flop on the couch because it's right there or get sucked into another binge session of Breaking Bad on Netflix (yep, been there. We're all human…and Breaking Bad was a great show…), but this, obviously, won't help you take your efforts to the next level.
Yes, working from home does offer flexibility in your day. But you still have to manage your time appropriately or else you'll get sucked into all the things that surround you and, ultimately, keep you from accomplishing your goals.
To help you stay on track, here are 5 simple tips you can implement in your day to help keep you on task and ensure you get the most from your work-at-home experience:
1) Always Have a Schedule – Whether you decide to take the morning off to get things done around the house, get groceries, etc. or you get things started bright and early, you want to go into your day knowing what time you're going to work and stick to the schedule. You can start early, you can start late…it's your call. But go into each day with a plan of attack. I use Trello to lay out my daily plan the night before. Create a list of attainable goals for the next day and focus on knocking out your list as soon as you start your day.
2) Shower and Get Dressed – One of the greatest perks of working from home is rolling out of bed and already being at the office…without having to get "done up" for anyone. I've fallen victim to the days when you get the day started and put bathing on the back burner. But I try not to make a habit of this because, well, it's gross. Getting up on time, doing a quick workout/meditating/yoga (whatever your thing may be) and getting ready for the day as if you were heading to a real office can give you a bigger sense of worth and have you more mentally prepared for what lays in front of you. Plus, you look presentable for your video conference call with your client, ya hobo.
3) Have a Dedicated Workspace – I love sitting on the patio in the summer and working. But, being in Pittsburgh and getting the best of four seasons, those months are limited. If your home has the space for an office setup, by all means, take advantage. For those living in smaller corridors, find a spot that's comfortable and feeds your productivity. On the couch or Lazy Boy can be nice, but both make it easier to just kick back and brush work aside. Create a space where you can set up even the smallest of desks and get a comfortable office chair. Again, create the environment of a real office.
4) Cut Out Distractions – I mentioned TV and chores around the house before. Take advantage of your flexibility and schedule the completion of those items into your work day during a break or lunch period. But drill down even further. I discovered I'm much more productive when I close all the windows I'm not currently using on my laptop. If I'm scheduling Facebook posts for myself or a client, that's when I have Facebook open. If I'm writing, my WordPress window is the only open window. So on and so on. Keep yourself zeroed in on the task at hand and, the sooner you knock out your list, the sooner you get to knock off for the day.
5) Work Remotely From Time to Time – Remember…you now have some flexibility in your schedule and all those times you were confined to your office desk wishing you were sitting at a bar or coffee shop answering emails can actually be a real thing now. Additionally, not getting out of the house can make you stir crazy sometimes. So, take advantage and find a nice place to work remotely. Personally, I like going to a brewery or bar and enjoy a beer since I'm not a coffee drinker. But I'm not against the ambiance a good coffee shop can bring. Regardless of your preference, find a place that fits your style, lets you get out of the box for a bit, but still allows you to be productive and get things done.