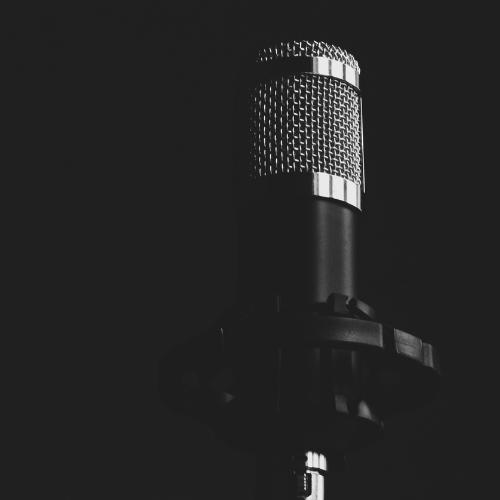 What fun would it be to roll into a new year and not zero in on some of the trends taking place in the podcasting universe? Without question, there's a lot happening and a lot of growth unfolding.
Whenever something starts to get momentum, the speculation and predictions start to fly. What will happen with this, what will happen with that? It's something to talk about for sure…and that's what we're going to do today.
Here are six podcasting trends to watch for in 2021:
Trend 1: Inevitable growth to 2M+ podcasts. At the rate in which new podcasts are joining the mix, we may break 2 million active shows by the end of….this sentence. As of August 2020, we broke 1 million. Podcastinsights.com reported that we were over 1.7 million as of early January 2021. So, before the summer months are upon us, there should be well over 2 million podcasts available for download in the podcast space.
That's tremendous growth. But that number is still a small fraction of what you'll find when compared to blogs, social media sites, and YouTube channels. This means while growth is trending up in a big way, now is still the best time to get on board with launching your podcast.
Will the number of active podcasts ever reach the level of active YouTube channels? Maybe. It's hard to say. But right now, starting a podcast is a hot trend and it's time for you and your brand to get on board.
But there's one thing you need to remember: As more podcasts come to life, the curve on which you can produce a show with low standards is flattening. And that leads us into Trend #2…
…which is the ongoing battle among the big players for podcast supremacy. Right now, Apple still reigns supreme. But services like Spotify and Amazon are hot on their tail. You also have iHeartRadio, Google Podcasts, and Pandora trying to wrestle the crown away. And while the big guys fighting for the listener's attention may not seem like it impacts you and your podcast, it really does.
I came across an incredibly insightful article earlier from Evo Terra, author Podcast Pontifications, that I want to share with you. He looks at the battle for the top spot not as a fight that will lead to a new ruler or the continued rule of Apple, but more of a fight that will lead to podcast discoverability falling more into the laps of us producers.
That means it's on me, you, and all podcast producers to put our best product forward. Producing a bad podcast will almost instantly mean it'll gain no traction. Having a bad website that does not present your podcast in its best light won't get the job done. Simply dumping a link to your show on social media won't be enough.
While you should keep an eye on the big guys duking it out, keep more of your attention focused on what you can control: producing quality content and presenting it in a way that attracts more listeners to your own personal platform.

Click here to check out Evo's article.
Trend 3 – The continued rise and improvement of long distance methods. I remember making the comment in May of 2020 that I wish I would've bought stock in Zoom and I'm sure I'm not the only one who said that. And while Zoom wasn't necessarily built for recording the highest quality long-distance podcasts, it's certainly worked. And it's helped new services like Riverside and Squadcast gain relevance in the podcasting space.
As we roll into 2021, there is still a lot of uncertainty with the coronavirus and long-distance podcasting continues to be not only be popular, but a necessity. As a result, we should see continued improvement and evolution to long-distance recording platforms that will allow us to continue capturing studio-quality audio, as well as clear video, without having to sit face-to-face with our guests and co-hosts.
YOU MAY ALSO LIKE: What is the Cardinal Rule of Podcasting?
Trend 4 – Advertising revenue continues to skyrocket. Heading into 2020, many experts predicted ad revenue would break $1 Billion. Then, the pandemic happened.
But the pandemic led to a surge in podcast listenership, so ad dollars exceeding 10 digits seems like all but a formality this year. As reported by pacific-content.com, Wondery Founder Hernan Lopez said the last Infinite Dial survey showed that 104 million Americans 12 years old and up listen to podcasts every month and he predicts we'll surpass 120 million monthly podcast listeners in 2021. More ears equals more reasons for advertisers to focus on this space, so be prepared to see a surge in ad spots.
Trend 5 – Continued acquisitions. The major platforms like Apple, Amazon, and Spotify will continue to make major pushes into the podcasting space and they'll do it by continuing to acquire assets around them. The aforementioned article from Evo Terra talks about Amazon purchasing Wondery. As the big guys jockey for position, it seems all but inevitable that more acquisitions like this will take place.
Who knows, we may even see a network like Amazon pay huge money to a Joe Rogan-type figure for exclusive rights to their podcast on the Amazon network. There's a lot to watch for in this segment of the podcasting space. All I can say…is stay tuned.
Trend 6 – More companies and brands using podcasts as their content strategy and platform for connecting with current and potential customers. I think we've reached a point where we can confidently agree that podcasting has gained powerful mainstream velocity.
Think of how ads have evolved over time. They went from providing phone numbers to providing websites to providing social media feeds because that's where they wanted consumers to interact with their brands.
Now, brand podcasts will become part of that dynamic as well.
The power of a well-crafted, thoughtful, informative podcast is invaluable to relationship building. Your brand has the ability to be in a person's ear for half an hour or an hour at a time – providing solutions, establishing authority, and building trust that leads to long-term loyalty. And listeners can do this passively – at home, in the office, or during their commute. 2021 could easily be the year where we see more brand's TV ads end with "Subscribe to our podcast to learn more."
2021 should be a big year for podcasting. These trends, along with some others not discussed in this feature, should give us more than enough to talk about over the course of the next 12 months.
***************
I covered this in Episode 74 of Pod Theory. You can listen below and subscribe to the show wherever you listen to your favorite podcasts!