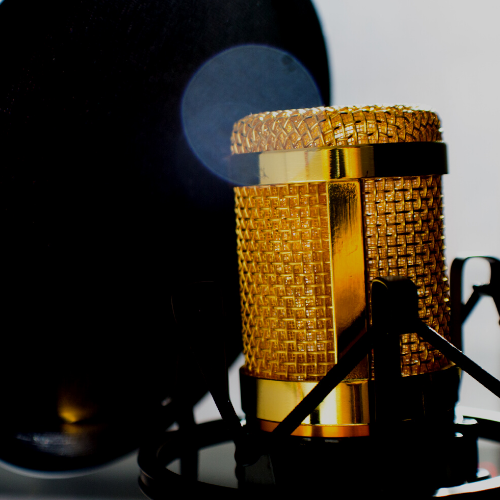 Building a podcast for your brand is not unlike any other content strategy you've used in the past. Whether it was blogs, social media, email, video, or any other form of communication your implemented to engage your audience and turn them into customers, there were deliberate steps that needed to be taken in order to achieve desired results.
Now that podcasting has hit your radar as a means for spreading your brand message, let me first commend you for taking that step. A podcast creates a tremendous platform for communication, entertainment, building authority, and showcasing the personality of your brand. In today's world, people interact with brands who aren't afraid to show their fun side. Of course, providing solutions is key as well. But if you create an environment where both are happening simultaneously, you win!
If you are in the beginning phases of putting your podcast together or want to improve your existing show, let's take a look at 7 things every brand podcasts need to succeed.
1. A Plan of Attack. No matter what kind of podcast you are launching, developing your plan is a critical step. You literally want to evaluate every aspect of what's going to make your podcast come to life and determine how you're going to attack it. This is the time to ask yourself critical questions like what is your why. Why are you starting a podcast, what do you want to accomplish with your podcast, what is the name of your show, what content do you want to feature, what is your budget, how much time can you dedicate to your show, and so on.
2. A Clear Understanding of Target Listener. If you understand who your target customer is, it will translate to your target listener. This is the type of person who is going to find your podcast the most valuable. If they already interact with your brand on social media, videos, and any other available platform, your podcast will be an extension of that. Understanding your target customer/target listener will play a big role in the development of your content. You want to be sure to cater to your target listener so you continue to attract more listeners cut from the same cloth. If you've ever built a customer avatar detailing all the specifics that make up your client, a similar exercise can be implemented for your target listener.
YOU MAY ALSO LIKE: How to Determine If a Podcast Fits Your Brand
3. Industry Knowledge. A big part of the content for your brand podcast should center around your industry. Your goal is to educate your audience and answer questions relevant to your niche with an approachable demeanor. Your podcast will serve that purpose if produced properly. Of course you'll want to use your episodes to showcase why your brand is the one that can solve problems, but you don't want to spend the entire time talking about how great you are. That will come off as self-serving and will make it more difficult for listeners to relate to you. By showing you know what's happening in your industry, you'll prove to your listener that you're on the cutting edge of innovation and the trust factor between you and your listener will skyrocket.
4. Personality. You have to be able to have fun with your podcast and showcase your charisma. Remember – your podcast will be a direct extension of your brand. The way you present yourself on your podcast will serve as an example of how your overall brand carries itself. If people don't have fun listening to your podcast, they'll find a brand who does fill those needs. And subsequently, that's where their business will go.
5. Ability to Provide Solutions. I mentioned this with industry knowledge but I'm bringing it up again because it couldn't be more important. People turn to Google, YouTube, blogs, and, of course, podcasts, to educate themselves, to get a better understanding of a product, service, or industry as a whole, and to get answers to their questions. If you're not doing that, they'll find someone who is. It's that simple. Think of any time you've listened to a podcast or clicked on a link because the headline suggested you were going to get the answers you were searching for. And when you got done reading or listening or watching, nothing had changed. How did that make you feel? I'll tell you how you felt…you were pissed off! Don't put anyone in a position to be pissed off. Deliver on your promises and provide the answers that people seek.
6. A Unique Value Proposition for your podcast. Your Unique Value Proposition is what makes you stand out against your competitors. In most cases, there will be other podcasts centered around your industry. What makes yours pop? Why should someone listen to you? Your unique value proposition will let people know what to expect when they download your podcast. Be sure to express this in your show's description and carry it out with each show you produce.
7. Consistency. No podcast can succeed without consistency across the board. Consistency in production quality, show notes, marketing, and release time. As your audience grows, they'll grow accustomed to your standards and your release schedule. If you don't stick to those standards and take things for granted, you run the risk of your listeners bailing for a show that does offer consistency. Don't let that happen. Always produce content that lives up to your standards and release it on schedule to ensure your audience gets exactly what it expects.
***************
I covered this in Episode 33 of Pod Theory. You can listen below and subscribe to the show wherever you listen to your favorite podcasts!