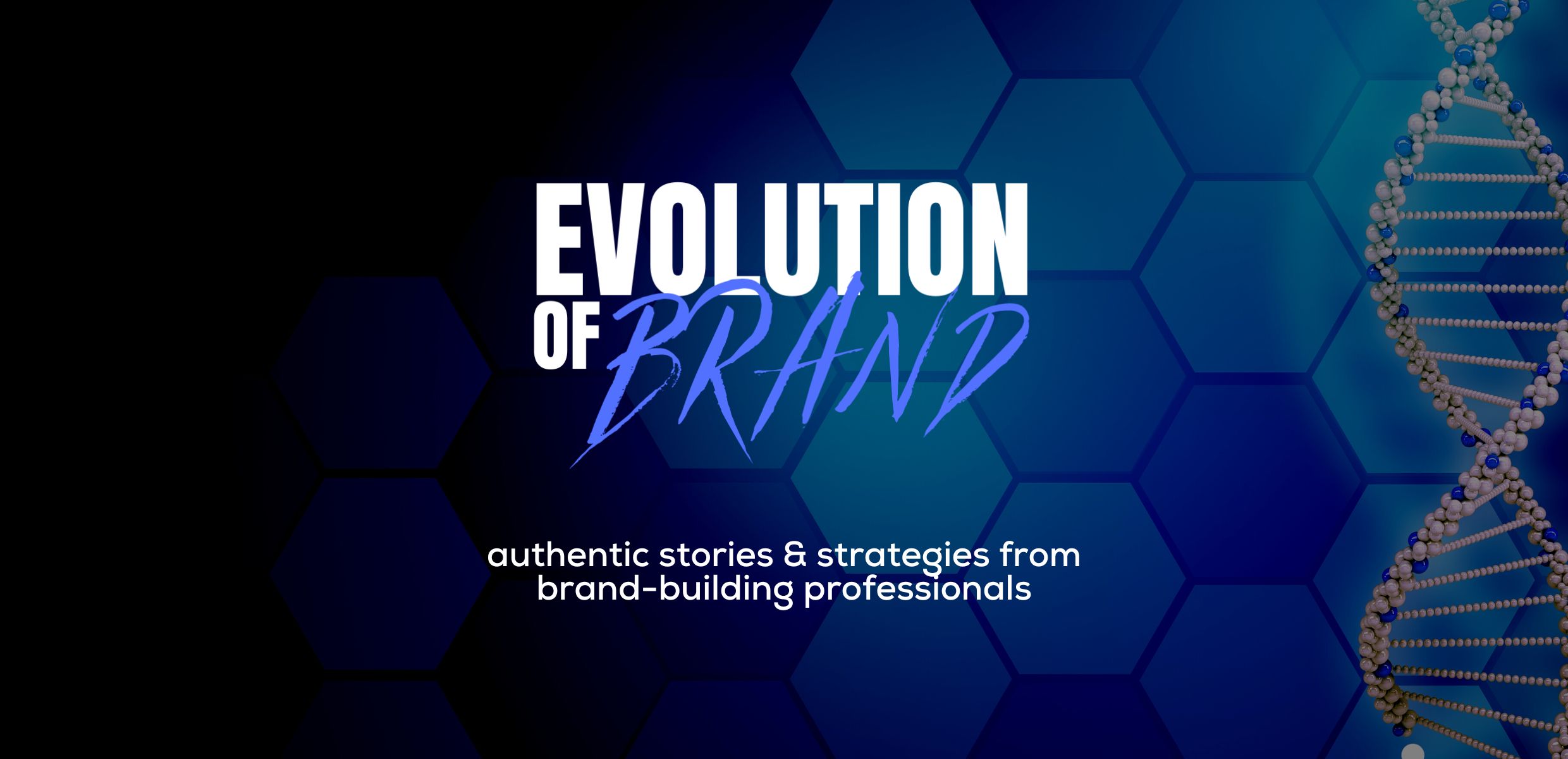 Find Evolution of Brand On Your Favorite Podcast Platform
Spotify | Apple Podcasts | iHeartRadio | Amazon Music | Stitcher | Podchaser | Google Podcasts


About Evolution of Brand
The growth of a brand is a beautiful thing. Whether it's a company or a personal brand, watching an idea evolve into a real, tangible, value-offering machine is one of the true marvels of our time…and something that should be celebrated with the volume turned all the way up.
In the life of a brand, the key to success is evolution. How a brand stays nimble and adapts to what's happening around it will tell the story of its growth and staying power. And behind that evolution are forward-thinking, self-built professionals who had a vision of success and a raging fire inside to transform that vision into reality. Someone unwilling to rest until they made an impact on the world. Someone who ignored society's "traditional" blueprint for making a living and blazed a trail by their own design.
Evolution of Brand is a podcast dedicated to bringing you stories and strategies from authentic, successful entrepreneurs and professionals who've taken their brand to the next level. Hosted by Jason Cercone, each episode features the perfect blend of unparalleled inspiration combined with proven, actionable tips, ideas, and tactics that will help you grow and thrive in all of your professional pursuits. These professionals have built their brands from the ground up and offer practical advice so you can do the same.
In life, everything evolves. If you're looking to build your brand and bring more value to the world, this podcast is for you. Hit the follow button, turn up the volume, and join the EoB Mafia. New episodes every Tuesday and Thursday!