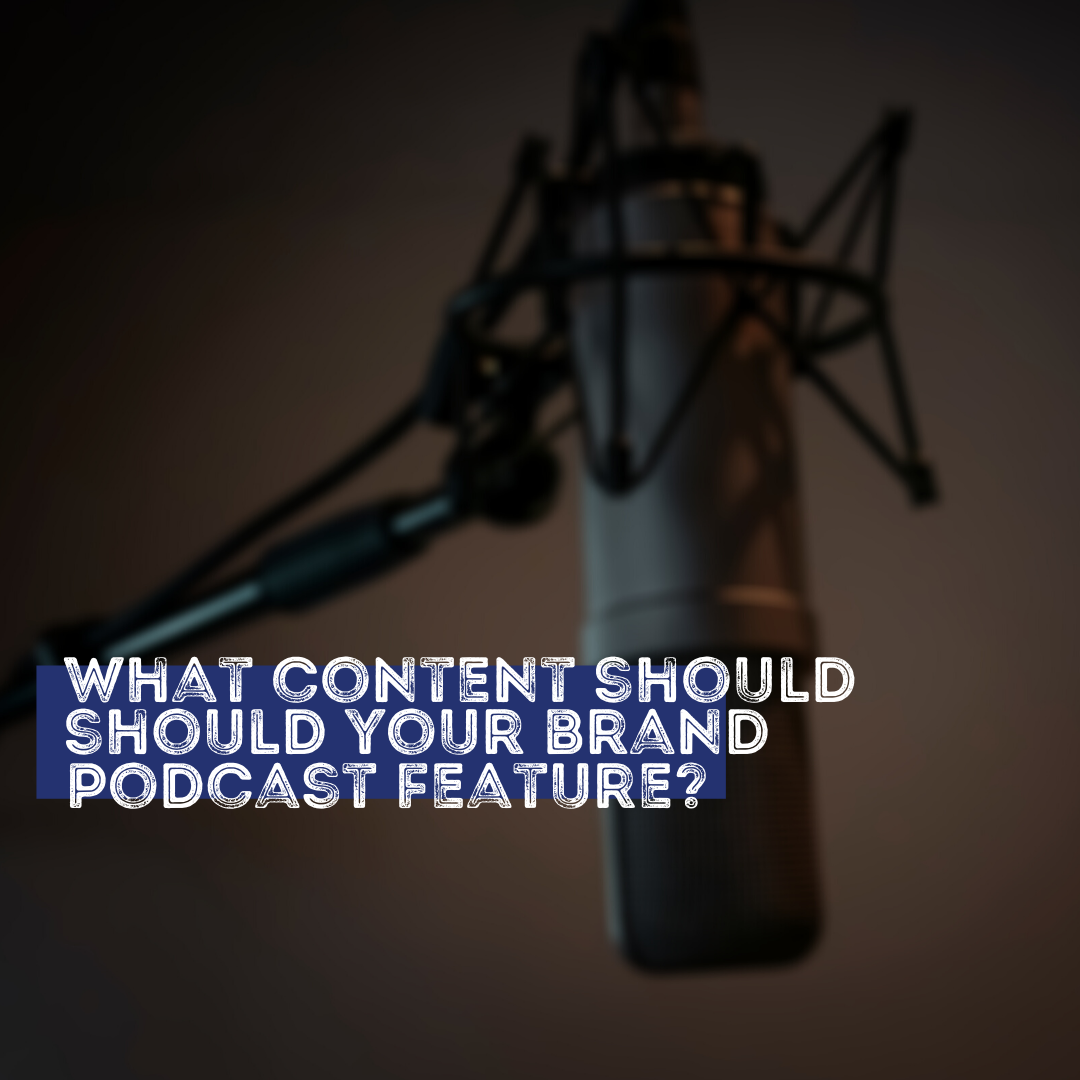 A brand podcast is a very strong way to amplify your brand message, reach your audience in a dynamic, innovative way, establish authority within your niche, and bring more warm leads into your business. A podcast is no different than any other content strategy you've used up to this point or may be currently rolling out. It requires a reason why, ample thought, creativity, and a message that's delivered with purpose to the right people.
So, you may be asking yourself, "If I'm going to commit to building a podcast for my brand as a primary way of sharing content with my audience, what type of content should that podcast feature?"
If you're not asking yourself this question, you should be.
The only way to build a podcast that will not only engage your audience, but connect them deeper with your brand, is to feature content that will bring them back every time you publish something new. The object of your show is to develop long-term listeners that download all of your episodes, share those episodes with others, and become advocates for your brand on some meaningful level. This, in turn, will make them more loyal to your brand.

Before we talk about what your brand podcast should feature, let's talk about a few things it shouldn't…
Unless your business is focused on politics and government, leave your political views off your podcast. These viewpoints have a tendency to divide and you don't want someone turning off your show and subsequently telling others to do the same just because they don't agree with your political views. It's more trouble than it's worth and should be a no brainer, but just to be safe – keep your political views to yourself until the mics are off.
Another thing you want to avoid is bragging about yourself. Your podcast is not a platform to stroke your own ego. Yes, you may have accomplished some big things in your business. But you can convey that message to your audience by showcasing how much knowledge you have to share versus just telling them how great you are. If you build that connection and establish that critical element of trust, they'll find out themselves how great you really are because they'll look beyond your podcast to find out more.
YOU MAY ALSO LIKE: 5 Tips For Effective Solo Podcasting
If you or your brand wins a big award, of course you can express how excited you are and how proud you are of your team's hard work and dedication that made that reward a reality. That type of content will only endear you more to your audience. They'll want to know they're connected to a winner. But overall, keep bragging to a minimum.
Next, avoid trashing your competition. This isn't a good look anywhere, but doing it on a podcast won't help your cause at all. Let your competition do what they do and keep the focus on why your listeners should keep their attention on you. They're smart. They'll continue to support you because you provide them value, not because you take cheap shots at your competitors. That type of move may push people away and right over to your competition.

Now, what content SHOULD your brand podcast feature?
Your brand podcast should feature a clear, defined message. Why should someone download your podcast? Remember, the first thing a person is going to ask themselves when they find your podcast is "What's in it for me?" If you can convey this message in your show's description, you'll build enough intrigue to get them to the next step, which is downloading and listening to an episode.
Likewise, your episodes should have a clear, defined message as well. What will your listener learn in this particular episode? What aspect of your niche or industry will you be focusing on? What problems will you be solving? Make sure ANYONE who finds your podcast knows exactly what it's about and why it will benefit them to tune in.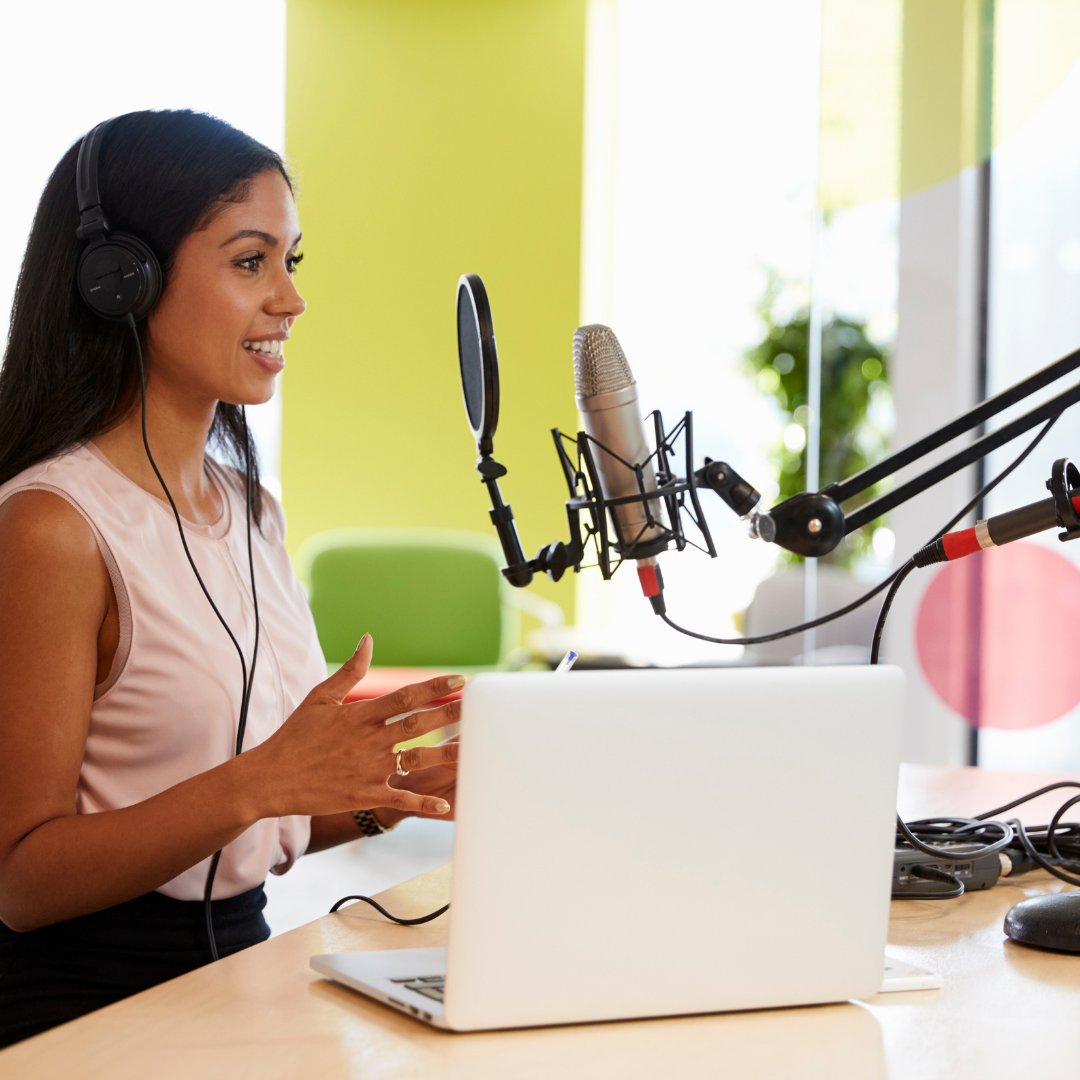 Piggybacking on the first point, what problems do you solve? This is a critical element. People search for podcasts, videos, blogs, reviews, etc. because they want to learn more about a particular subject, they seek entertainment, or they have a problem they need to find an answer to. If your brand podcast solves that problem and does so in an engaging way, you've just earned yourself a listener. Not only that, the more they listen, the deeper their connection with you will go. This is what turns them into brand advocates and, of course, paying customers.

Next, every episode you produce needs a call to action. What do you want your audience to do after you load them up with value on your podcast? Should they head to your website to book a consultation? Should they follow you on social media? Should they sign up for your email newsletter? Should they check out your YouTube channel? Whatever action you want them to take, be sure to clearly define it and feature it in every episode. Be careful not to overload your episodes with calls to action. If you give your audience six things that are of the utmost importance, they won't know which is the most important and they'll wind up taking no action. Keep it limited to 1-2 calls to action per episode.

Another aspect to focus on is the overall customer experience you're building. Your podcast, your website, your social media, your entire digital presence as a whole, is a strong indicator of the type of experience a person will have should they decide to do business with you. If you portray a cold, non-convivial, pretentious personality through your podcast, listeners will believe this is what they'll experience if they reach out to you or visit your office or restaurant or whatever store front you may have. But if your digital disposition is warm, inviting, engaging, entertaining, educational, and informative, it's going to spill over to the real-life personality of your brand and aid in building a stronger, more consistent customer experience for everyone who reaches out to you.
All of these aspects combined will help in a big way when it comes to generating leads for your brand. If someone does a Google search, finds your business, and calls you up without doing any research beforehand, it will be up to you and your team to walk them through the sales process from start to finish, however long that takes. You'll need to establish rapport, build trust, explain how you operate and how you can help – all before the most important step in the process…getting to know them and understanding their needs.
But, if you have a podcast that clearly defines your brand message, enhances said message each and every episode, and establishes that trust you need to turn a listener into a customer, a lot of that early discovery work will be done for you. Your listener will reach out to you and already have a good understanding of who you are, what you do, and why your products and/or services are in such high demand. This will allow you to get right into learning about their problems and how you can best serve them. If your brand podcast is built the right way, a lot of your leads will already be sold on working with you and your brand. You'll just have to continue the onboarding process that your captivating content started for you.
Your brand podcast can serve as the ultimate credibility booster…if it's done correctly. Put these strategies to work for you and you'll be seeing positive results from your brand podcast in no time!
******************************
I covered this in Episode 97 of Pod Theory. You can listen below and subscribe to the show wherever you listen to your favorite podcasts!