Find Evolution of Brand On Your Favorite Podcast Platform
Spotify | Apple Podcasts | iHeartRadio | Amazon Music | Stitcher | Podchaser | Google
Episode 064 Sponsor
Episode 064 of Evolution of Brand is sponsored by Leaders Press! Discover how you can build your authority and strengthen your credibility (even when you're not in the room) with your own best-selling book. Click here to learn more

The Goods From Janice Lintz
Top 3 Takeaways From This Value-Packed Conversation
When building a brand or fighting for a cause, a lot of negativity may come your way. It's up to you to believe in your purpose so strongly, it continues to push you forward

When you experience something successful in the evolution of your brand, create a paper trail so credit leads back to you. This can prevent others from ripping off your ideas and presenting them to the world as their own

Take time to celebrate the small victories and give credit to others when and where it's due
Show Notes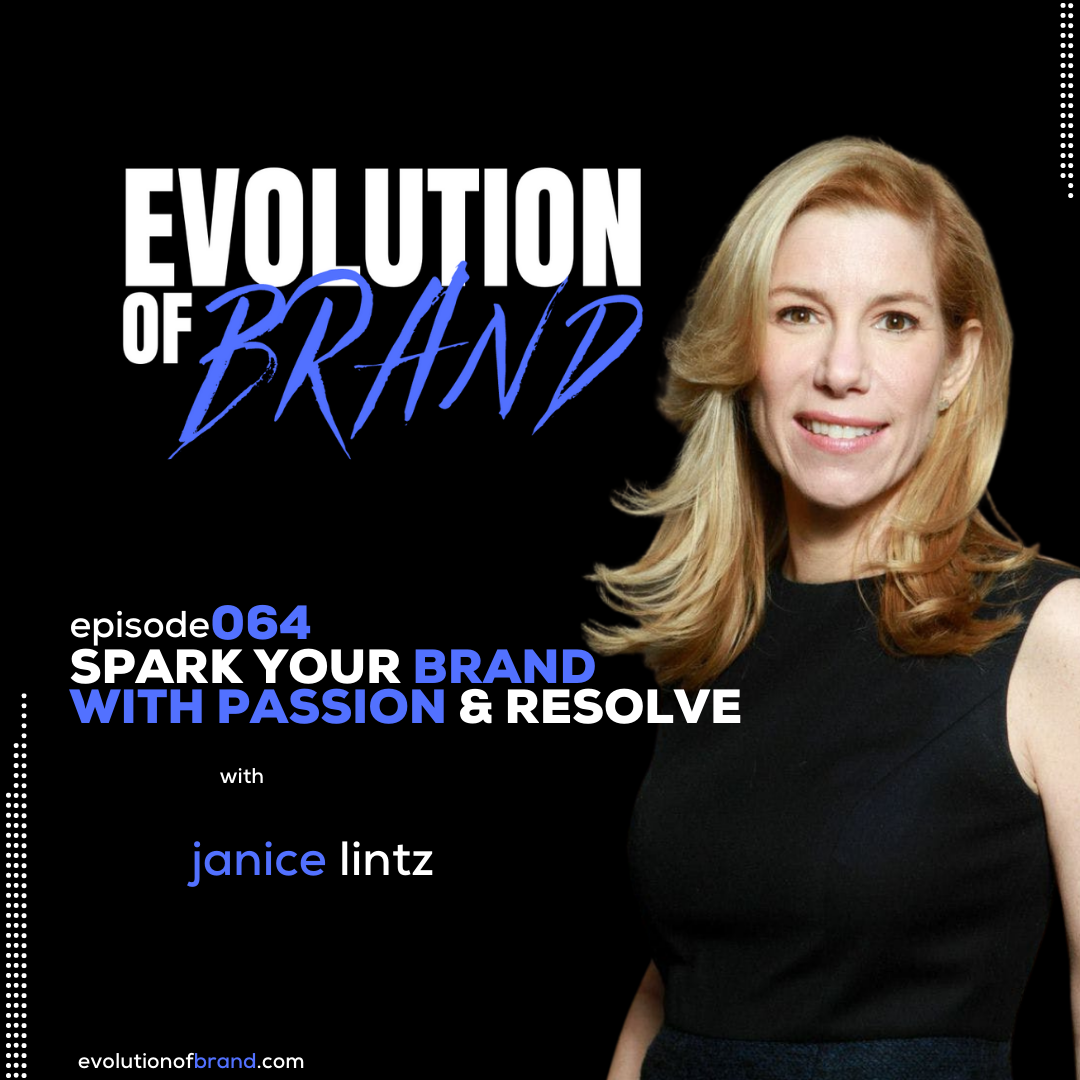 1:28 – A time in Janice's life when she listened to herself instead of what others told her was right and it led to a major accomplishment
2:10 – How Janice brought the induction loop for hearing access to the United States after experiencing the technology in London
3:55 – Where did Janice's professional journey begin and what are some of the experiences that have led to the work she does in the hearing access space today?
6:16 – Where are the standards of what Janice is building in the hearing access space falling short in the eyes of doubters, thus leading to negative and ignorant feedback?
– Many accomplished individuals wear hearing aids, but aren't on the forefront fighting for improved access for those suffering from the disability
– This leads to the issues not being taken as seriously as they should be
12:05 – Why are some of the prominent names that suffer from hearing loss not leading the charge to improve hearing access?
16:42 – The normalization of mental health and how that type of movement creates a ripple effect that impacts other causes that deserve more mainstream attention
– Janice feels this type of attention is within reach for the hearing access space, despite still experiencing ignorant feedback for some of her efforts
– The wheels of progress move slowly, whether it's building a brand or fighting for a cause
18:36 – What has Janice accomplished by turning hearing loss and hearing access into a brand?
– By branding hearing loss, Janice has been able to disrupt the space and de-stigmatize some of the negativity surrounding it
– Seeing the ear symbols and logos in more places creates more of a sense of normalcy, raised awareness, and availability
21:13 – What is one major, specific problem that Janice has solved in the evolution of her brand that's added value to her community?
25:11 – How has Janice built the hearing access brand for free?
– When Janice got started, promoting hearing access was nearly impossible because she did not have an advertising or PR budget
– Cleaning up the access symbols had the dual benefit of promoting hearing access
– EXAMPLE: Martha Stewart had K-Mart promote her catalog brands. In doing so, they cross-promoted her TV show, catalog, and magazine – creating an immeasurable amount of free exposure
28:09 – How to emulate ideas and inspiration from those who've been successful before you WITHOUT carbon copying, ripping off, and plagiarizing those creations
– Seek and gain inspiration, then add your own personal spin
– GIVE CREDIT TO THOSE WHO INSPIRED YOU!
– "Honor those who inspire you." — Janice
– Ripping someone off and not being authentic to who you are will eventually get you exposed
33:10 – A great way to prevent someone ripping off or plagiarizing your work
– When you experience a success, create a paper trail so the credit leads back to you. Articles, podcasts, in the press, etc
36:16 – As technology continues to evolve and get smarter, how will those advancements help hearing loss and hearing access?