Find Evolution of Brand On Your Favorite Podcast Platform
Spotify | Apple Podcasts | iHeartRadio | Amazon Music | Stitcher | Podchaser | Google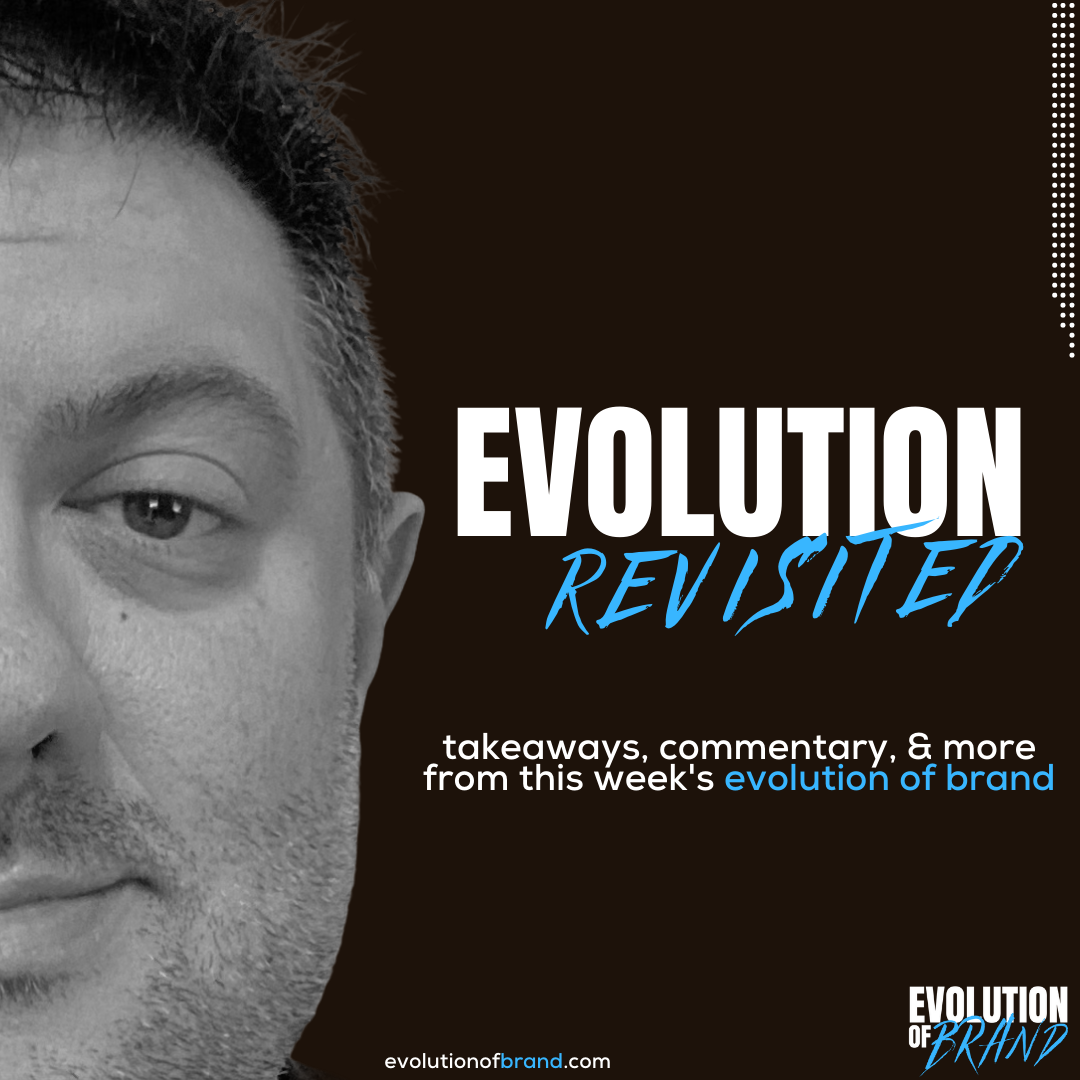 In this installment of Evolution Revisited, I'm sharing some of my big takeaways from Episode 038 of Evolution of Brand featuring Rocky Buckley.
I've also got some additional insight and commentary on beginning with the end in mind, mastering the inner and outer game of success, and vetting your ideas before investing time into bringing them to life.
And finally, I have a sneak preview of Episode 040 of EoB featuring Charles Alexander.