Find Evolution of Brand On Your Favorite Podcast Platform
Spotify | Apple Podcasts | iHeartRadio | Amazon Music | Stitcher | Podchaser | Google
Episode 056 Sponsor
Episode 056 of Evolution of Brand is sponsored by Guest Accelerator! Discover how to build your brand and enhance your visibility as a fully-optimized, value-driven podcast guest today. Click here to learn more
The Goods From Steve Morris
Top 3 Takeaways From This Value-Packed Conversation
Establishing your brand's Three Uniques will help you create a consistent message that will be valuable in all of your branding efforts, as well as establish a stronger commitment from your team as they proceed with this message front of mind

If you are looking to be a coach, or just in your brand as always, you need to find your "sweet spot" so you clearly and effectively communicate your specialties to current and potential clients

In order to stand out from your competition, you need to define what makes you unique. Your competitors may do one or two things like you, but never three things. Find your Three Uniques and build your brand around them!
Show Notes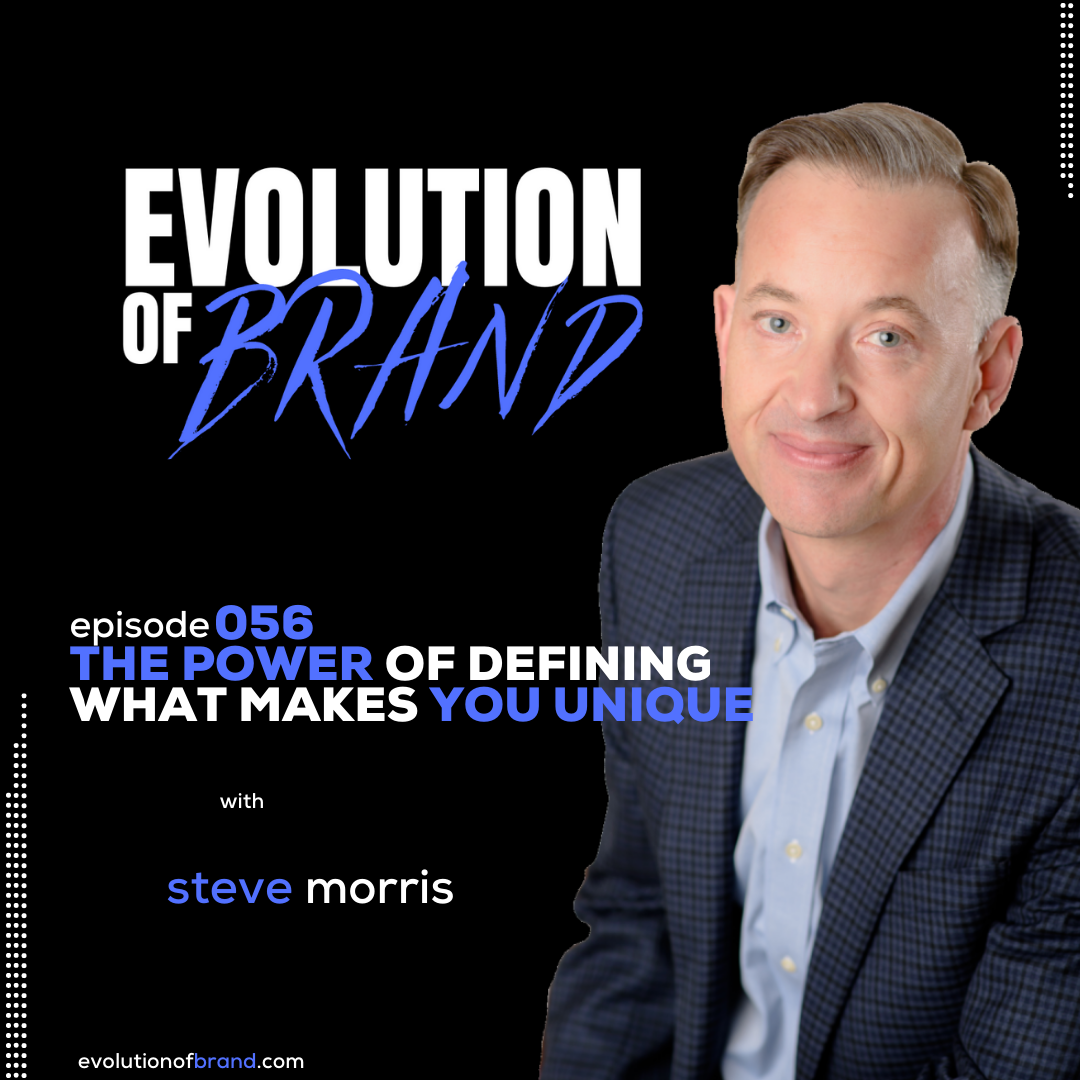 1:46 – A time in Steve's life when he listened to himself instead of what others told him was right and it led to a major accomplishment
2:50 – How Steve got his career started by helping build multi-million dollar racing yachts, then coaching the teams that raced them
– Taught Steve the importance of working in a team environment and being creative as a group
7:38 – Where did Steve's evolutionary path take him from there?
10:48 – Steve explains the Entrepreneurial Operating System (EOS) and how it adds value to your business practices
– EOS – a complete system of practical tools that helps brands manage human energy, getting everyone streamlined, and heading in the same direction
– EOS has been used in over 12,000 business across the globe
12:31 – What aspects does Steve focus on to stand out and show clients he's the partner they need to succeed?
– Working with people / teamwork. How can we come together to maximize potential?
– Staying client-focused and helping them charter their voyage to success
14:00 – What obstacles were Steve forced to overcome?
– Staying patient while building a reputation and gaining visibility
– Maintaining consistency
– Adapting to new technology as a means of communicating and connecting with teams around the world
16:32 – What are some gaps and shortfalls in the coaching industry today?
– Coaches not putting their expertise center stage, thus not giving clarity to clients (trying to be everything to everyone)
– Niching down is much more valuable than trying to be a 'jack of all trades.' If you're offering too many services, people cannot determine what you truly specialize in, therefore they look elsewhere
– Coaches need to find the core focus, or "sweet spot," for what they offer their clients to ensure everyone is clear on the objectives at hand and they can help everyone become laser-focused on accomplishing goals and exceeding expectations
20:30 – A major problem that Steve has solved in the evolution of his brand that's added value to his community
24:00 – What is "The Three Uniques" and how can it be implemented into your business practices?
– Defining three things that truly make you different and unique from your competition
– What is your competition saying about you and looking at you with envy over?
– Some companies may do one of your 'uniques' just like you, but no one does THREE of your uniques just like you!
– Your Three Uniques will be valuable to your brand on an external level (from a client's perspective), as well as an internal level (from your team's perspective)
– The Three Uniques creates a consistent message that does a lot of your branding for you
28:22 – Steve's experience working with brands that have tapped into their inner-narrative and bring their authentic stories into their unique efforts and to define their core values
31:58 – What is the most critical aspect to efficient, effective brand evolution?