Find Evolution of Brand On Your Favorite Podcast Platform
Spotify  |  Apple Podcasts  |  iHeartRadio  |  Amazon Music  |  Stitcher  |  Podchaser  |  Google
Episode 057 Sponsor
Episode 057 of Evolution of Brand is sponsored by Guest Accelerator! Discover how to build your brand and enhance your visibility as a fully-optimized, value-driven podcast guest today. Click here to learn more
The Goods From Alinka Rutkowska
Top 3 Takeaways From This Value-Packed Conversation
Having your own book will put you in a far superior position than your competitors who don't have one. Your book can serve as a lead generating tool, as well as help convert readers into customers

Building your business in a way that allows you to unplug and recharge will help you experience much more success and get your creative juices flowing much more abundantly

Before you decide to self-publish, hybrid-publish, or traditionally publish your book, know what your goals are and what you want to achieve. Each has its own set of pros and cons, so weigh each accordingly and make a decision that best serves you and your brand. But…no matter which one you choose, DO IT…because publishing a book will be a major game-changer!
Show Notes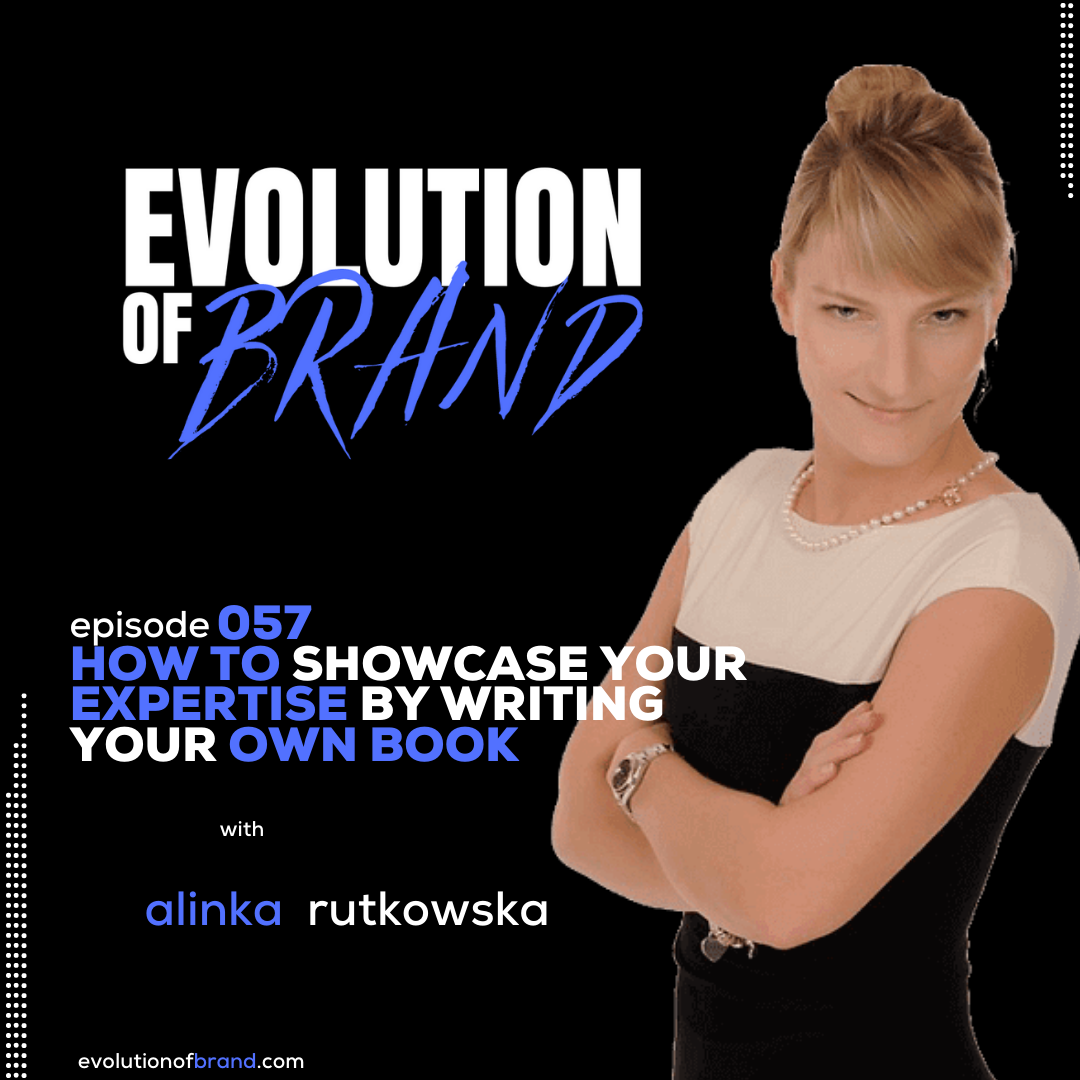 1:57 – A time when Alinka listened to herself instead of what others told her was right and it led to a major accomplishment
2:59 – Some insight into how Alinka built Leaders Press and some of the important lessons she learned along the way
5:12 – Why it's important to build brands and intellectual properties that allows you to remove yourself and let things operate while you're on vacation or simply unplugging to recharge
     – This helps with mindshare and allowing you to be present where you are, not "on vacation, but still checking your phone"
     – Time blocking will allow you to do this efficiently. Block out full days to allow yourself to recharge and let your best ideas formulate!
     – Be disciplined with your time. It's OK to be bored and not connected to your devices 24/7/365
     – Take mental health, or "blackout," days so you don't burn out and cost yourself opportunities
9:33 – Has the on-demand world diminished the power of the written word?
     – Readership still remains at a high level
     – A physical book gives you something you can hold in your hands and showcase with pride
     – Physical books also allow you to read without interruption. When you read books via a Kindle or Kindle app, you can get distracted by notifications, phone calls, or other apps on your phone that may pull you away. When you're into a book, your focus can remain singular
     – Getting into a good book will help you stay away from the "infinite scroll" that our smartphones and devices provide
19:26 – What are some of the major benefits a person will experience when they publish a value-driven book?
     – The doors of opportunity swing wide open when you publish a book…no matter what industry or niche you exist in
     – A book can serve as a lead generation tool, as well as a lead conversion tool
     – A book can warm a person up to who you are, what you do, and how you'll help them before they even meet you
     – Having a book puts you in a far superior position than any of your competitors who have not published a book
     – A book can serve as a team member who's recruiting and generating leads at all times
21:48 – What are some of the excuses entrepreneurs make that prevents them from writing and publishing a book?
     – Too busy
     – Lack of funding
     – "I'm not a writer"
     – "Not now" 
25:12 – A major problem Alinka has solved in the evolution of her brand that added value to her community
27:00 – How does Alinka guarantee that her team can help you launch a book and reach best-seller status with a 100% success rate
29:10 – Is it best to go the traditional route and release your book with the help of a publishing company, to self-publish, or use a hybrid of the two?
     – It depends on your goals
     – Going the traditional route, you pitch your book to the publisher (or an agent does so). You get an advance and a percentage of royalties, but you won't have much creative control. The biggest positive is that your book will be on the shelves of major bookstores, which is a huge deal for some authors
     – Entrepreneurial authors feel that process is too much hassle and unfolds too slowly. Therefore, they go the self-publishing route. By self-publishing, you keep all the royalties and the creative control. But, the tradeoff is your book will not go to brick and mortar stores
     – With hybrid publishing, you get the best of both worlds – the speed and creative control of self-publishing alongside getting your book in bookstores. This is what having a partner like Alinka and Leaders Press will do for you
33:57 – How do you get started if you have a great idea for a book?
     – Know what shelf you want your book to exist in     
     – Be self-motivated
     – Have a deadline
     – Block time each day that allows you to write uninterrupted
     – If you need to take a moment to walk away from your writing project because you're not "feeling it," do it. Don't force things!
36:52 – Alinka and Leaders Press are on a mission to help 10,000 entrepreneurs share their wisdom with the world by the year 2030. What steps are they taking to ensure they accomplish this mission with flying colors?