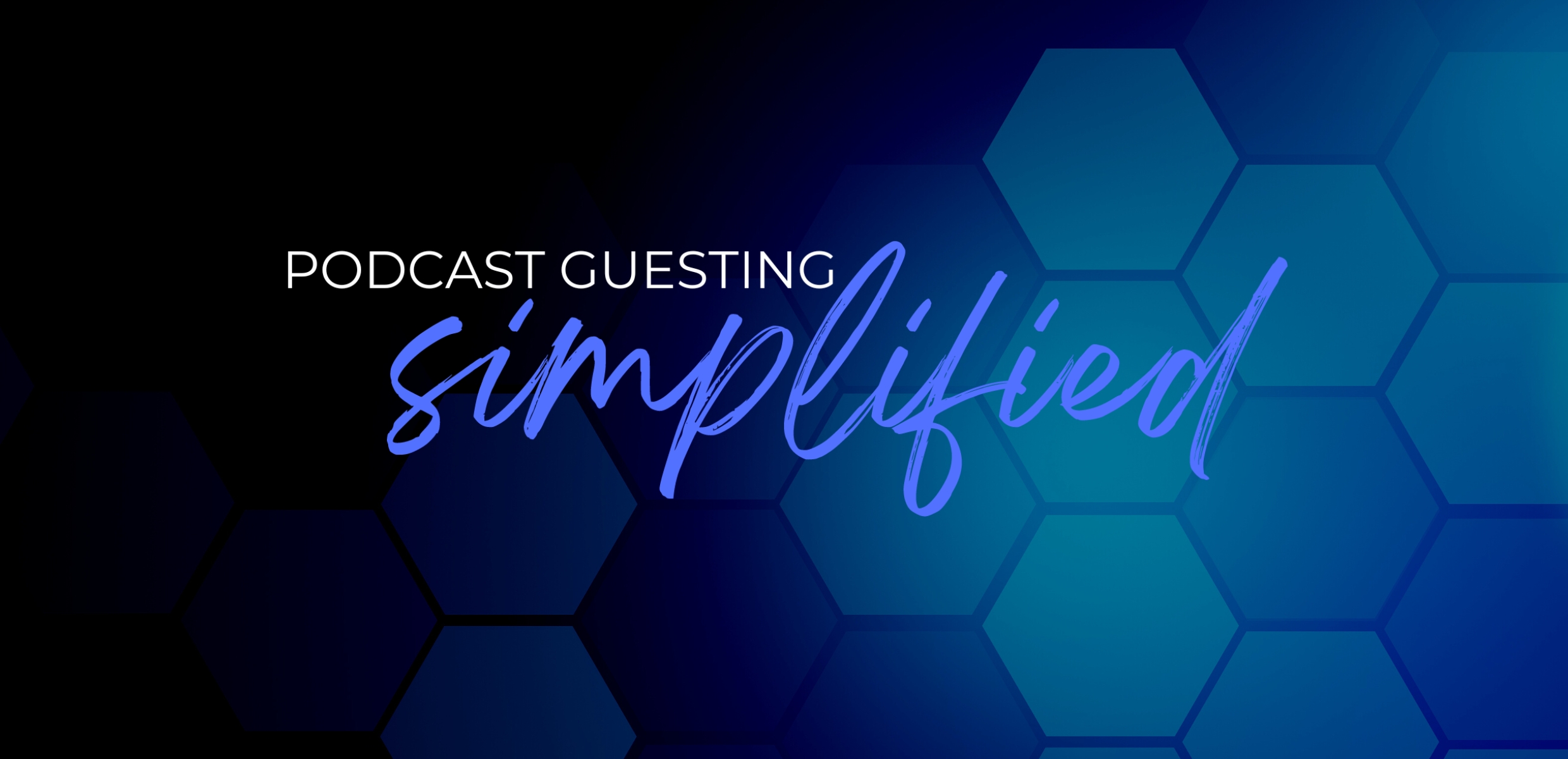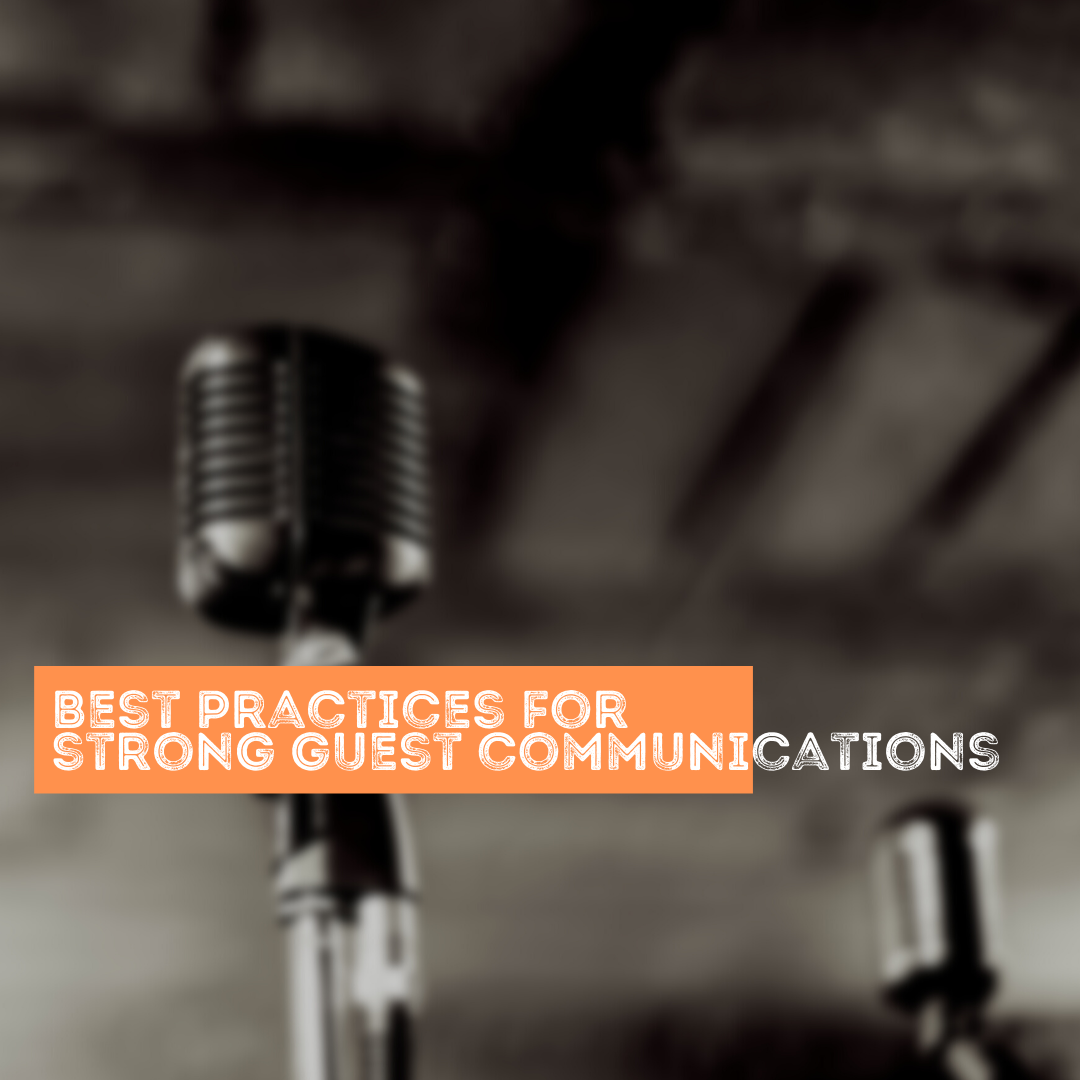 Having a guest on your podcast is a big deal. Of course, their presence is helping you create kick-ass content that will be consumed by your audience. But there are many more layers to the guest dynamic.
A guest may be experiencing you and your brand for the first time by appearing on your show. How you handle yourself and respect their time will speak volumes towards how you conduct business.
Additionally, a guest may be nervous if they are not used to appearing on podcasts. It's up to you to control the situation and help put their nerves at ease. This can be accomplished with powerful communication throughout the entire process.
Also, and this is a big one – your guest may be well connected and if they have a good experience with you, they're more likely to tell others about the positive experience they had and will refer additional guests to you. If you continue to set a high standard of interacting with you guest, your list of who will join you on your show will grow exponentially.
Powerful communication with your guest is critical. The basic rule of thumb that I apply to communicating with a guest is that this is the very first time they've ever appeared on a podcast. More than likely, it's not. But this ensures that you cover all the bases let them know what's in their future.
I perform the communication layout you'll find below at all times, whether it be for my podcast or my clients' shows each and every episode we produce. Like anything else with podcasting, it's important to be consistent with your initiatives.
The process begins with credibility. If I'm reaching out to someone or interacting with them for the first time, I'm sure to share information that helps them understand my background and what the podcast is all about. I also give them kudos for the work they've done and explain why I feel they'd be a good fit for the podcast I'm recruiting them for. I also include a link to the show and an episode that's relevant to their niche so they can make a well-informed decision on whether it makes sense for them to join the show.
YOU MAY ALSO LIKE: How to Avoid Falling Behind In Podcast Production
Once we confirm they're going to be part of the show, I share production schedules and land a time that works for all parties involved. When possible, it's best to provide a few different time slots so your guest has options.
When we land on a time slot, I share everything they need to know about recording and what I'll need to proceed:
Since COVID, nearly 100% of the podcasts I record and produce are done long distance. So I provide login info for recording and inform the guest what portion will be used for video and for audio. If video will be featured in any way, I notify them so they can be prepared, put actual clothes on, comb their hair, etc etc…

If the interview is in person, I let them know the exact location and explain the setup of the recording space so there are no mysteries.

I request they join the recording from a quiet environment with a reliable WiFi connection and, if available, a microphone. I've made the mistake on podcasts in the past of not making this request and the audio quality suffered.

I let the guest know how long we expect to record so they can clear sufficient time in their schedule.

I request they send over a head shot and social links so I have them on file for promotion.

I also ask they send a bio, or link to a bio, so I can learn even more about them in preparation for the interview.
From there, I complete the correspondence by letting them know the communication lines are always open and if they have any questions leading up to the recording day, simply reach out.
Then, either two days before or day before, I send a confirmation email with the login information once again (just in case) to make sure everything is still set to go. People get busy, so this is a great reminder. They can also ask additional questions and, if necessary, reschedule the interview if something has come up.
Prior to the interview, I give a brief rundown of how things will go and let them know they can pause when needed and any errors can be removed in post-production. This helps keep them calm and not like they have to be flawless. This is, after all, their first podcast, remember?
Post interview, I make sure to thank them with an email, text, or phone call. Additionally, I tag them on social media letting everyone know I just recorded with them and to be on the lookout for their interview in the upcoming weeks.
Leading up to the launch of the episode, I tag them in social media posts. Once the episode is live, I email them a link and get them excited about the show. I also encourage them to share the interview on their networks as well.
Once the episode is live, don't forget about your guest. Reach out to them periodically and say hello. Reshare your episode and tag them. Keep the communication going so they'll be willing to come back on a future episode and, more importantly, your relationship with that person continues to thrive.
Communication is key. Don't take anything for granted. Be sure you inform your guest of every aspect that's important to the success of your interview.
I covered this in Episode 40 of Pod Theory. You can listen below and subscribe to the show wherever you listen to your favorite podcasts!