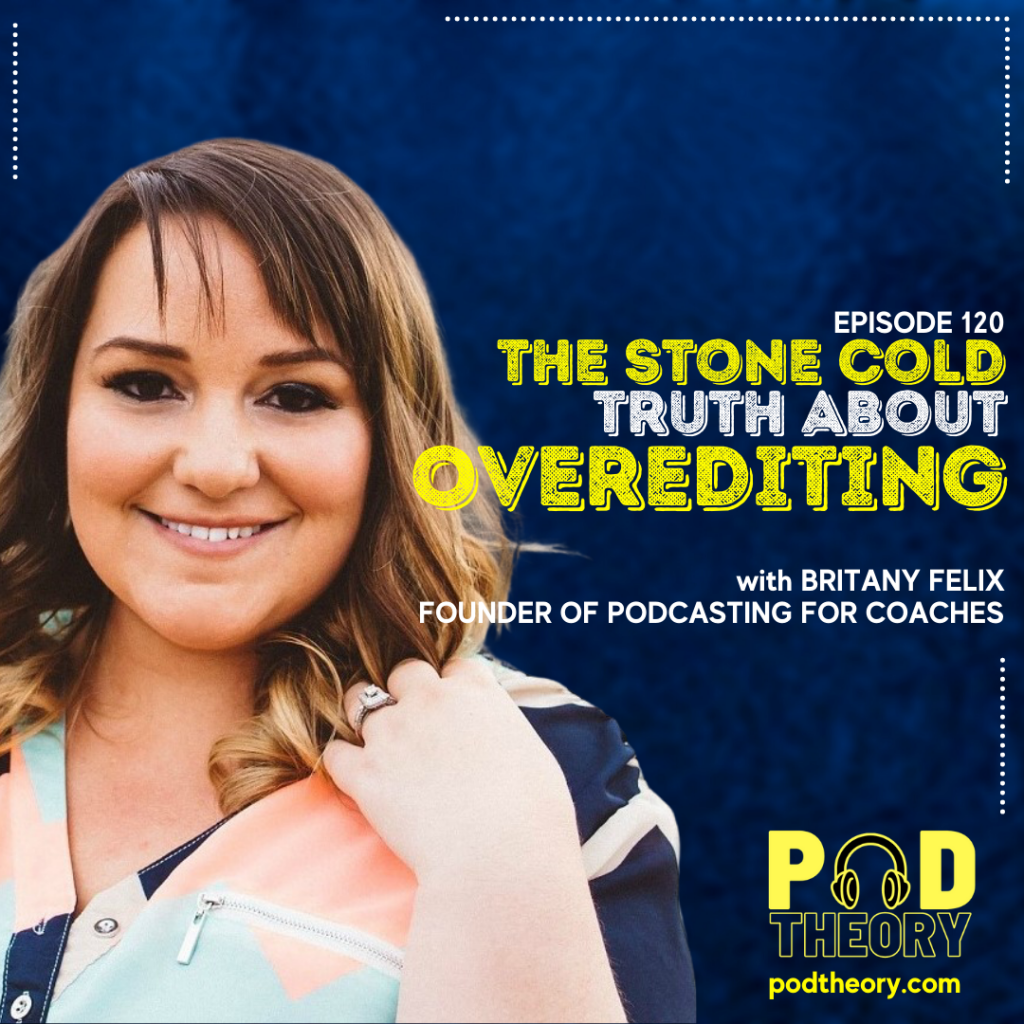 Overediting may be one of the most polarizing subjects in the podcasting space. There are many that firmly believe that removing um, uh, like, y'know, lip smacks, and other inaudibles makes the conversation sound less natural, while others believe it's the job of a good podcast editor to remove fillers that waste the listener's time whenever necessary.
In Episode 120 of Pod Theory, the goal is to bring you the truth about overediting and provide some clarity on what should be removed during editing…and what should be left as is because it contributes to the conversation.
To do this, I invited podcasting expert and editing extraordinaire Britany Felix to the show. Britany is the Founder of Podcasting For Coaches and, in addition to helping people produce a polished, well-edited final podcast, she also hosts her own podcast (also called Podcasting For Coaches) where she brings her years of knowledge to the mic alongside other podcasting professionals who do the same.
This was a great conversation that covered a metric ton of good ground about the editing process. We also took a hard look at podcasting as a whole and where things are headed for the medium and those leveraging it for their brands. And, for some added fun, a spirited bout of Poddeck Pandemonium broke out, too.
You can connect with Britany at podcastingforcoaches.com and follow Podcasting For Coaches wherever you download your favorite shows!
Listen & Subscribe to Pod Theory
Apple Podcasts | Spotify | Google Podcasts | Stitcher | Amazon Music | iHeartRadio | Podchaser