Find Evolution of Brand On Your Favorite Podcast Platform
Spotify | Apple Podcasts | iHeartRadio | Amazon Music | Stitcher | Podchaser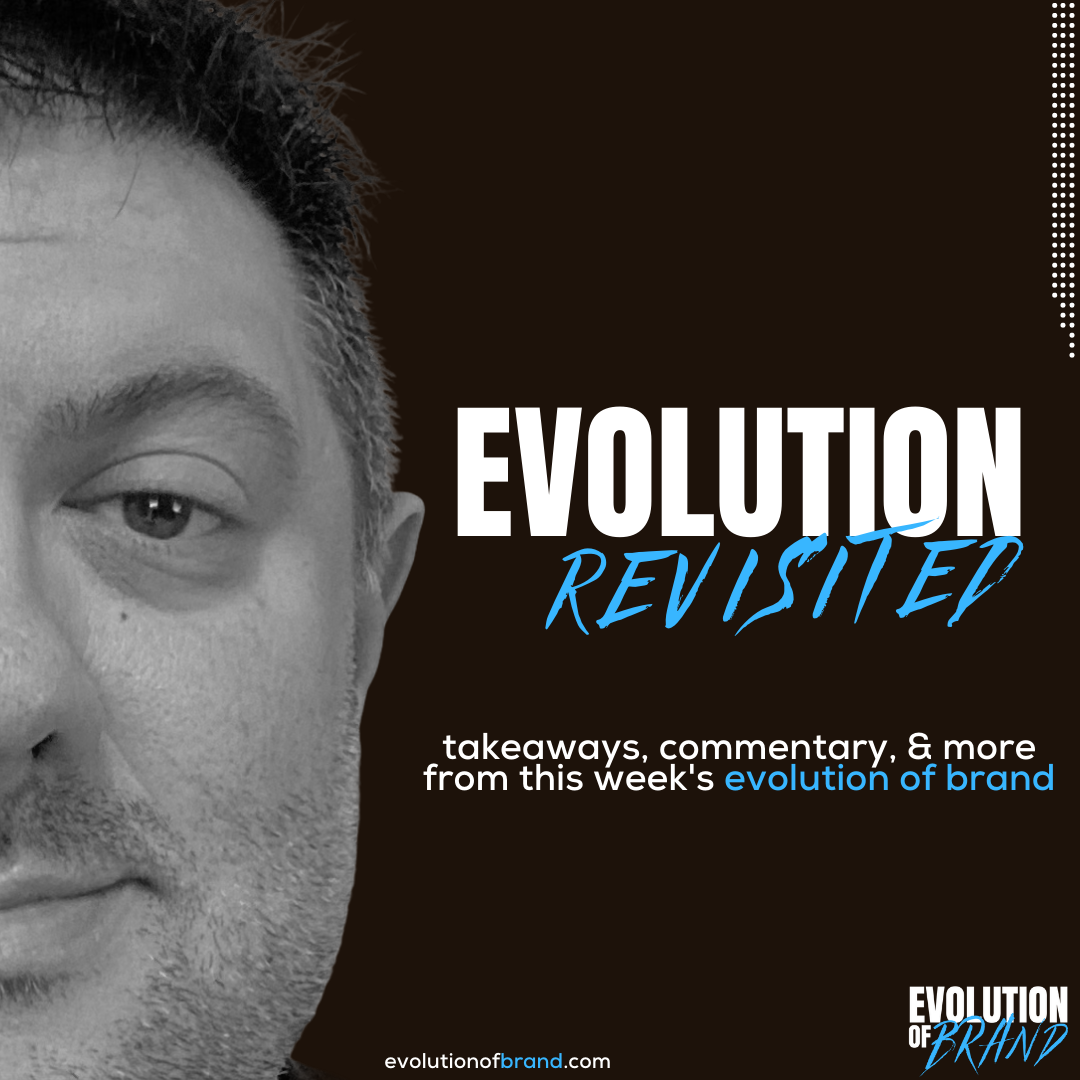 In this week's installment of Evolution Revisited, I'm taking a look back at Episode 009 featuring Darin Vilano, host of The Proprietors of Pittsburgh Podcast.
I'm also reinforcing one of the big subjects from me and Darin's conversation: finding your focus, niching down, and building your brand around one specialty that truly makes you stand out as an expert in your space.
And finally, I've got a sneak preview of Episode 011 of Evolution of Brand with Tom Schwab, Founder of Interview Valet.