Find Evolution of Brand On Your Favorite Podcast Platform
Spotify | Apple Podcasts | iHeartRadio | Amazon Music | Stitcher | Podchaser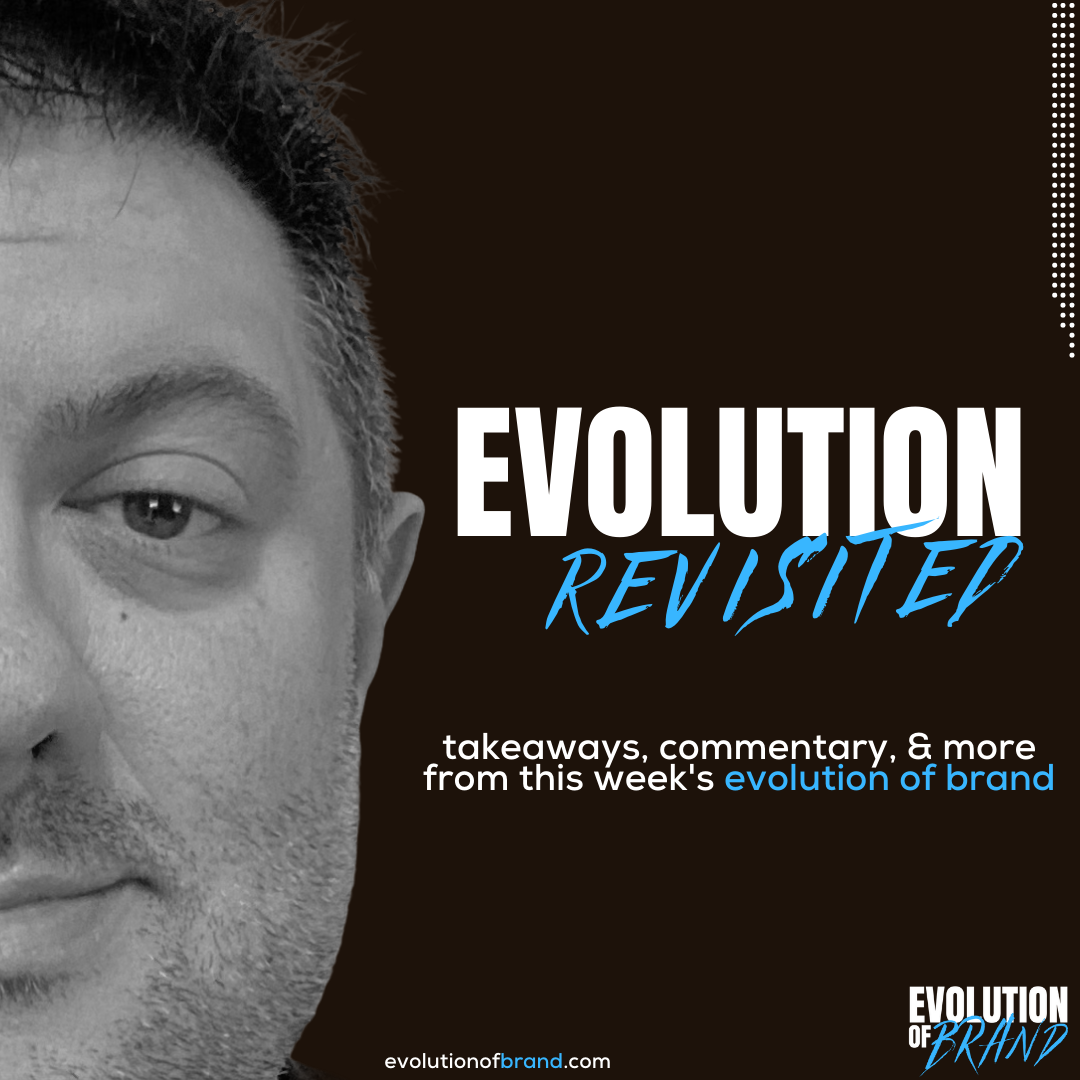 In today's installment of Evolution Revisited, I'm sharing my takeaways from Episode 013 of Evolution of Brand featuring Angelica Ross.
I've also got some hot takes on Black Friday for you to enjoy.
And finally, I've got a sneak peek of my two-part interview with the one and only Rachel Sheerin that will unfold on Episodes 015 and 016 of EoB.