Find Evolution of Brand On Your Favorite Podcast Platform
Spotify | Apple Podcasts | iHeartRadio | Amazon Music | Stitcher | Podchaser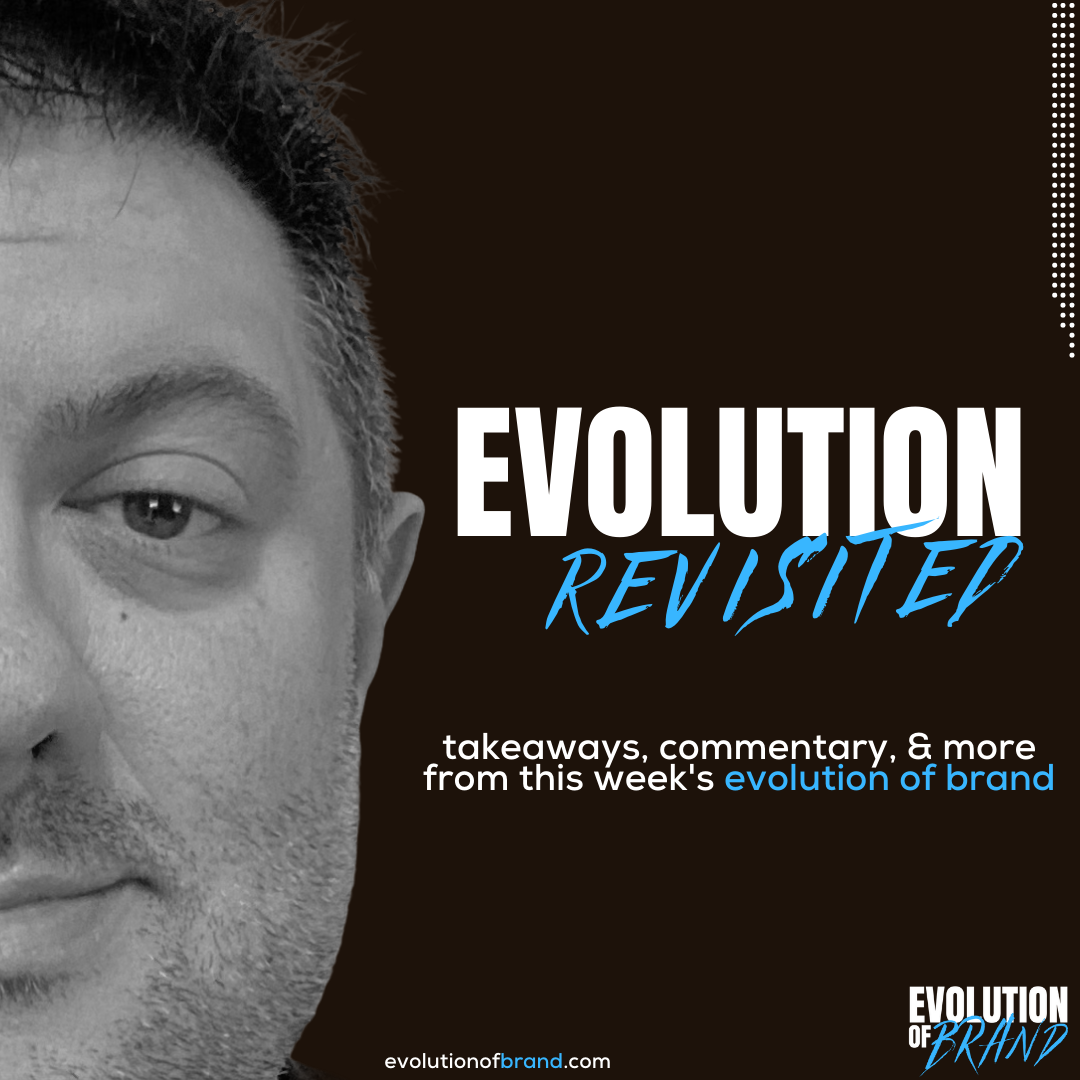 In this installment of Evolution Revisited, I'm taking a look back at Episode 028 and sharing some of my big takeaways from my conversation with Samantha Lee Wright, the Founder of Pineapple Podcast Academy.
I'm also sharing some additional thoughts of my own on podcasting, including why how podcast guest marketing campaigns can help you grow your brand AND bring new listeners to your podcast and several reasons why you can't get hung up on the flawed vanity metric that is download numbers.
Finally, I've got a clip from Episode 030 of Evolution of Brand featuring DP Knudten, author of NonFiction Brand and the host of the NonFiction Brand podcast.