Find Evolution of Brand On Your Favorite Podcast Platform
Spotify | Apple Podcasts | iHeartRadio | Amazon Music | Stitcher | Podchaser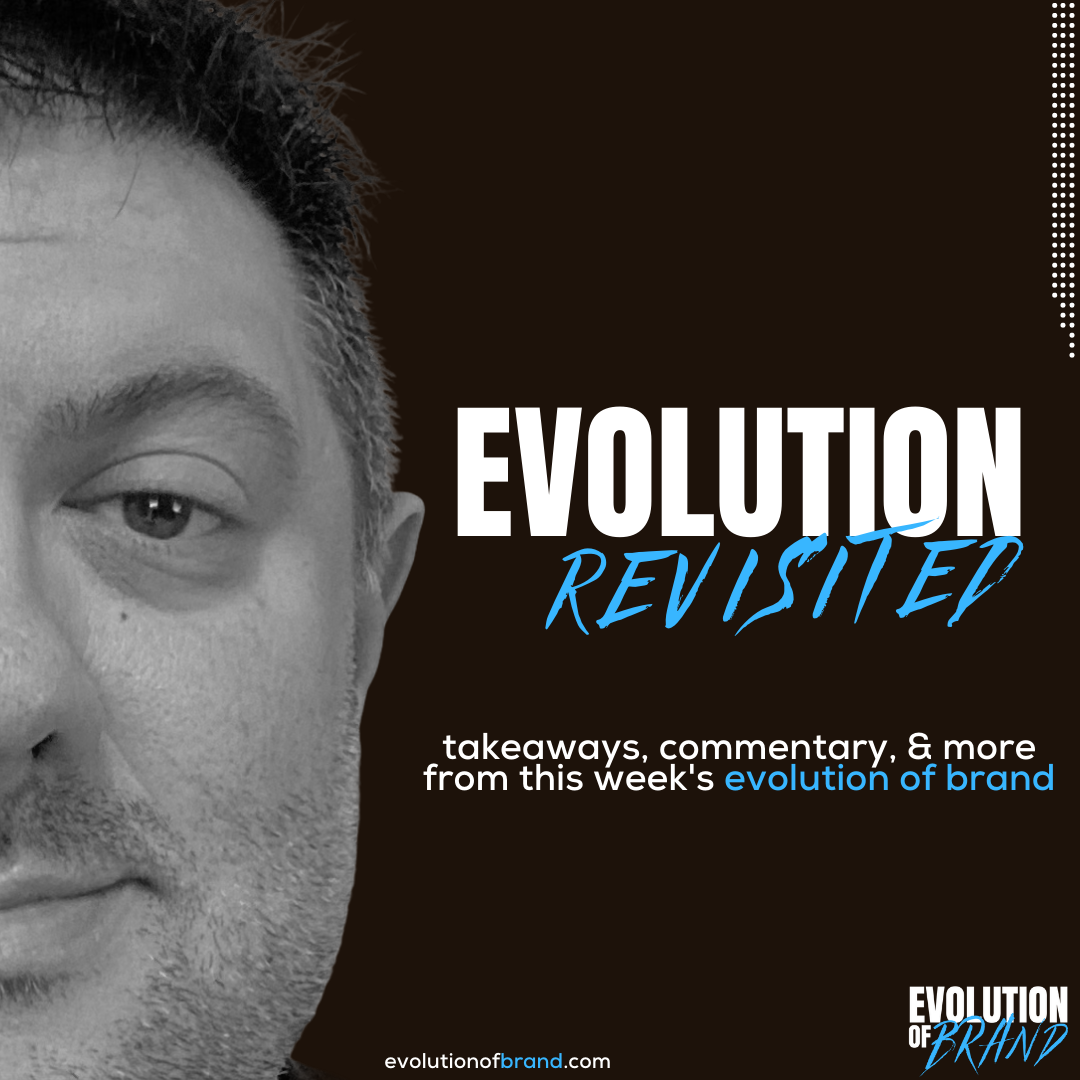 It's the premiere installment of Evolution Revisited. Each week, Evolution Revisited will take a look back at the week's episode with takeaways, commentary, and more. We'll also talk about pressing issues and topical items unfolding in our world. Finally, you'll get a sneak preview of next week's episode.
On this week's Evolution Revisited:
I tell you the story behind the birth of Evolution of Brand and talk about my big takeaways from Episode 1-5

I drop the details on how you can win a $100 gift card to the restaurant of your choosing just for leaving a review for EoB

We take a quick look at Episode 7 featuring Heather Cherry
Leave a rating and review for Evolution of Brand on Apple Podcasts or any other platform where you review podcasts

Once that review is live, take a screenshot and send it to me

Once I receive the review and confirm it's live on said platform, I will respond with a link for you to enter the drawing

The link will also allow you to get additional entries by subscribing to my YouTube channel, following me on Instagram, sharing your favorite episode, etc.

You'll have until Tuesday, November 30th, 2021 to enter

On December 1st, 2021, I will draw two winners. Each will receive a $100 gift card to a local restaurant of their choosing!