Find Evolution of Brand On Your Favorite Podcast Platform
Spotify | Apple Podcasts | iHeartRadio | Amazon Music | Stitcher | Podchaser | Google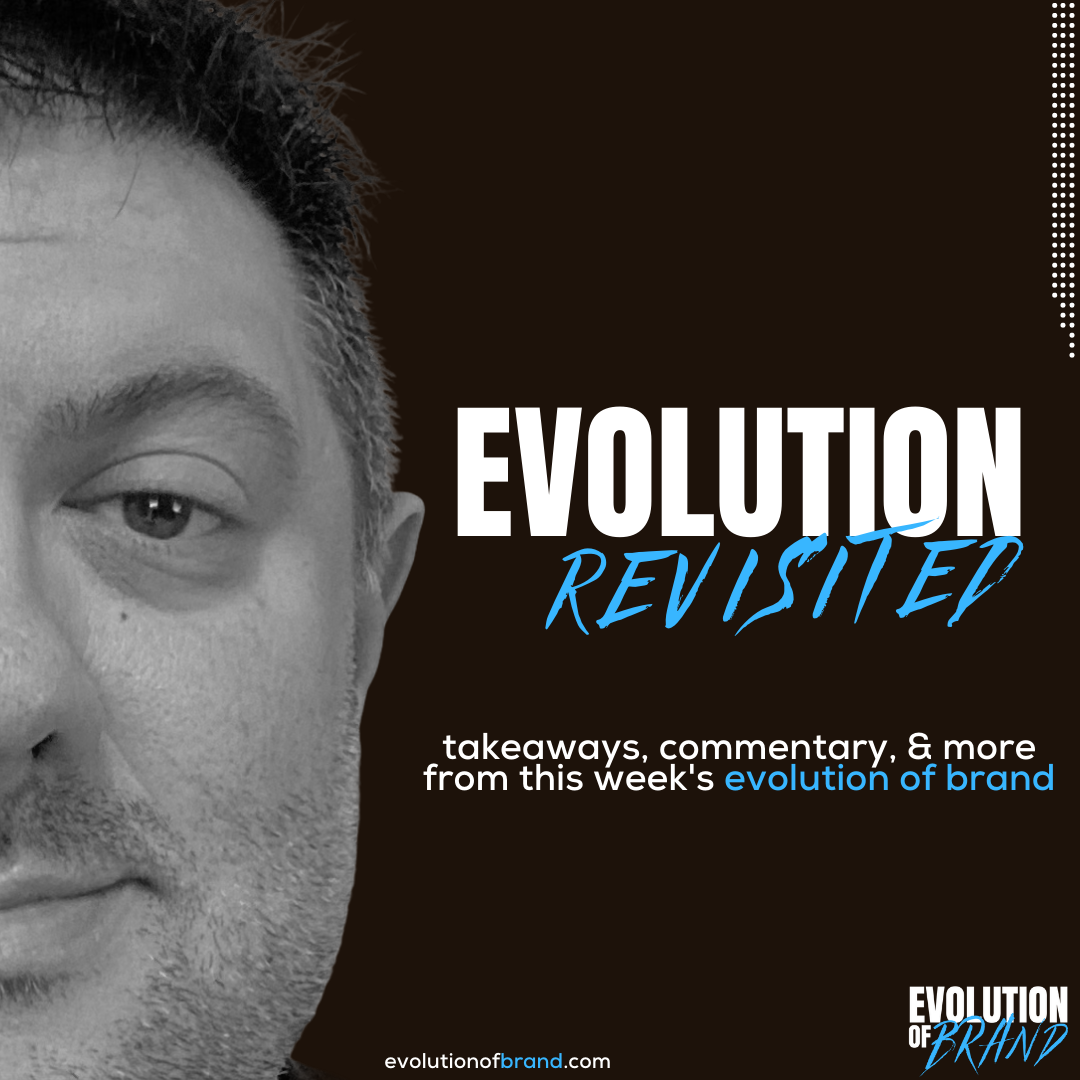 In this installment of Evolution Revisited, I'm reflecting back on my conversation with DP Knudten on Episode 030 of Evolution of Brand.
I'll also be sharing some more thoughts and commentary on the importance of personal branding.
And finally, I've got a sneak preview of Episode 032 of Evolution of Brand featuring successful entrepreneur Gunther Mueller.
And check out the video from Sunny Lenarduzzi that I talked about below!