Find Evolution of Brand On Your Favorite Podcast Platform
Spotify  |  Apple Podcasts  |  iHeartRadio  |  Amazon Music  |  Stitcher  |  Podchaser  |  Google
Episode 084 Sponsor
Episode 084 of Evolution of Brand is sponsored by Canva. Canva makes it easy to create remarkable, on-brand logos, graphics, and videos for any business owner at any skill level. Click here to get started with Canva
The Goods From Kevin Kepple
Top 3 Takeaways From This Value-Packed Conversation
Being a leader is not something you get to declare you are. It's the way that people see you…because leadership is a behavior, not a title

There is no failure unless you just stop and quit trying to accomplish your goals

The worst thing you can do from a position of leadership is make everything about you. If you're not intentional about helping the people in your charge grow and evolve towards what they want, you're just managing…you're not leading
Show Notes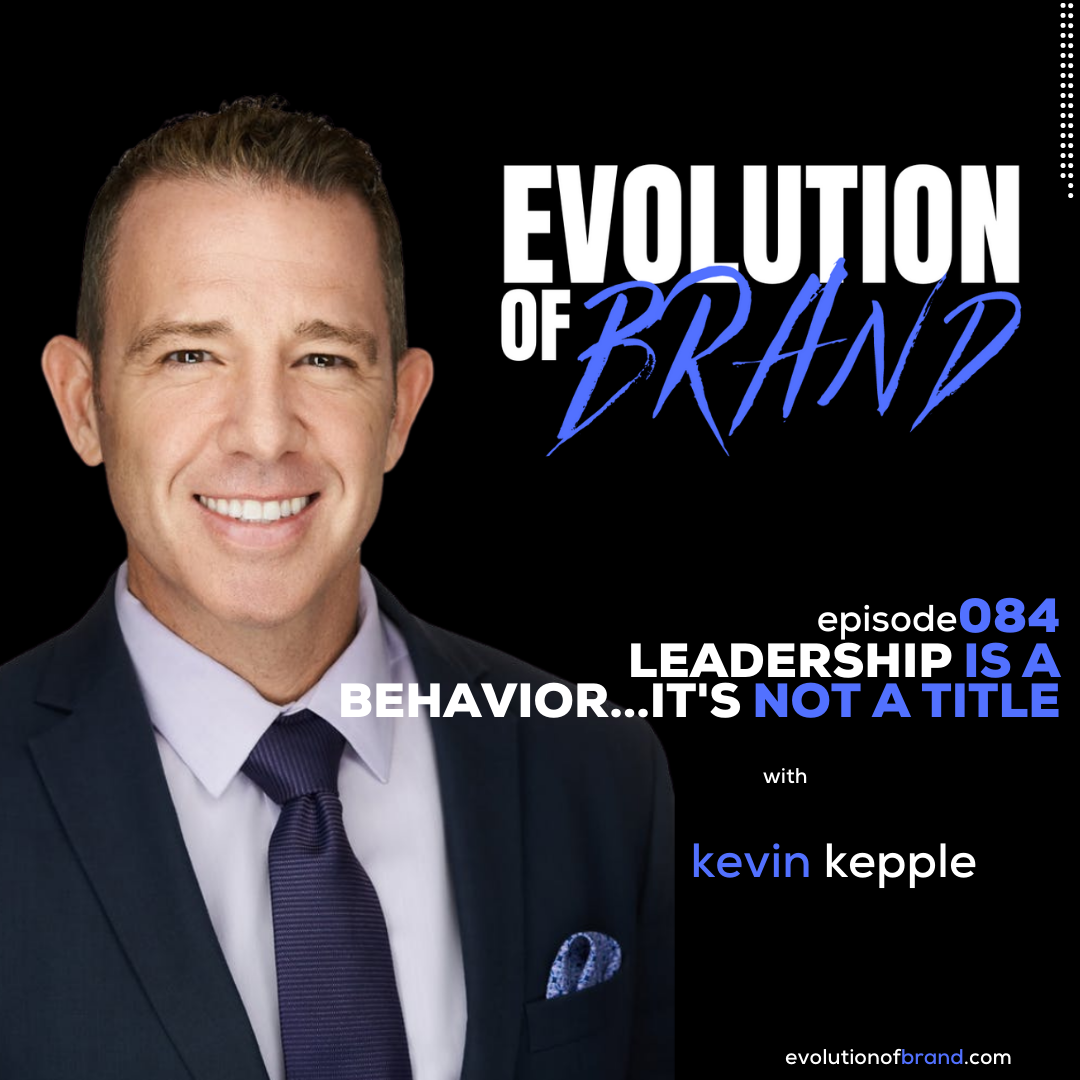 1:23 – A time when Kevin listened to himself instead of what others told him was right and it led to a major accomplishment
3:20 – Kevin tells us all about the evolution of himself and his brand. How did everything begin and what keeps him motivated to build on the success he's experiencing today?
8:43 – We all have the same choice in our life, but we so often go down the path of fear and tell ourselves, "this is how life works." But what can you create and grow if you're constantly approaching things from a scarcity mindset?
     – Fear-based thinking is generational
     – Trying to create from lack, which is nothing more than a reaction – and it leads to a strong competitive nature to come out of us
     – Thinking about "winning at all costs" can cloud your judgement to some degree, causing you to stop thinking about what's important
     – This level of thinking can force us to focus on trying to be right versus getting what we really want
12:47 – What is the #1 thing that differentiates a leader from a manager?
15:23 – Do managers get wrapped up in their own ego to a point they can't let allow the people they're managing to have that moment of being a hero?
18:08 – How San Francisco 49ers head coaches Bill Walsh and George Siefert allowed their players to grow as individuals as a contributing part of their team concept and philosophies
22:16 – Being productive vs. being busy and why the former is the only way to fly!
     – Time management is where it's at. Use your time wisely, block time in your day for your most important tasks, and don't succumb to be being "too busy"
25:18 – What is the worst thing you can do as a leader?
     – Make it all about you!
     – When you want the people behind you to have more success than you have, THAT'S leadership
29:05 – What is the influence equation and how will understanding it take our leadership abilities to new levels?
     – Trust, Connection, Vision
32:46 – Do we spend too much time emulating and being influenced by the wrong people in the world today?
37:17 – When people come to Kevin, what are some of the major struggles they're experiencing and how does he help them overcome those struggles and tap into the leadership potential inside themselves?