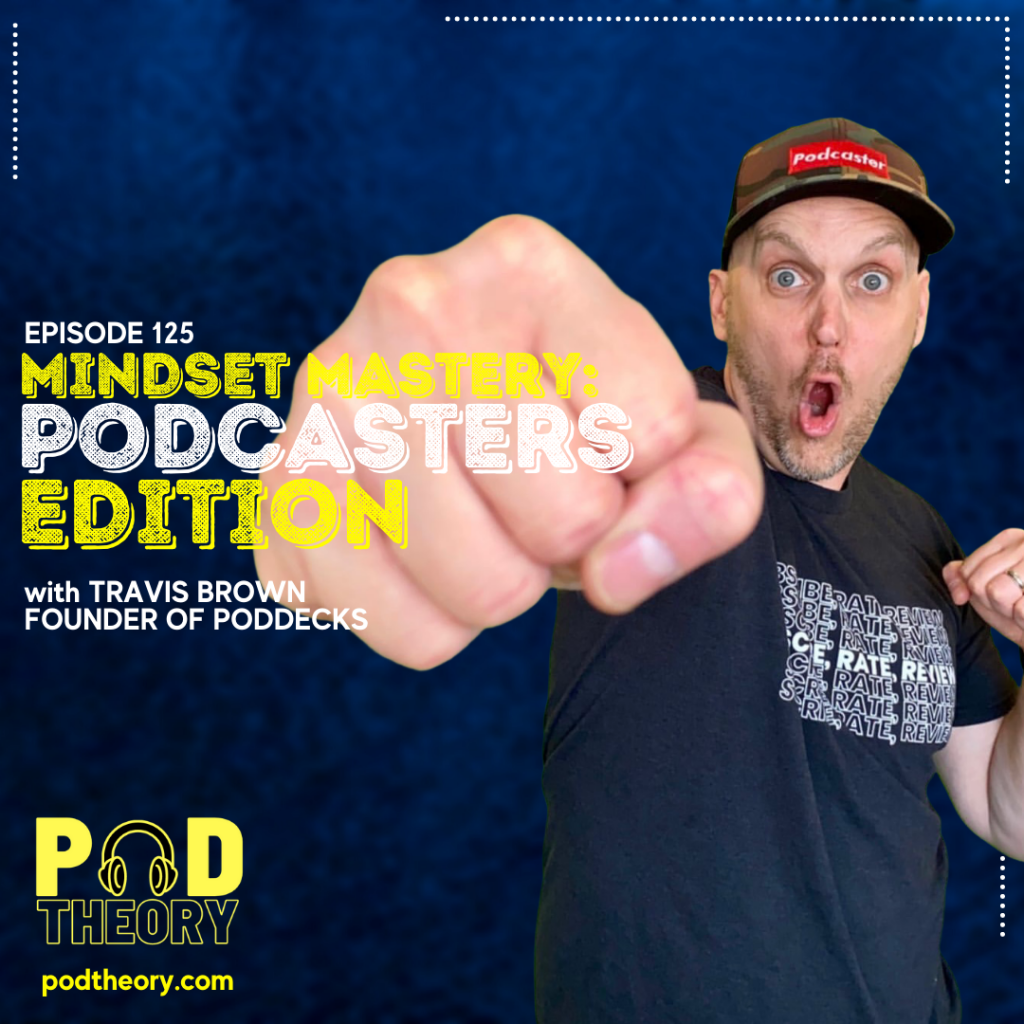 What do you focus on the most when it comes to your podcast? If you said "Download numbers!" you're not unlike many, many podcasters in the world today.

For whatever reason, podcast producers get hung up on getting this big number of downloads thinking it's going to bring the answer to all problems. And that's simply not the case.

Building a podcast is an art form. It's SUPPOSED to be fun. Can it generate revenue? Absolutely. But there's a number of ways to make that happen that doesn't require a million downloads.

In order to continue making a dynamite show, focus on the good things: providing value to your audience, having kick-ass conversations with your guests, growing your network exponentially, and bringing something into the world that truly impacts people's lives. Keep your eyes on the things you can control and all the numbers will work themselves out naturally.

In Episode 125 of Pod Theory, I have the one and only Travis Brown steering the shop with me. Travis is the Founder of PodDecks, a tool that has changed the face of podcasting. PodDecks are decks of cards with various conversation prompts that podcasters can use to stimulate awesome conversation on their podcasts. Travis brings years of experience on the mic to the show and our session is one you don't want to miss.

Travis and I discuss imposter syndrome, vanity metrics, getting wrapped up in numbers and stats, why podcasters look at podcasting the wrong way, what every podcaster should be focused on, the state of podcasting and where it's headed, and a few other tips and pointers to help you get your mindset laser-focused for true podcast domination going forward!

Check out PodDecks today at poddecks.com and save 10% on any order of physical PodDecks merchandise by using the promo code 'podtheory' at checkout. Also, follow Travis on Instagram for daily podcast insights and entertainment!
Listen & Subscribe to Pod Theory
Apple Podcasts  |  Spotify  |  Google Podcasts  |  Stitcher  |  Amazon Music  |  iHeartRadio  |  Podchaser