Find Evolution of Brand On Your Favorite Podcast Platform
Spotify | Apple Podcasts | iHeartRadio | Amazon Music | Stitcher | Podchaser | Google
Episode 075 Sponsor
Episode 075 of Evolution of Brand is sponsored by Leaders Press! Discover how you can build your authority and strengthen your credibility (even when you're not in the room) with your own best-selling book. Click to learn more
The Goods From Amani Roberts
Connect with Amani, check out his Twitch channel, and all social media via his website |

amaniexperience.com
Top 3 Takeaways From This Value-Packed Conversation
In order to build an audience via live streaming, you need to be patient. You can't do one live video and wonder why the world didn't show up to watch

Having a growth mindset is important. Your stream won't look the same today as it did a year ago, you will most likely upgrade equipment as you move forward, your skill set will grow, and you'll meet other live streamers that can add value to your community as well

Live streaming creates a great environment for marketing, generating revenue, networking, creating evergreen content, and developing a skill set that will serve you in a multitude of ways
Show Notes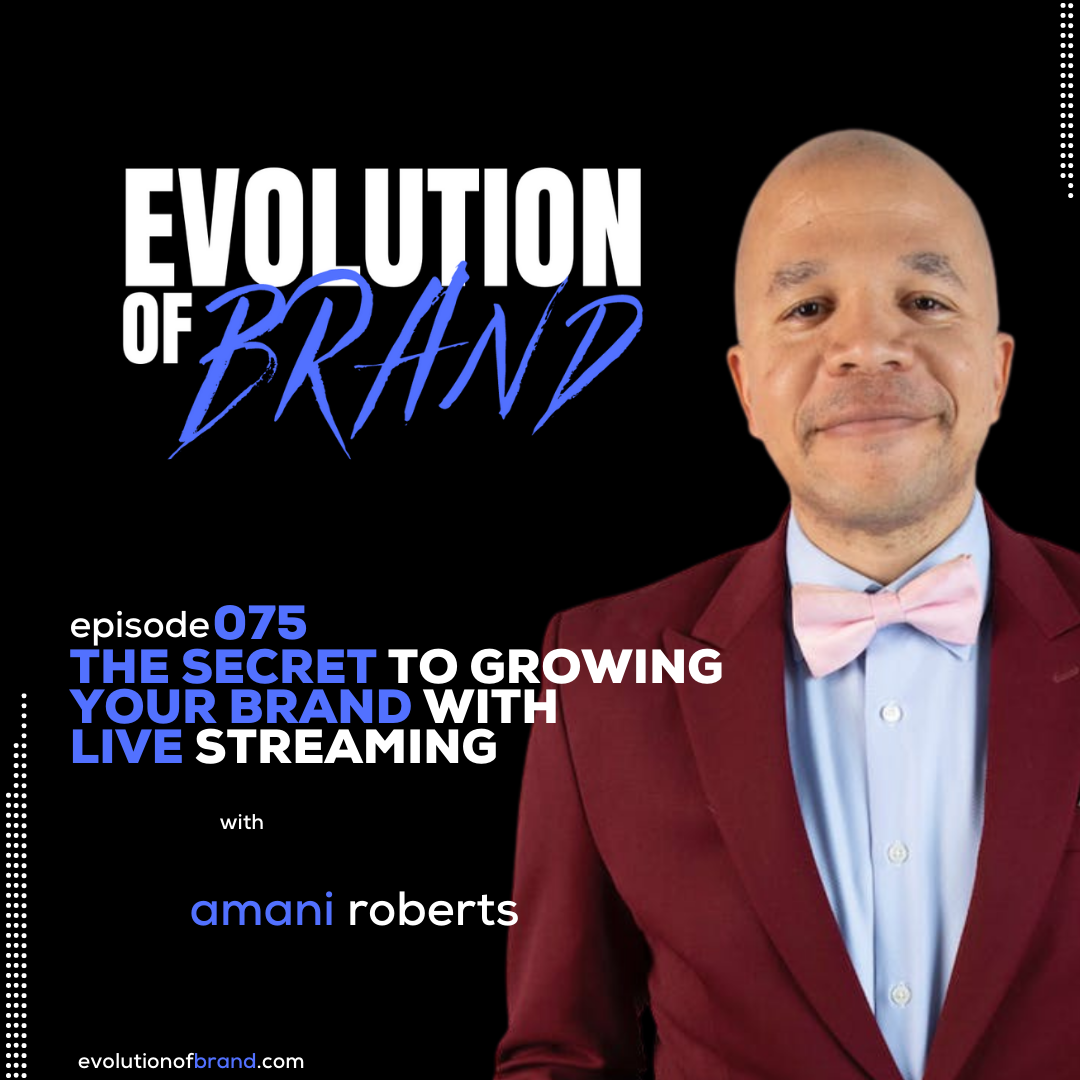 1:26 – A time when Amani listened to himself instead of what others told him was right and it led to a major accomplishment
2:04 – A look at Amani's personal and professional evolution, how his career has taken shape, and important lessons he's learned along the way
3:39 – When did Amani know he wanted to become a DJ and what was his most memorable DJing experience?
5:02 – What is live streaming all about?
– Live video recordings that allow people to watch live as the recording takes place
– Live streaming accounts for a high level of intimacy and can take your message across the world
– It creates an interactive experience that any brand can benefit from – you get to talk to your ideal clients where they are
– In order to build an audience, you need to be patient! You can't do one live video and wonder why the world didn't show up to watch
– Having a growth mindset is important. Your stream won't look the same today as it did a year ago, you will most likely upgrade equipment as you move forward, your skill set will grow, and you'll meet other live streamers that can add value to your community as well
– Don't get locked into the numbers. Always put quality content out with your live streams because you never know who's watching…even if the live audience seems small
8:53 – Was there anything that really made live streaming spark for Amani?
– Creating unique streams like game shows and typical streams made him stand out
– Always be willing to try new content to see what works
– Listen to your audience! If they have good ideas, be open minded and consider their offerings
10:12 – What are some of the common mistakes brands make with live streaming today?
– Not embracing the unique features of specific platforms
– Not streaming long enough
11:51 – Can you build a shorter form live stream show or do you need to invest longer period of times to make the initiative work?
13:16 – How does podcasting fit with the live streaming approach and how can we use it to our advantage?
– An additional way to put content into the world
– Gives you an opportunity to find new audience members
– Less work due to no editing (or limited editing)
– A great way to gain clients on a global level
– Your value hits the Internet quickly with a live stream
17:00 – What are the seven powerful ways that brands can use live streaming to amplify their efforts?
1. Marketing
2. Generates revenue
3. Creates evergreen content
4. Networking
5. Developing a live streaming skill set will serve you in other capacities
6. Once you learn the skills, you can teach those skills to others
7. You can also put yourself in a position to take on speaking presentations on live streaming
18:40 – How do you overcome the fear of going live?
21:44 – When it comes to live streaming, does it make sense to push your broadcast out to multiple platforms at the same time or should you stick to just one network at a time?
25:11 – Amani shares the power of Twitch, Twitch partnerships, and why it's such a valuable live streaming platform
30:14 – If you've never live streamed before, should you use Twitch, YouTube, Facebook, OR use a platform like Streamyard that allows you to push your brodcast to multiple channels simultaneously?
31:00 – Learn more about Amani's book, DJ's Mean Business