Find Evolution of Brand On Your Favorite Podcast Platform
Spotify | Apple Podcasts | iHeartRadio | Amazon Music | Stitcher | Podchaser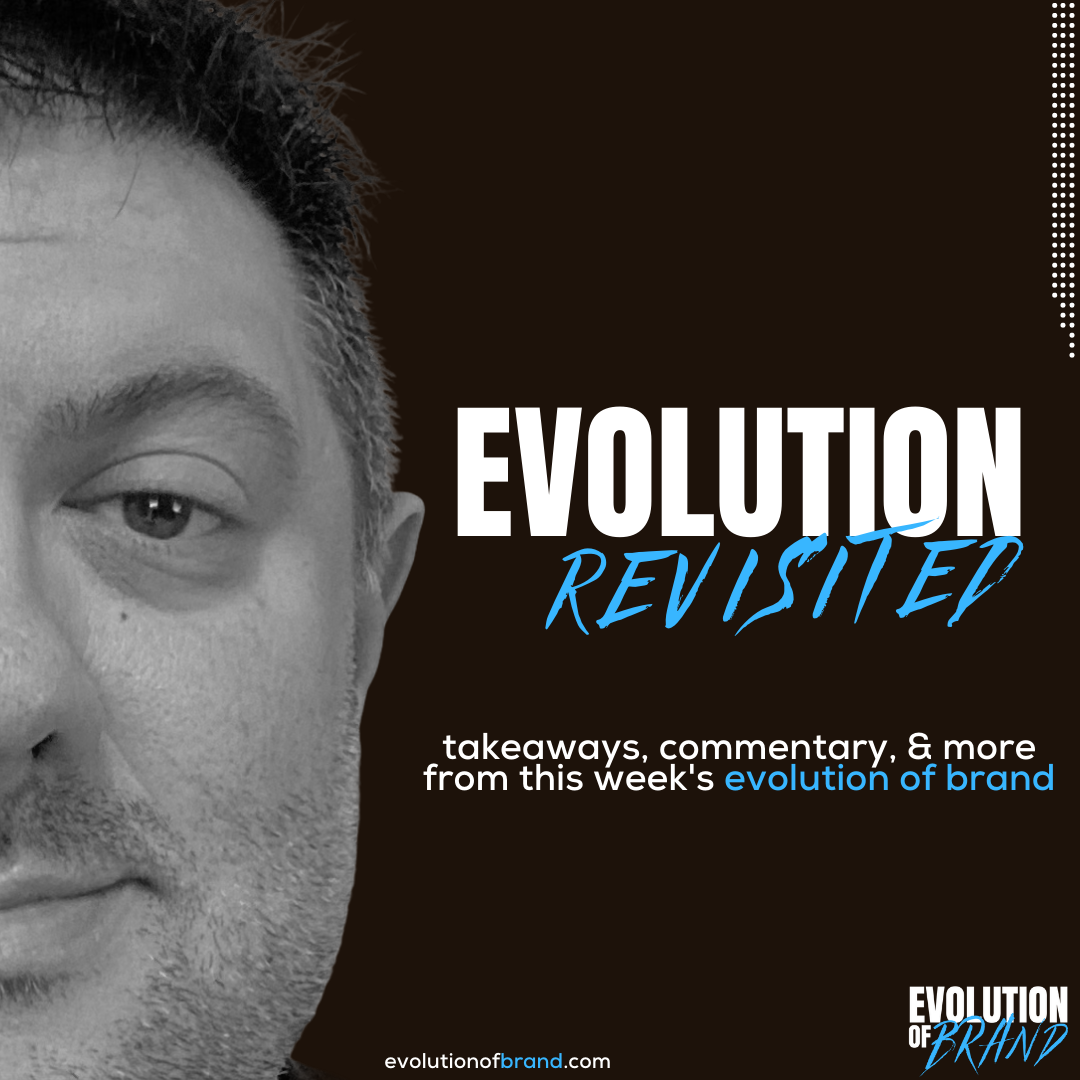 In this installment of Evolution Revisited, I'm taking a look back at Episode 022 with Nate Palmer and sharing some of my takeaways from our in-depth conversation about proper eating, training, time-blocking, and developing effective habits to fuel your growth and evolution.
I'm also serving up some worldly wisdom to carry with you into 2022 and beyond.
And finally, I've got a sneak peek of Episode 024 featuring none other than Aleya Harris.