Find Evolution of Brand On Your Favorite Podcast Platform
Spotify  |  Apple Podcasts  |  iHeartRadio  |  Amazon Music  |  Stitcher  |  Podchaser  |  Google
Episode 092 Sponsor
Episode 092 of Evolution of Brand is sponsored by my new guide: 8 Simple Ways to Grow Your Personal Brand With Podcasting! Discover easy-to-implement tips and strategies to take your personal brand to the next level leveraging the podcast medium. Click here to get your free guide
The Goods From Michael DeLon
Connect with Michael and start building your book today |

paperbackexpert.com

Discover your brand's credibility score with Michael's Credibility Calculator |

Click Here

Check out my guest appearance with Michael on Experts Speak |

Click here to listen
Top 3 Takeaways From This Value-Packed Conversation
If you want to establish credibility in your brand, a book can go a LONG way towards making that happen. A book serves as a brand ambassador, positions you as an expert and thought leader in your field, and will help you acquire new clients through the valuable knowledge you share in the pages of your opus 

Everyone has a story to tell. And that story is what's going to captivate your audience and capture their attention so they keep you front of mind when a buying decision is ready to be made

To your audience, you want to be the first person they think of AND the one they feel the best about when they're ready to make a decision. If you can accomplish those two things, you are poised to win over and over again as you grow and develop your brand
Show Notes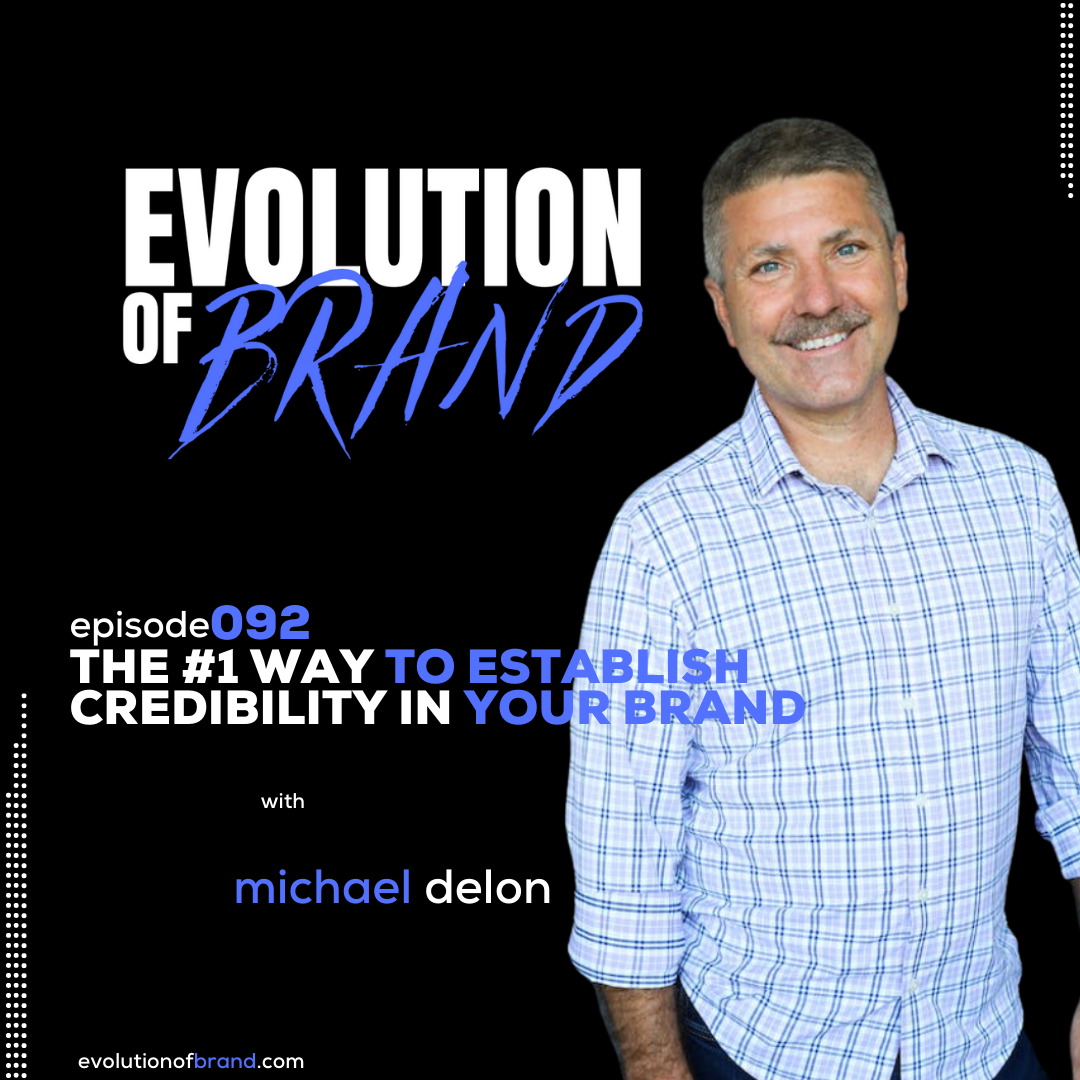 1:55 – A time when Michael listened to himself instead of what others told him was right and it led to a major accomplishment
3:17 – Some background on Michael's story and how he helps entrepreneurs and professionals flourish in their niche AND how he escaped prison several years ago
7:35 – The power of having a book for your brand and how it pushes you as an authority even if you're not in the room
     – Additionally, having a marketing gameplan helps authors build their presence around their book. This is what Michael and his team does at Paperback Experts
     – Michael's focus is helping authors gain credibility with marketing systems that stimulate growth and results
     – Your book serves as your brand ambassador. It will introduce people to your expertise and showcase how you can help someone solve a problem or reach a transformation in their life
     – Your book can become the cornerstone for all your marketing and everything else you produce around it – Tony Robbins did this, as did Simon Sinek
     – A book also establishes you as a thought leader
15:04 – Why should a small business owner never "write" a book?
     – Because it takes too long!
     – "Never write a book. SPEAK…to write your book." — Michael
16:56 – Why you shouldn't self-publish your book just to save money and what makes it stand out as self-published
20:52 – What are some of the major hurdles in the creative process that Michael has tackled himself and with his clients?
24:53 – Michael breaks down his Credibility Calculator and what vital info it supplies business leaders who use it
     – Click here to get your Credibility score 
28:09 – What are the differentiators between marketing systems and "plain old marketing?"
33:19 – Why should you and your brand NEVER be a coffee bean?
34:58 – What is the biggest myth about client conversion that you need to keep front of mind?
     – "I need more leads"
     – It's all about nurturing and staying in touch with EVERY lead you generate
     – Only 3% of people are ready to buy TODAY
     – To build credibility, you need to show who you are and give your audience a reason to know, like, and trust you
40:14 – If Michael could go back in time and share one thing with his pre-evolved self that would completely change the game today, what would it be?