Find Evolution of Brand On Your Favorite Podcast Platform
Spotify | Apple Podcasts | iHeartRadio | Amazon Music | Stitcher | Podchaser | Google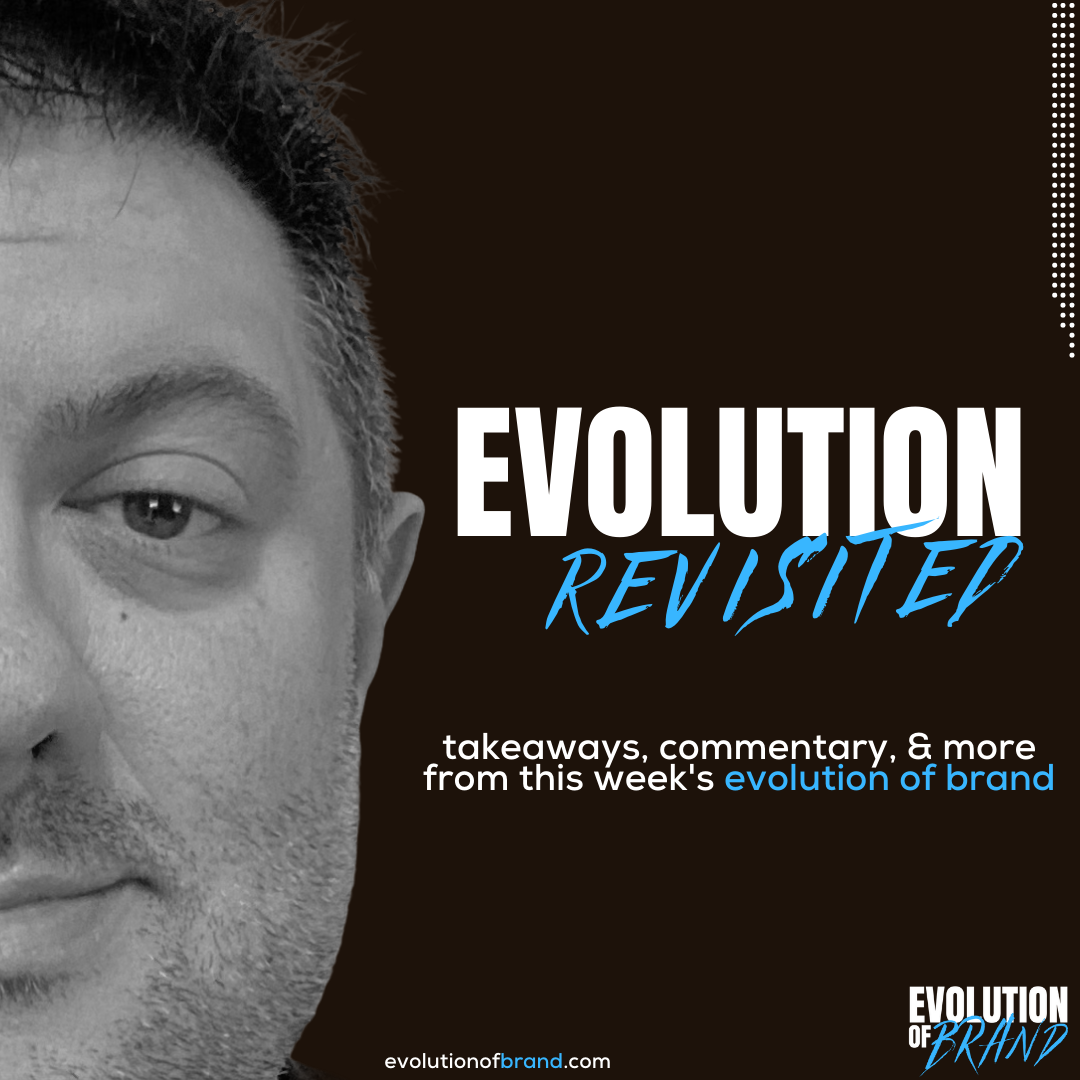 In this installment of Evolution Revisited, I'm sharing some of my big takeaways from Episode 042 of Evolution of Brand featuring Krishna Mohan, award-winning entrepreneur and President of Genius Visionary, Inc.
I also expand on our conversation with further thoughts on the importance of building strategic partnerships, growing your network, and building relationships through that network and those partnerships that put you in a permanent position to say "I got a guy…" whenever your clients need assistance outside of your zone of genius.
And finally, I've got a sneak preview of Episode 044 of Evolution of Brand featuring none other than Jason Sherman, author of Strap On Your Boots and host of the Strap On Your Boots Podcast.