Find Evolution of Brand On Your Favorite Podcast Platform
Spotify | Apple Podcasts | iHeartRadio | Amazon Music | Stitcher | Podchaser | Google
Connect with Episode 046's Sponsor…
Episode 046 of Evolution of Brand is sponsored by Bonjoro! Discover how you can connect with leads, customers, and colleagues in a unique, dynamic, impactful way with personalized videos. Click here to learn more
The Goods From Swire Ho
Top 3 Takeaways From This Value-Packed Conversation
Identifying your target customer, client, listener, viewer, etc. at the earliest stages of brand development will put you much further ahead with everything you do. When you know exactly who you're speaking to, it helps you create more concise content and allows you to build a customer experience that caters to that specific person's needs. The more consistently you do this, the more others looking for assistance or information in the same area will find you

Get feedback and knowledge from your existing clients to help improve sales practices and other initiatives within your brand. If someone has purchased from you, they've expressed real interest in what you have to offer. They now have first-hand knowledge of the experience you create and can help you tweak and hone it for all future customer experiences

Create a consistent customer onboarding process so more people feel the value your brand delivers right from the start. This will keep them in place longer AND give them more reasons to be loyal advocates for you
Show Notes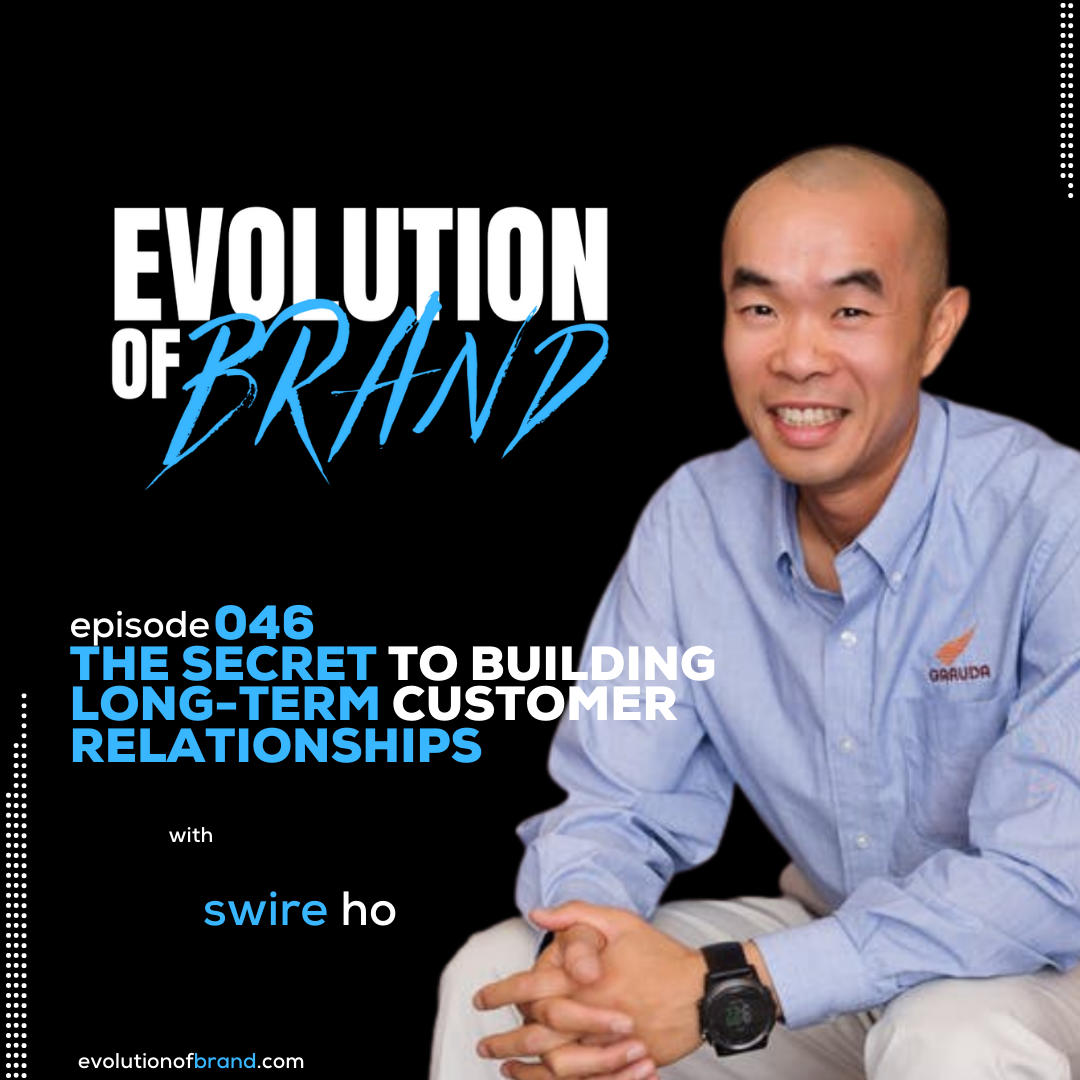 1:58 – A time when Swire listened to himself instead of what others told him was right and it led to a major accomplishment
2:26 – Some background on Swire's background, growth, and overall business evolution
4:04 – When is the right time to put your logo onto merchandise for increased brand exposure and visibility?
– If you don't have brand recognition, people may not want to wear a shirt with your logo
– Instead, learn more about who you're targeting. You may find another promotional item to display your logo and brand that works much more effectively
6:05 – How was Swire able to sell his first brand and what he did to position himself for an exit to be a realistic option
8:54 – Advice for entrepreneurs and business leaders for defining their target market and practices to reach that market consistently
– DO NOT TARGET EVERYONE!
– Speak to a specific group of people to enhance your results. You can use your accounting software to help you do this. Who gave you the most business over the past year. Who are they? What can you do to appeal to more people just like them
– It's not just about exposing your logo. It's meeting your target customer exactly where they live and where they spend time
– Trying to speak to everyone before identifying your ideal customer will lead to a lot of wasted time and effort
11:23 – What can McDonald's teach us about identifying and targeting the right audience?
13:18 – There is a lot of value in being known for one thing
– Trying to be known for too many things makes it harder for people to understand how you can help them when they discover you
17:28 – Where are business owners and professionals falling short in positioning themselves as experts and authorities in their space?
– Not asking feedback from existing clients
– Not following up after a sale and discovering if anything needs to be improved in your processes
– Not asking for referrals to bring more customers into the business
– The more exposure you bring to your brand, the more your reputation grows and, along with it, your authority and expertise
22:29 – Customer service has always come naturally to me. Why? One major reason. Let me explain…
– How much money do you invest in RETAINING a client? Not acquiring new ones, but retaining the ones you have
26:18 – A major problem that Swire has solved in the evolution of his brand that added value to his community
28:26 – How can traditional, "old school" efforts like industry and chamber of commerce events still deliver results today?
– Regardless of technological advances, networking and building relationships is still vitally important!
– Projecting value from your brand means you're positioning yourself as a helpful resource. The larger network, the more opportunities you have to help. This approach will reciprocate in the future
– No matter what your industry or niche is, YOU ARE IN THE RELATIONSHIP BUSINESS
– You can find so many people who can help your business grow when you take time to network and build positive relationships
– Did we lose some of our natural relationship building skills thanks to COVID?
32:53 – Has technology stifled our ability to build relationships that are quality and long-lasting?
– Swire has observed his teenage son and how he communicates with friends – he is quicker to respond to a text instead of a phone call
– Today's world means you need to go deeper to find your target customer AND the platform by which to engage with them – new media or traditional approaches
34:31 – Where are companies falling short with customer onboarding and why should a process be in place that provides value to a customer right from the start?
– Your goal is to turn your customers/clients into long-term brand advocates. A consistent onboarding process will help your customers spread the word about your brand much sooner
– It's a way to train new customers right from the start. It can grow your reach organically in addition to any paid methods you are executing
– A lack of consistent customer onboarding can lead to a skewed message within your community for any customer that is spreading the word of your brand
– People will be attracted to a brand based on the experience you provide. And the act of advocacy happens when they feel that experience once they come on board
– Brands that put emphasis on onboarding now will keep customers long and have them advocate for them even longer
– Due to the fact that everyone has a mobile device, EVERYONE is a "journalist" and has the ability to review and spread the word. People take pictures of their food, their drinks, the locales they frequent. To get a positive outpouring of support in that capacity, focusing on the experience you provide your customer cannot be overlooked or undervalued at any point!