Find Evolution of Brand On Your Favorite Podcast Platform
Spotify | Apple Podcasts | iHeartRadio | Amazon Music | Stitcher | Podchaser | Google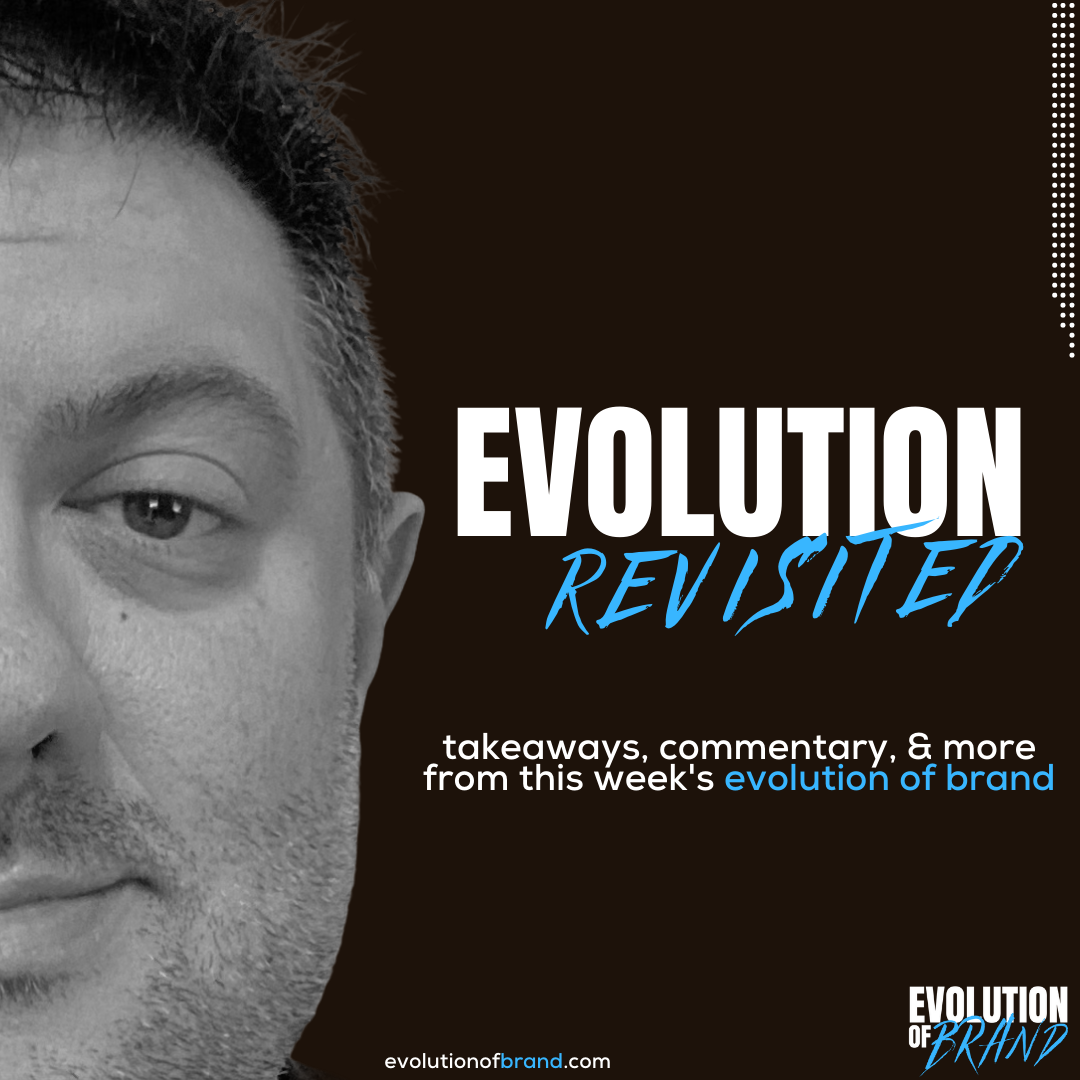 In this installment of Evolution Revisited, I'm reflecting back on some of my big takeaways from Episode 044 of Evolution of Brand featuring Jason Sherman.
I've also got a BIG announcement about some changes that will be happening with Evolution of Brand and I have YOU, EoB Society, to thank for it!
And finally, I've lined up a sneak peek at Episode 046 of the show featuring entrepreneur Swire Ho.