Find Evolution of Brand On Your Favorite Podcast Platform
Spotify | Apple Podcasts | iHeartRadio | Amazon Music | Stitcher | Podchaser | Google
Episode 060 Sponsor
Episode 060 of Evolution of Brand is sponsored by Guest Accelerator! Discover how to build your brand and enhance your visibility as a fully-optimized, value-driven podcast guest today. Click here to learn more
The Goods From John Starling
Connect with John on his website |

startlinggrowthadvisory.com

Find balance in your life with Pietential!

Visit

pietential.com and use promo code EVOLUTIONOFBRAND to receive FREE access to Pietential thru 2022
Top 3 Takeaways From This Value-Packed Conversation
Being a lifelong learner is something that will stay with you in perpetuity and put you in a position of constant growth and evolution

When you're a "guru," you claim to have all the answers and ask for money in exchange for access to those answers. A good coach will help their clients realize they have the answer and guide them down a path that sees them arrive at the answer themselves

Always be yourself. No matter how much money you make and how much success you experience, you'll never retire from being yourself!
Show Notes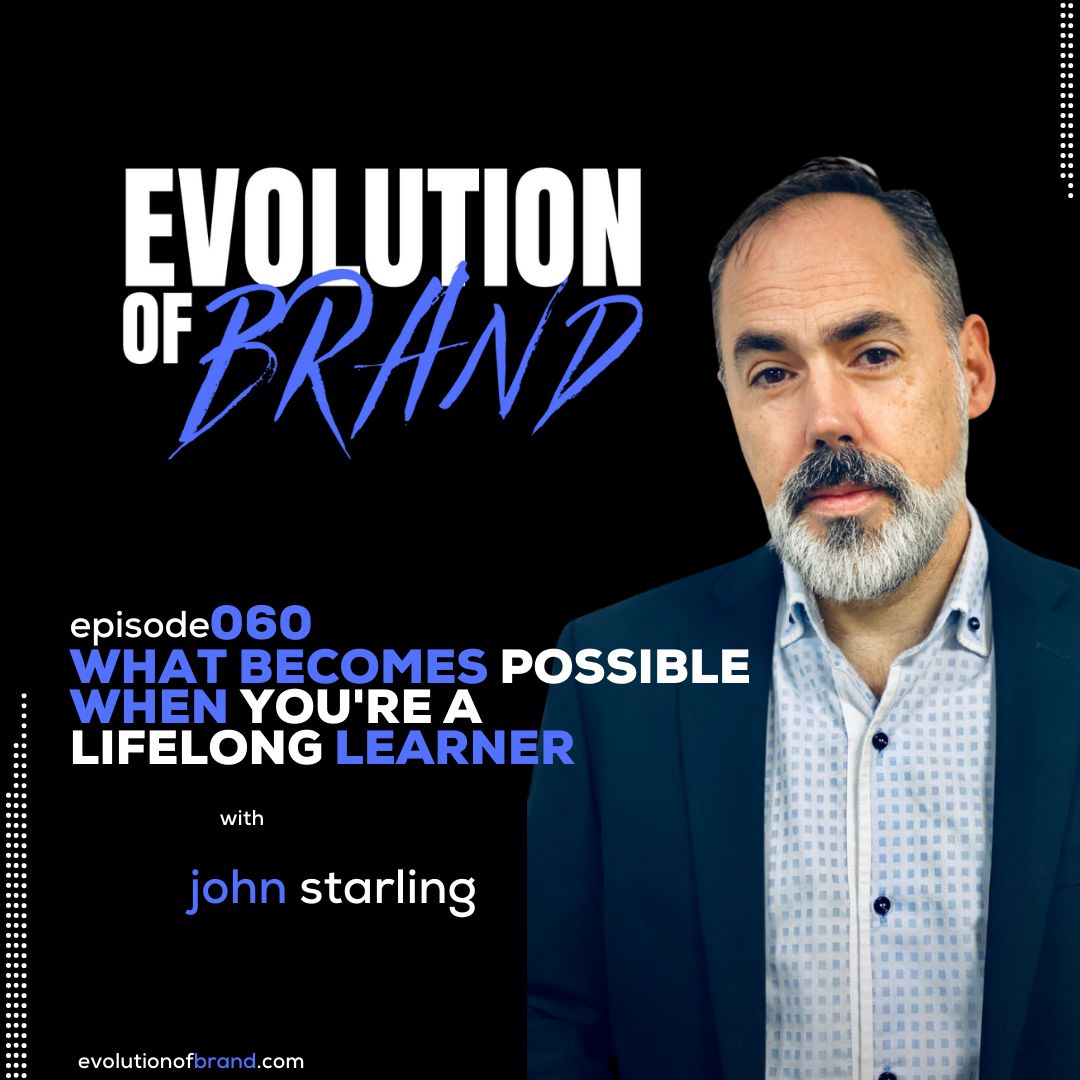 1:47 – A time in John's life when he listened to himself instead of what others told him was right and it led to a major accomplishment
3:14 – A look at John's professional world and brand evolution, as well as the biggest lesson he's learned along the way
9:23 – Why does the learning process need to be ongoing no matter how far you get or how much success you experience?
– If you're a lifelong learner, it's all about the "can't nots"
– Being a lifelong learner is a bug that bites you early and stays with you until you pass
– Be yourself. No matter how much money you make, you'll never retire…because you never retire from being yourself!
11:55 – What should be said to the person who feels they've learned everything in their area of focus?
16:09 – Debunking the "guru shit" and defining what a coach truly does for you
– There are no shortcuts
– "If you meet the Buddha on the road, kill him." — old Buddhist saying
– If you go to the Buddha with your problems, he's going to tell you the answer is inside of you. Ergo, a coach is someone who facilitates and helps you discover the answer. A 'guru' proposes to have all the answers and wants your money for access to that "knowledge"
– The difference between doing it right and doing it wrong in the coaching space is compassion
– Does your messaging come off as meaningful or transactional?
– A big difference between a consultant/advisor and a coach is who's supplying the answer
– In coaching, YOU as the client supplies the answer. This is the Socratic Method
– The coach asks the right questions to "unearth" what's already there
– A good coach helps you "sound it out" when they know you're on a good track towards the answer(s) you seek
27:00 – What role does validation play in our growth and development?
29:15 – Weighing the differences between hands-on coaching and automated systems
– When you're in the trenches with your clients, you're more accessible to provide guidance whenever it's needed
– If you fully automate, a person may not feel they're getting the full value of your expertise. You subtract yourself from the learning process
– If you're involved with hands-on training, you're learning as you teach. "Teaching is learning"
– Being hands-on in training and coaching is another way to grow as a lifelong learner
– Automation is useful when you run out of personal bandwidth, but still want to impact people with your knowledge and offerings
– The three levers to any service-based business are:
1. Rate – how much do you charge?
2. Utilization – how busy are you?
3. Leverage – how can I reach the same result without me being as involved?
– Outsourcing is incredibly valuable and will free up more time that allows you to stay in your zone of genius. That said, before outsourcing, be sure you understand how to do things yourself so you can teach someone else how to do it to your exact specifications and get maximum ROI on the final product you receive
35:07 – What is Pietential and how can its content aid us in our business and personal development?
40:42 – If John could go back in time and share one thing with his pre-evolved self that would completely change the game for him today, what would it be?