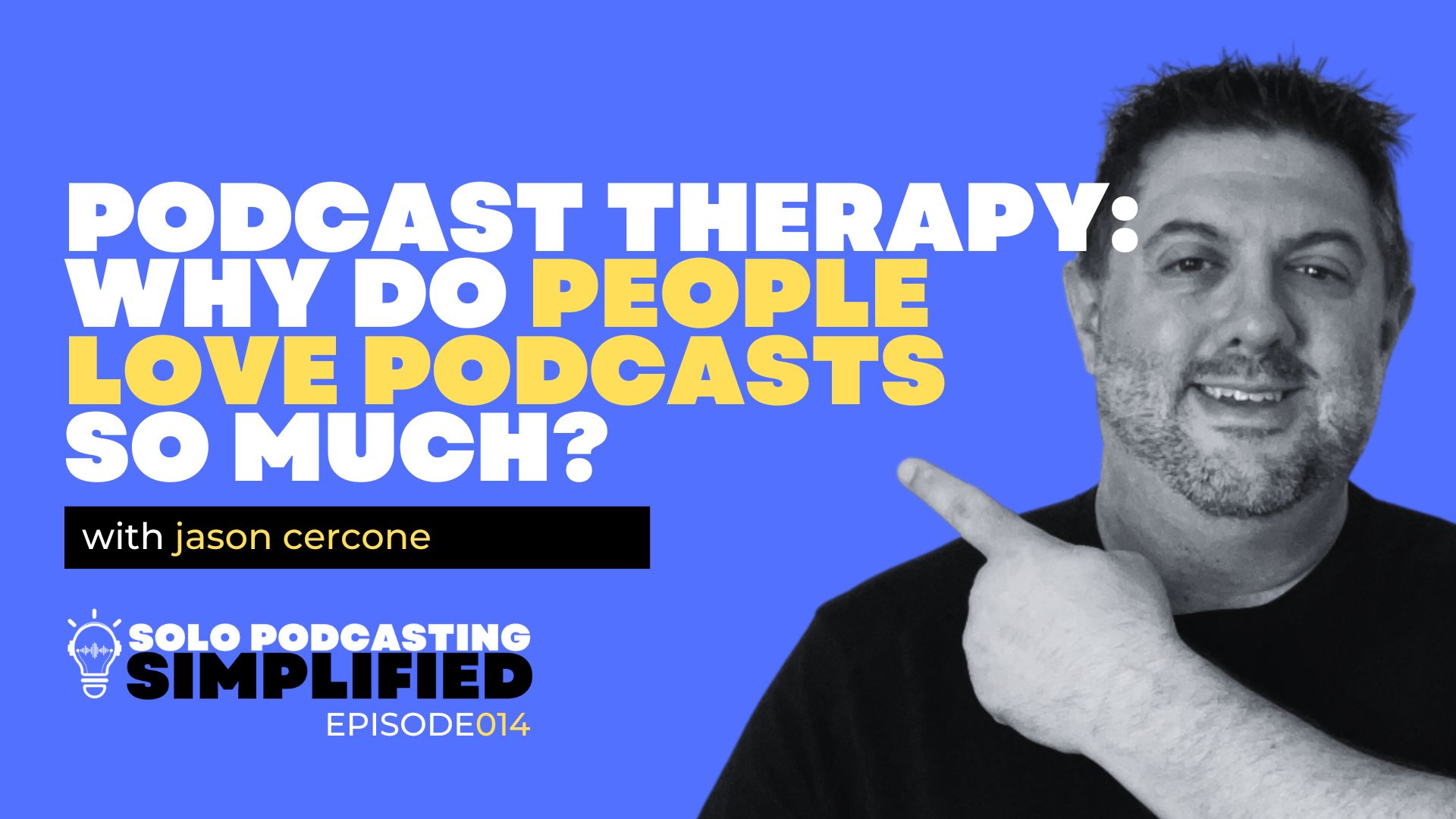 Table of Contents
The Biggest Reason Why People Love Podcasts So Much
Podcast Content Has Evolved Beyond the Audio Component
Why You Can Never Ignore the Power of Podcast Audio
---
In Episode 014 of Solo Podcasting Simplified, Jason Cercone shares his thoughts on why people love podcasts and why, if you haven't done so already, you need to jump on this bandwagon and be part of the podcasting revolution.
Or connect to this episode on:
Apple Podcasts  |  Spotify  |  Google Podcasts  |  Amazon Music  |  iHeartRadio  |  Podcast Addict  |  YouTube
Like This Episode? Give It
Here
---
The Biggest Reason Why People Love Podcasts So Much
The reasons why people love podcasts is pretty subjective.
For starters, they could get attached to the host and tune in every episode just to hear what he or she has to say.
Perhaps the podcast features valuable guests you don't want to miss.
Maybe it's because every time they listen, they learn something new that can be implemented into their life on a personal or professional level.
Hell, it could be because a podcast allows for an escape from their everyday life…even if for a few minutes.
It could be any of these reasons or something completely different, but there's one common denominator that makes podcasts such an important part of people's lives:
Podcasts are passive.
That means podcasts can be consumed without one having their full attention dedicated to said consumption. 
You can put on a podcast and take a walk, get in a workout, make your morning or afternoon commute more enjoyable, even get some chores around the house completed.
All while swinging to the sweet sounds of your favorite podcast content provider.
Podcasts play a meaningful role in people's lives because they enjoy the content while partaking in something else they enjoy. 
Or, at the very least, a solid podcast can make the not-so-enjoyable moments a little bit easier to stomach. 
This is why you can't ignore bringing a podcast into your business practices. The connections you build are too powerful to forego.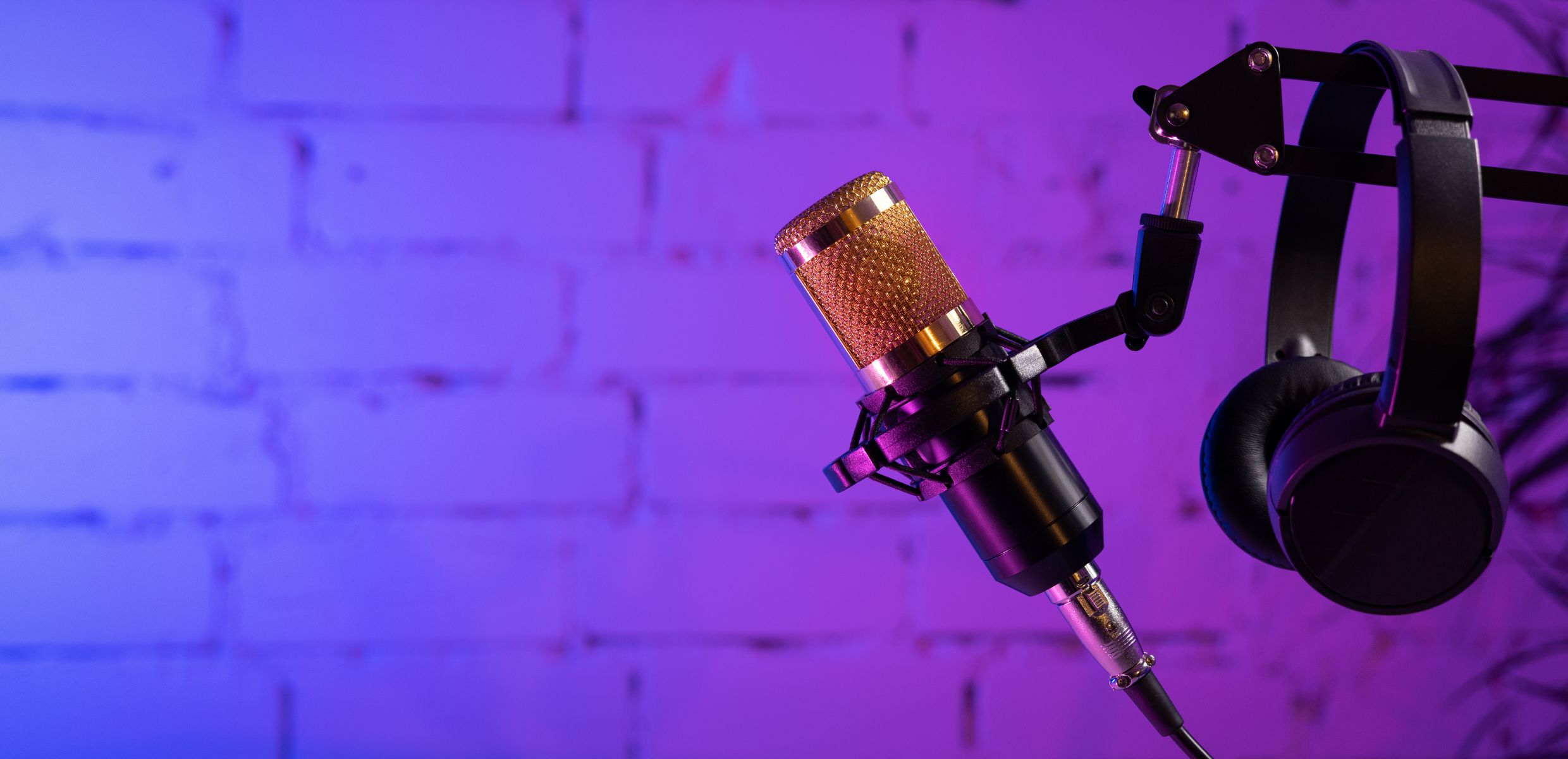 Podcast Content Has Evolved Beyond the Audio Component
Without question, the love affair we have with podcasts has moved beyond just being an audio experience.
Podcast content is now being discovered and consumed in numerous fashions, including but not limited to:
Videos both short and long-form

Blog posts like you're reading right now

Social media content pulled from transcriptions and short clips

Directly from websites

Search engines
Building a podcast in today's digital landscape isn't just about creating dynamic audio.
It's about delivering an experience to your audience that enhances their connection to your podcast, thus leading to them getting more invested in you and your brand.
Your podcast will serve as a distribution channel that pushes your message to a global audience. 
I'm not saying everyone in the world will show up to listen to your podcast, but the reach your podcast has can be bring impact to people on the other side of the planet.
And that content can be consumed in multiple fashions…meaning you want to maximize your content as much as possible.
Now, all that said…
ALSO RECOMMENDED: How Important Is a Website to Your Solo Podcast?

Why You Can Never Ignore the Power of Podcast Audio
As much as the medium has evolved and made other platforms more relevant for podcast consumption, the power of podcast audio cannot be overlooked.
Nor can it be undervalued.
Perfect example: I once told a friend I was planning to launch a video-only series instead of a traditional podcast.
Her response?
"Well, you'll be losing me as an audience member."
When I asked why, she told me it's because she consumes podcasts while she's at the gym and in the car.
So her ability to consume my content in a passive nature is out the window because I wasn't going to give her the option. 
Simply stated: you can't workout or drive a car if you're trying to watch a video or read a blog post.
And if you are trying to do that, please stop it.
The new age of podcasting is all about how AI can help us grow and how all the additional mediums at our disposal can increase listenership.
And while there's absolutely nothing wrong with that, you can never ignore who brought you to the dance…
Audio.
That intimate time a person spends with you in their ear…learning, establishing trust in you, and moving themselves closer to a transformation based on your guidance cannot be duplicated anywhere else.
You can leverage every tool and every medium out there.
But if you don't focus on building a quality audio component first, growing a successful podcast is going to be extremely difficult.
---
Do YOU Love Podcasts? You Need One of Your Own. Let's Talk About It!