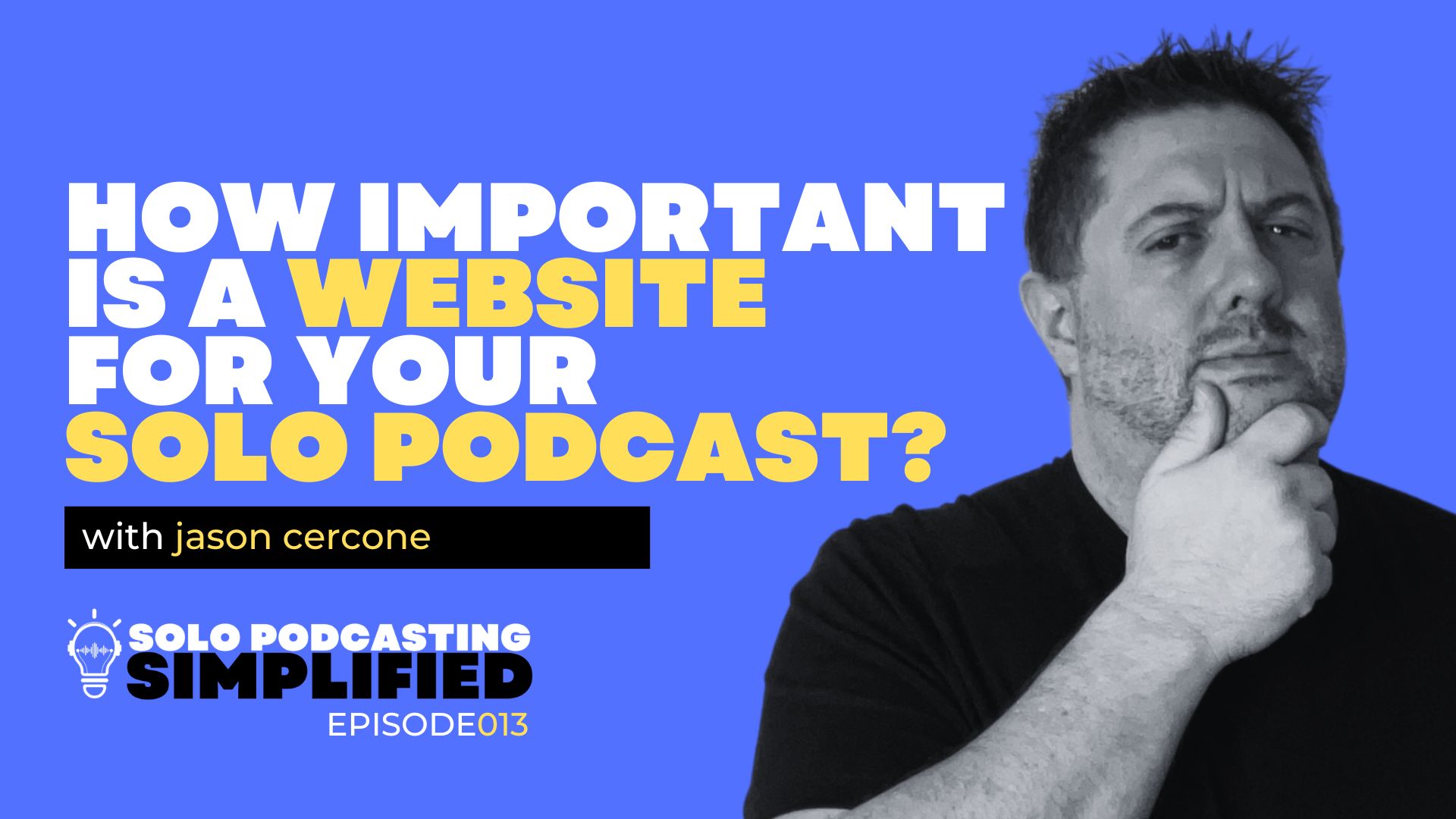 Table of Contents
Why Is Having a Website For Your Solo Podcast So Important?
The Advantages of Blog Posts For Each Individual Podcast Episode
What Happens If You DON'T Feature Your Podcast On Your Website?
---
In Episode 013 of Solo Podcasting Simplified, Jason Cercone piggybacks on some of the conversation from Episode 012 and explains the advantages of having a website (or pages on your existing website) for your podcast.
Or connect to this episode on:
Apple Podcasts  |  Spotify  |  Google Podcasts  |  Amazon Music  |  iHeartRadio  |  Podcast Addict  |  YouTube
Like This Episode? Give It
Here
---
Why Is Having a Website For Your Solo Podcast So Important?
If you listened to Episode 012 of Solo Podcasting Simplified, you know my guest, Mickey Anderson, and I spent our entire conversation unpacking strategies for leveraging a solo podcast within your brand.
And by far, one of the most important aspects we focused on was utilizing your website to feature your podcast content.
Or, building a separate website 100% dedicated to your podcast production.
Why is this so important? 
We discussed a variety of reasons:
The SEO benefits

The value podcast content adds to your website

The value podcast content adds to your overall brand should you ever choose to exit your business
Podcasting has evolved beyond being just an audio platform.
The content found within your podcast can be extracted and used to provide impact and transformation to people who discover you, but may not necessarily listen to podcasts.
Today, podcast content is often discovered through search engines like Google and YouTube on a daily basis.
And if you don't optimize your content for discoverability through your website, you're leaving huge opportunity and a great deal of potential money on the table.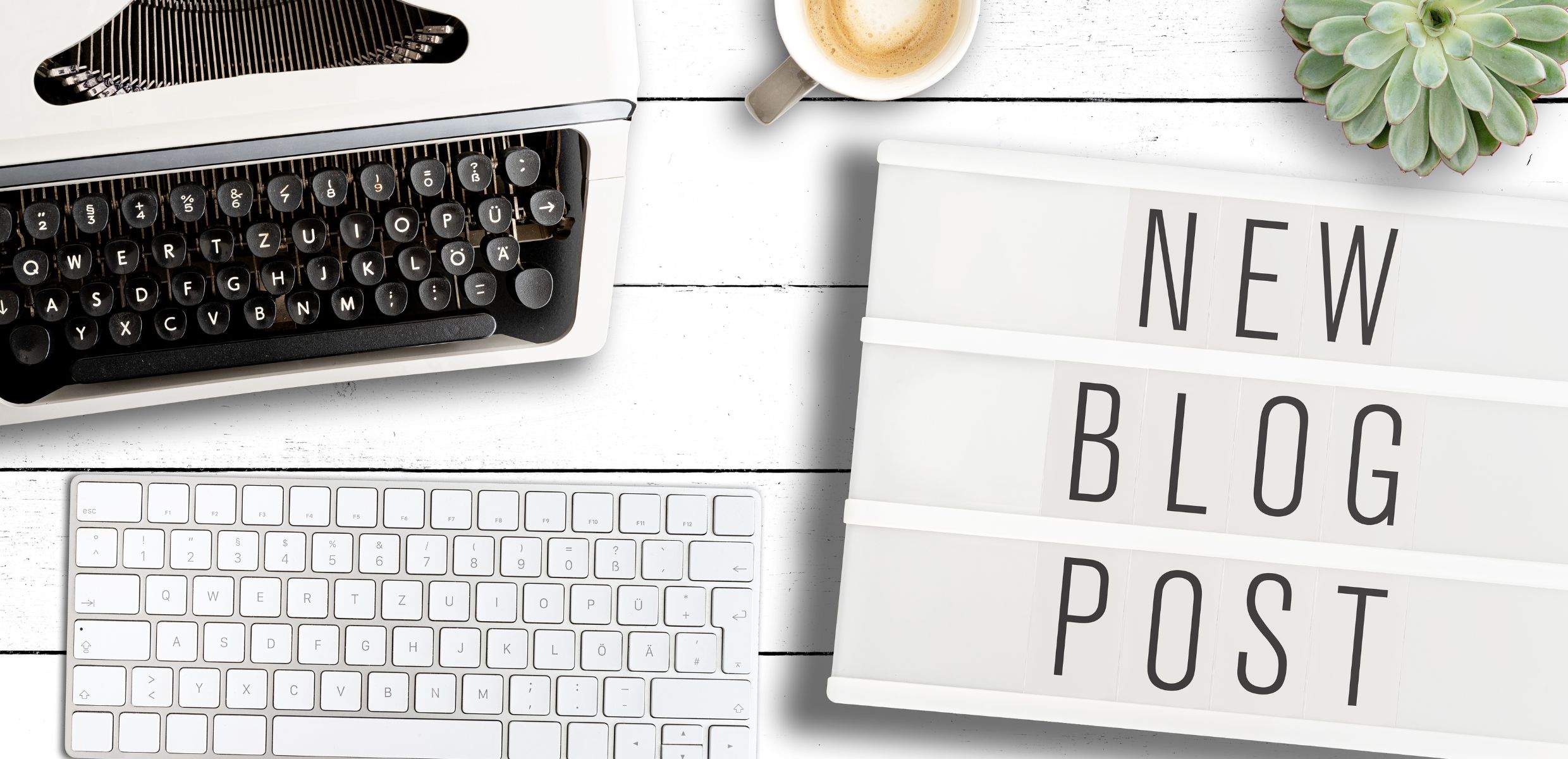 The Advantages of Blog Posts For Each Individual Podcast Episode
Building a blog post for each individual podcast episode you release is great for SEO (or Search Engine Optimization if you're not into the whole brevity thing…).
But it also gives you a centralized hub where you can feature numerous aspects of your podcast under one roof.
Take a moment to peruse the blog post you've currently landed on.
Through this post, I've included numerous aspects for your podcast enjoyment. Including:
The ability to listen to the audio right here on this post

The ability to watch the video version 

Links to where you can consume the podcast on your favorite podcast app or via YouTube

A blog post that builds upon the content found within the episode

A link to another episode of Solo Podcasting Simplified if you'd like to continue digging into this type of content

A Table of Contents that jumps you to specific parts of this blog for easier consumption

The ability to connect with me for a free Discovery Session if you'd like to elevate your own podcasting initiatives
Now that you've landed on my website, I want to make it easy as possible for you to consume this podcast content and get the most from this episode.
And if you choose to listen through your favorite streaming app or watch the video version on YouTube, I want to make sure you have easy access to that as well.
Helping website visitors not only discover your podcast, but access it in easy fashion, will go a long way towards capturing new listeners and, as they resonate with your message and gain trust in you, new customers and brand advocates.
I highly recommend incorporating blog posts into your podcast practices. 
It's an easy way to feature your podcast content on your website and boost your search engine visibility at the same time.
ALSO RECOMMENDED: The Important Pieces of the Solo Podcasting Puzzle You Can't Ignore
What Happens If You DON'T Feature Your Podcast On Your Website?
Right off the bat, your podcast loses credibility. 
If you're building a podcast around your coaching or consulting business and not utilizing it as a primary piece of content in your strategy, people aren't going to take your show seriously.
In addition, you cost yourself search engine visibility, thus hurting your chance to gain new listeners who are looking for solutions you're equipped to provide. 
Another big point we discussed on Episode 012 of Solo Podcasting Simplified was how much value podcast content brings to your website AND your brand overall.
As Mickey explained, she had a colleague who jam-packed her website with relevant content, including a ton of podcast episodes, and was able to exit her company for more than $1M when the dust settled.
This happened because her website was positioned for maximum value and it boosted her value in the eyes of those looking to purchase.
When you exclude your podcast content from your website, you run the risk of losing money on the front AND back end of your business.
It's simply not worth it. 
And it's pretty easy to address this aspect of your podcast content right from the start.
When you build out your foundational game plan, be sure to add how you're going to leverage your existing website to showcase your content and don't stray from that initiative.
Be sure to build your podcast content around your zone of genius and is relevant to your brand everything meshes together.
This will ensure your podcast plays a critical role in all of your content creation objectives.
You may also choose to build a separate website specifically for your podcast, using a service like Podpage to make it happen.
Should you go this route, make sure your podcast website is easily accessible from your main website so any website visitors can get to your show seamlessly.
One way or another, start leveraging the power of your website to amplify your podcast TODAY!
---
Let's Talk About YOUR Podcast. Schedule a Discovery Session Today!