Find Evolution of Brand On Your Favorite Podcast Platform
Spotify  |  Apple Podcasts  |  iHeartRadio  |  Amazon Music  |  Stitcher  |  Podchaser  |  Google
Episode 073 Sponsor
Episode 073 of Evolution of Brand is sponsored by Bonjoro! Discover how you can connect with leads, customers, and colleagues in a unique, dynamic, impactful way with personalized videos. Click here to learn more
The Goods From Tammy Fink
Top 3 Takeaways From This Value-Packed Conversation
Be willing to listen to potential solutions that customers offer. It will save personal bandwidth and reaffirm you're listening to your customer and letting them be part of the problem-solving process

Books, podcasts, YouTube channels, and other platforms aren't always about winning awards or generating millions of dollars. These platforms serve as strong means of communication that help current customers and clients understand your brand on a deeper level AND supply education on topics that are going to be discussed at some point in the communication process

Make your customer experiences meaningful and memorable at every juncture. This will lead to better customer retention and not having to chase customers all the time
Show Notes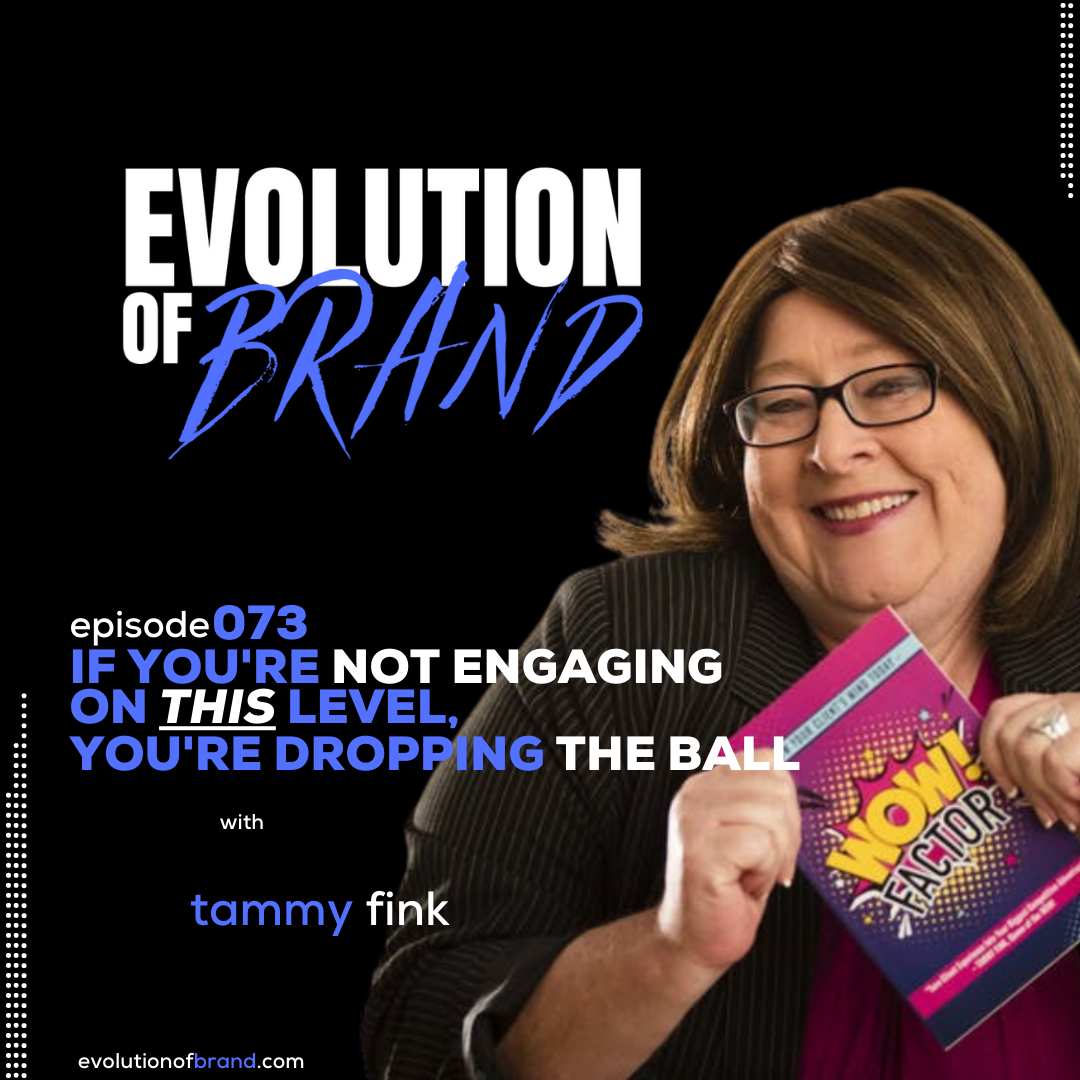 1:52 – A time when Tammy listened to herself instead of what others told her was right and it led to a major accomplishment
2:53 – Tammy tells us about her evolution, what's shaped her career path, the challenges she's overcome, and some of the major lessons she's learned along the way
7:21 – Tammy details the inspiration behind The Wow! Factor and when she realized a book on this subject could change the game for herself and other brands
9:26 – Books, podcasts, YouTube channels, and other channels aren't always about winning awards or generating millions of dollars. These platforms serve as strong means of communication that can help current customers and clients understand your brand on a deeper level AND can supply education on topics that are going to be discussed at some point anyway
10:41 – As Tammy was writing The Wow! Factor, were there any new client experiences that she encountered that were added to the book or is she saving those stories for a sequel?
13:09 – Everything you need to do is client-focused and viewed from the client's perspective first
     – It's all about the customer/client (not you) and the transformation you're bringing into their world
     – In the scramble for content and growth, the client experience can get lost
     – Put yourself in your customer's shoes and feel what they feel when it comes to the experience your offering
     – Be willing to listen to potential solutions that customers offer. It will save personal bandwidth and reaffirm that you're listening to your customer and letting them be part of the problem-solving process
     – Building relationships is critical to developing the best customer experiences. Not just relationships with your customers, but with other resources that could potentially help stimulate a resolution that works for parties involved
21:29 – What is the #1 mind-blowing customer experience that Tammy has ever perpetrated?
27:29 – The Russell Brunson story…
31:10 – Tammy's 3-Step Process to delivering the ultimate customer experience
     1. Ask questions and find out about your people to help you determine what's best to deliver
          – Keep detailed notes about your customers so you get to know them on a deeper level
     2. What can you give your clients that takes things to the a new level in the relationship
     3. M&Ms – Look for things that are both meaningful and memorable to your clients
38:13 – Do you burn bridges or are you experiencing the gains the high road has to offer?
40:52 – Are you being authentic with who you are and what your brand is? Are you the same authentic person with your online presence that you are when someone meets you in person?