Find Evolution of Brand On Your Favorite Podcast Platform
Spotify | Apple Podcasts | iHeartRadio | Amazon Music | Stitcher | Podchaser | Google
Episode 072 Sponsor
Episode 072 of Evolution of Brand is sponsored by Bonjoro! Discover how you can connect with leads, customers, and colleagues in a unique, dynamic, impactful way with personalized videos. Click here to learn more
The Goods From Mark Young
Top 3 Takeaways From This Value-Packed Conversation
Building genuine relationships is disruptive! Focus your attention very strongly on building quality relationships with your clients and all people you encounter

Preparation is a huge component of success. Never put yourself in a position to look unprofessional because you didn't take the time to get to know your prospective client. Failing to prepare is preparing to fail

You can't get to know anyone until you know you. If you don't know the way you are perceived and the way you communicate, you'll never get anyone else to understand you
Show Notes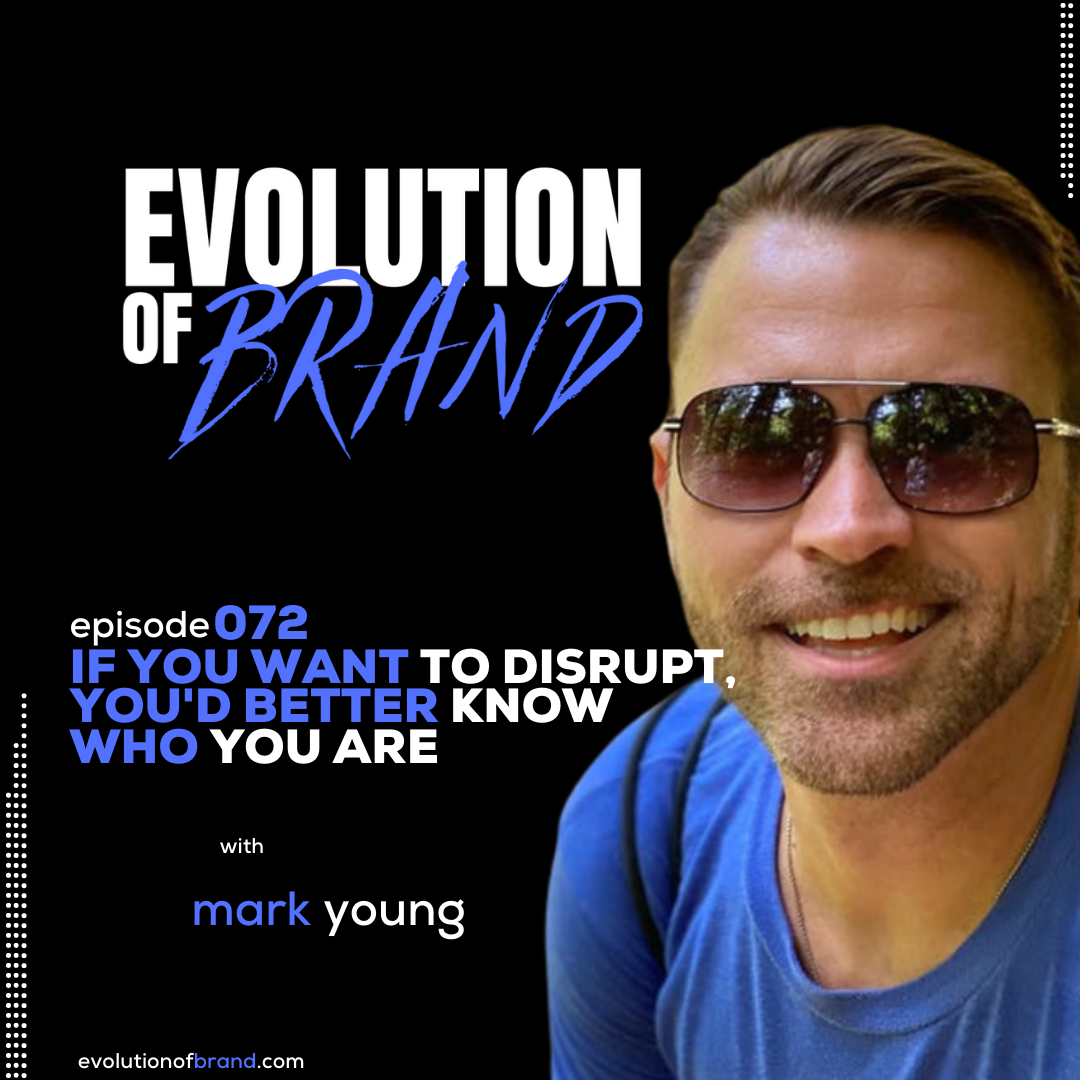 1:45 – A time when Mark listened to himself instead of what others told him was right and it led to a major accomplishment
3:26 – What brought Mark into the world of marketing and branding, what's changed since he broke into the industry, and what keeps him coming back for more?
5:58 – How people consume social media content and how it compares to "flipping through the channels" on TV back in the day + our first look inside the creation of Mark's book Date Your Clients
10:50 – Are there any chapters of Date Your Clients that stand out as Mark's favorite or have significant importance you should be aware of?
– The book, chapter by chapter, goes through what you experience in the beginning and evolution of a relationship and how relationship-building in business closely relates to relationship-building in your personal life
– Preparation: you prepare for a first date…why wouldn't you prepare for the first meeting you have with a prospective client?
– When fights/disagreements occur (in relationships with loved ones or with clients), do we focus on the problem or do we focus on the things that keep us together?
18:18 – More on the importance of preparation
21:31 – Where did the 'walk of shame' chapter in Date Your Clients come from and how does it help you overcome failures you've experienced in your life?
– The history behind the term 'walk of shame' is not what you think it is…
– If you experience failure, you are allowed to give yourself some time to bounce back. But you can't let it hold you down forever. Be ready to bounce back stronger and wiser!
29:21 – Mark and I share our stories of perseverance and making a comeback from job loss that we did not see coming
34:30 – With so many options available to consumers today, what does a brand need to do to be disruptive and truly make an impact that people remember?
– There is no one solution to being disruptive. It depends on the brand
– You can't get to know anyone until you know you. If you don't know the way you are perceived and the way you communicate, you'll never get anyone else to understand you
– Who are you as a brand? Until you can answer that question, QUIT MARKETING!
– If a brand wants to be disruptive, you need to know who you are and BE who you are
– Building genuine relationships is disruptive. The minute things turn into a sales pitch, people disconnect
– To be disruptive, you need to find what makes you unique. What is your Unique Selling Proposition?
40:29 – What are some practices brands can put into play that can improve how they build relationships and what they get from said relationships?
– Talk to your customers!
– Don't try to "loop" people into buying your product. Instead, tell your story through social media, website, podcast, email newsletter, etc.
– Your audience should understand and relate to your story because that's what keeps them coming back!