Find Evolution of Brand On Your Favorite Podcast Platform
Spotify | Apple Podcasts | iHeartRadio | Amazon Music | Stitcher | Podchaser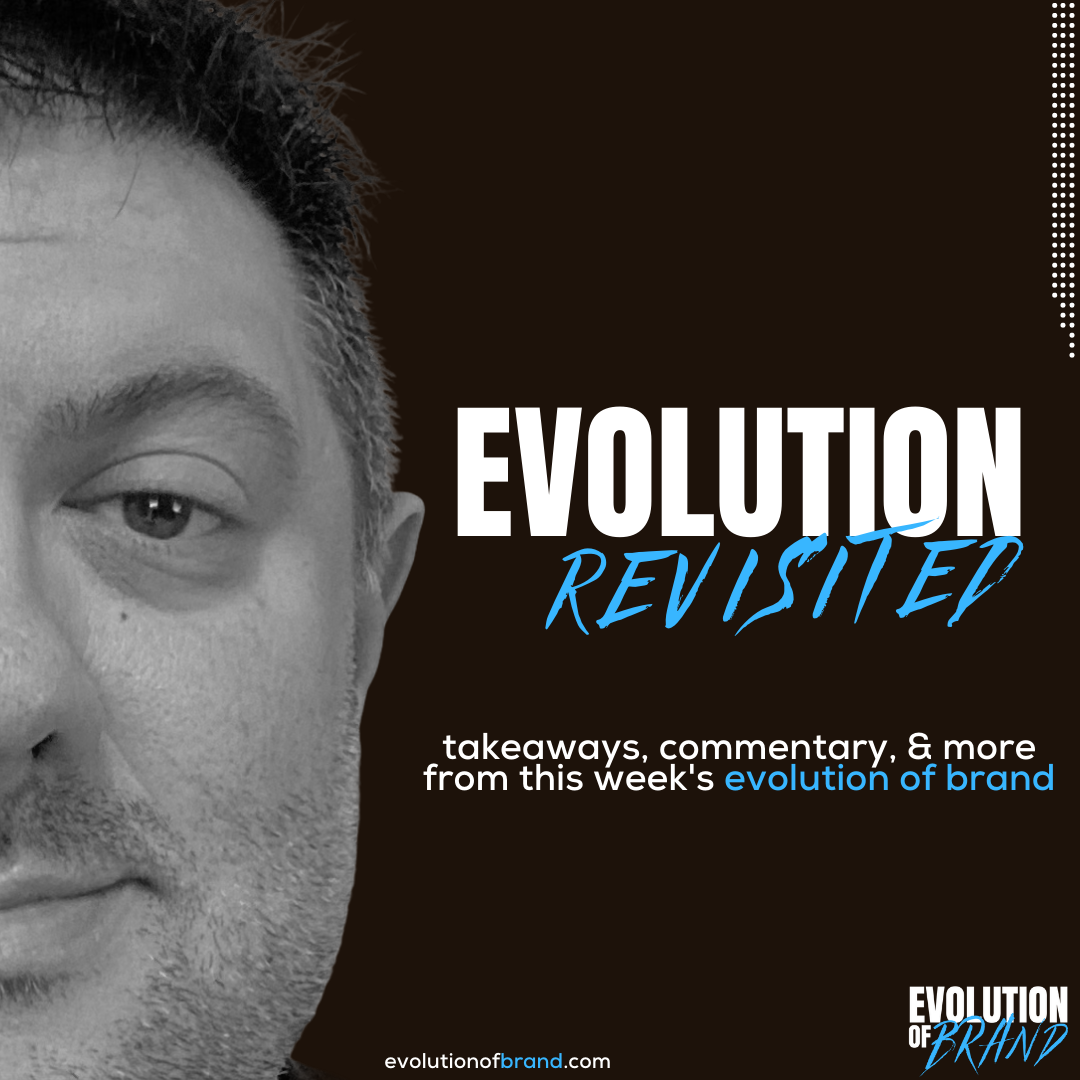 In this installment of Evolution Revisited, I'm reflecting back on Episode 026 and sharing some of my big takeaways from my conversation with Nathaniel Brown.
I also have some insight on Nathaniel's $1,000 Coaching Intensive, which Nathaniel is offering to everyone in EoB Society for FREE! All you need to do is find him on Instagram at
@therealnathanielbrown
and send him a DM that says Coach Me!
And finally, I have a sneak preview of Episode 028 of Evolution of Brand featuring Samantha Lee Wright, the Founder of Pineapple Podcasting Academy.