Find Evolution of Brand On Your Favorite Podcast Platform
Spotify | Apple Podcasts | iHeartRadio | Amazon Music | Stitcher | Podchaser | Google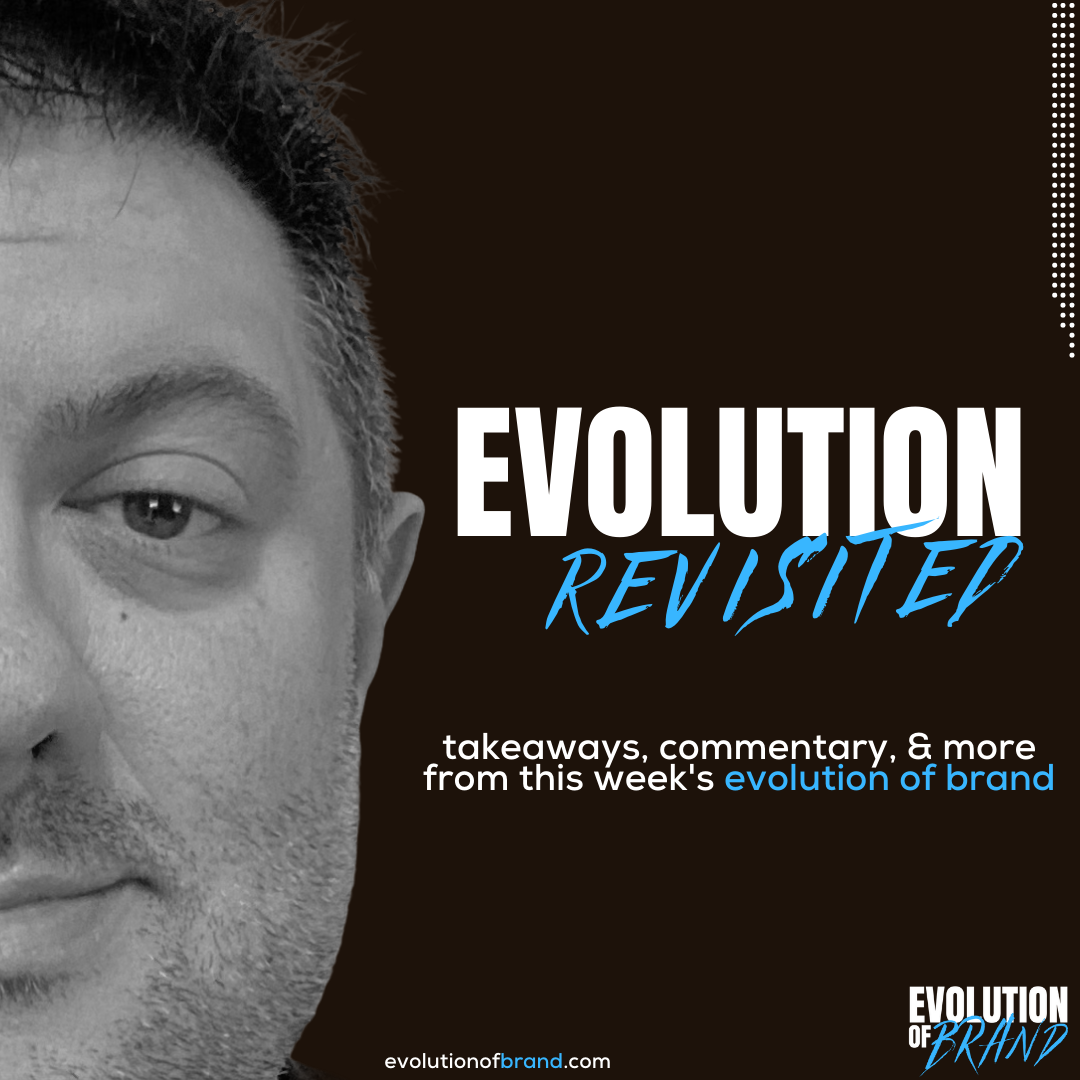 In this installment of Evolution Revisited, I'm sharing some of my big takeaways from Episode 050 of Evolution of Brand featuring Vince Cortese. I also drop some additional commentary on customer service and customer support.
Additionally, I've got some great information about the podcast guest optimization training program I just released aptly named Mic Drop University. MDU is part of my Guest Accelerator system. Click here to get all the details on how you can join the community!
And finally, I close down Evolution Revisited one last time as we get ready to expand to two fresh interview episodes a week and move these recaps to my YouTube channel.
Subscribe to the channel today
!