Find Evolution of Brand On Your Favorite Podcast Platform
Spotify | Apple Podcasts | iHeartRadio | Amazon Music | Stitcher | Podchaser | Google
Episode 077 Sponsor
Episode 077 of Evolution of Brand is sponsored by the FREE podcasting workshop that I'm co-hosting with Tristan Thibodeau on Friday, July 8th 2022 at 4:00pm EST/1:00pm PST. Join us and discover how podcasting can take your brand to the next level! Click here for details and registration
The Goods From Veronica Romney
Connect with Veronica and grab her Executive Dream Team Guide |

veronicaromney.com

Find Veronica on your favorite social media platform @vromney
Top 3 Takeaways From This Value-Packed Conversation
"There's million dollar problems. There's 10 million dollar problems. There's billion dollar problems. There will never come a point in business scaling where there won't be problems. That's just not going to happen."

When hiring people for your team, it's important to understand how they'll best serve you and what type of environment will allow them to grow. They may be strong in one environment, but struggle in another.

Leaders hire with "happy ears." They vision-cast for the potential of their business AND the potential of a person (without including the person in the conversation, thus leading to them serving multiple roles and burning out)
Show Notes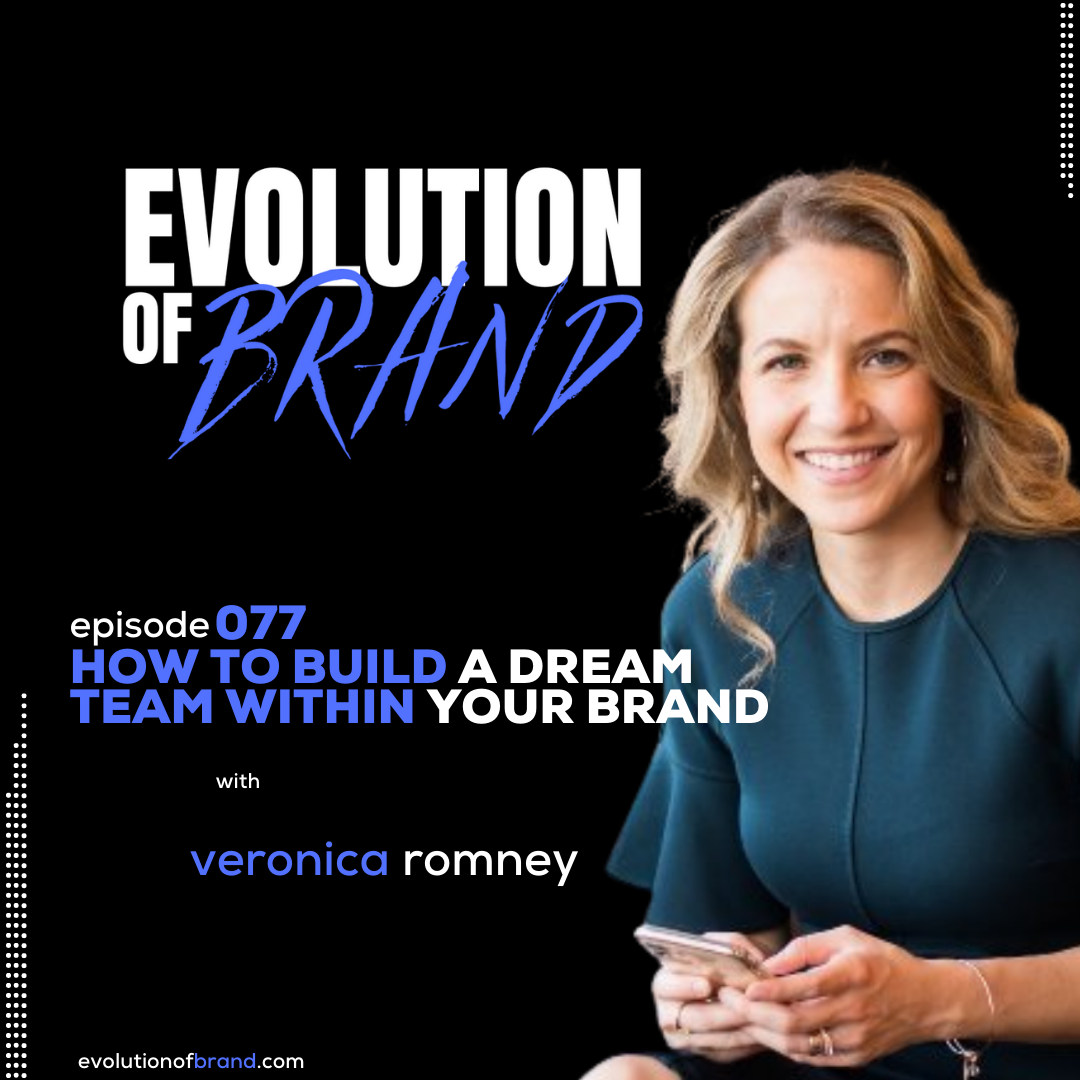 2:00 – A time Veronica listened to herself instead of what others told her was right and it led to a major accomplishment
3:11 – A trip down Veronica's entrepreneurial path, how she's embraced the many evolutions that have taken place, and how the many great opportunities she's had have helped shape who she is today
8:02 – Did Veronica have plans to sell her first business when she first started it or was this something that came due to the burnout that hit her?
10:27 – What was it like for Veronica and the Tony Robbins/Dean Graziosi group to go from presenting in front of a live audience to the virtual world that COVID forced so many into?
14:37 – How the COVID-19 pandemic normalized the virtual world and made this method of working and connecting with others much more efficient
18:21 – Veronica talks about her time serving as Chief of Staff at BossBabe and how that brand has helped women find new levels of success in business and in life as a whole
21:10 – "There's million dollar problems. There's 10 million dollar problems. There's billion dollar problems. There will never come a point in business scaling where there won't be problems. That's just not going to happen." — Veronica
– There will never be a day where you don't have SOME kind of problem
– No matter how much you grow, your problems don't go away. Your business is like a game of whack-a-mole…you just want more people to help you whack the moles!
23:13 – Veronica walks us through a typical day of being a Dream Team Architect and everything that job entails
27:52 – Where are companies missing the mark with team development and what can they do to correct course in this important area of their operations?
– Many businesses lack structure…in many cases, because many entrepreneurs don't have corporate experience and live within that structure
– Leaders hire with "happy ears." They vision-cast for the potential of their business AND the potential of a person (without including the person in the conversation, thus leading to them serving multiple roles and burning out)
– We want people to serve many roles, but they need to be included in the conversation to ensure their direction is well-plotted so everyone can grow and thrive
31:21 – Why does Veronica feel that leaders are not hired, they're trained, and at what point in her professional journey did she arrive at this realization?
34:30 – What is the Veronica Romney process for hiring and building an amazing dream team and how does she follow up to ensure the team is progressing in the right direction?
39:03 – How does Veronica advise leaders motivate their team in a way that allows everyone, regardless of what drives and motivates someone, to grow and thrive?