Find Evolution of Brand On Your Favorite Podcast Platform
Spotify  |  Apple Podcasts  |  iHeartRadio  |  Amazon Music  |  Stitcher  |  Podchaser  |  Google
Episode 090 Sponsor
Episode 090 of Evolution of Brand is sponsored by Canva. Canva makes it easy to create remarkable, on-brand logos, graphics, and videos for any business owner at any skill level. Click here to get started with Canva
The Goods From Dave Combs
Connect with Dave, listen to Rachel's Song, grab a copy of Dave's book, and more on his website |

combsmusic.com
Top 3 Takeaways From This Value-Packed Conversation
It only takes one piece of content that strongly resonates with your audience to get positive momentum on your side. Once this happens, focus on consistently delivering more value to keep people coming back for more

In any entrepreneurial endeavor, you're going to hear 'no' A LOT. But it's important to stay positive, keep pushing forward, and understand that 'no' doesn't always mean 'no…' sometimes it simply means 'not yet'

Be persistent in your pursuit to grow your brand, market your product, etc. and don't let negatives, no's, and slow results detour you. If you continue to push forward and establish a mindset that keeps your emphasis on enjoying the process and finding a way to win, that's when success will come
Show Notes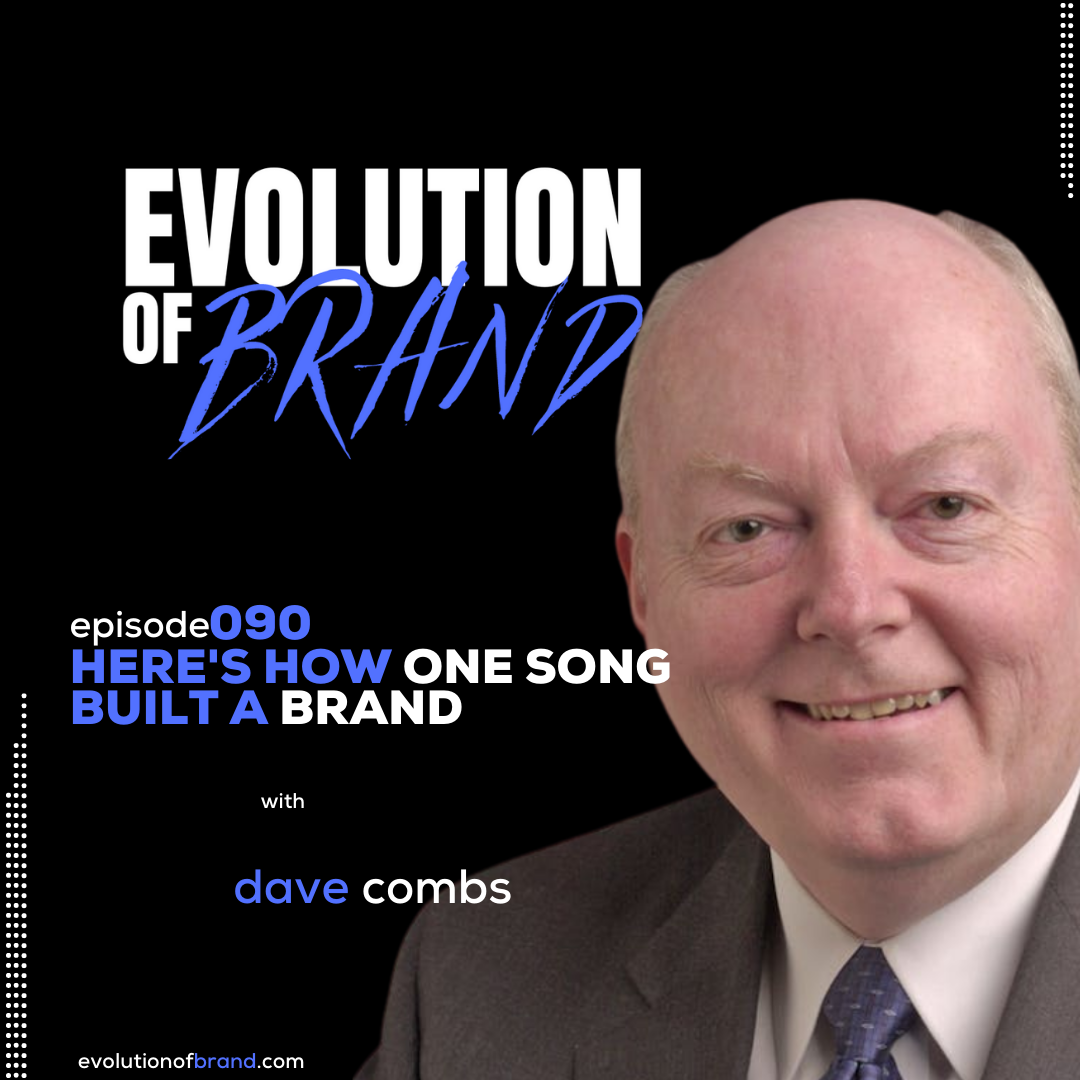 1:30 – A time when Dave listened to himself instead of what others told him was right and it led to a major accomplishment
3:07 – Dave tells us what first got him into music, when he knew this would be his chosen career path, and how his brand has evolved just as much as the music industry has over the years
8:50 – The power of music, how it impacts us each individually, and what made Dave's creation "Rachel's Song" resonate with so many people around the world?
14:17 – Dave shares how he's been successful building his brand via publicizing versus advertising
21:49 – One of the best ways to publicize and tell your story in today's digital world is showing up as a value-driven podcast guest!
     – It allows for organic conversation to unfold
     – It provides a phenomenal stage for telling your story
     – Being a podcast guest allows you to be spontaneous 
     – When podcast host and podcast guest click and have chemistry, it leads to much more engaging content for the audience to enjoy, learn from, etc.
26:15 – Dave breaks down how he got Rachel's Song marketed via gift shops and the major life and business lesson he learned executing this strategy
39:23 – How can you find the "hit song" that lives inside of you?
45:11 – If Dave could go back in time and share one thing with his pre-evolved self that would completely change the game today, what would it be?