Find Evolution of Brand On Your Favorite Podcast Platform
Spotify | Apple Podcasts | iHeartRadio | Amazon Music | Stitcher | Podchaser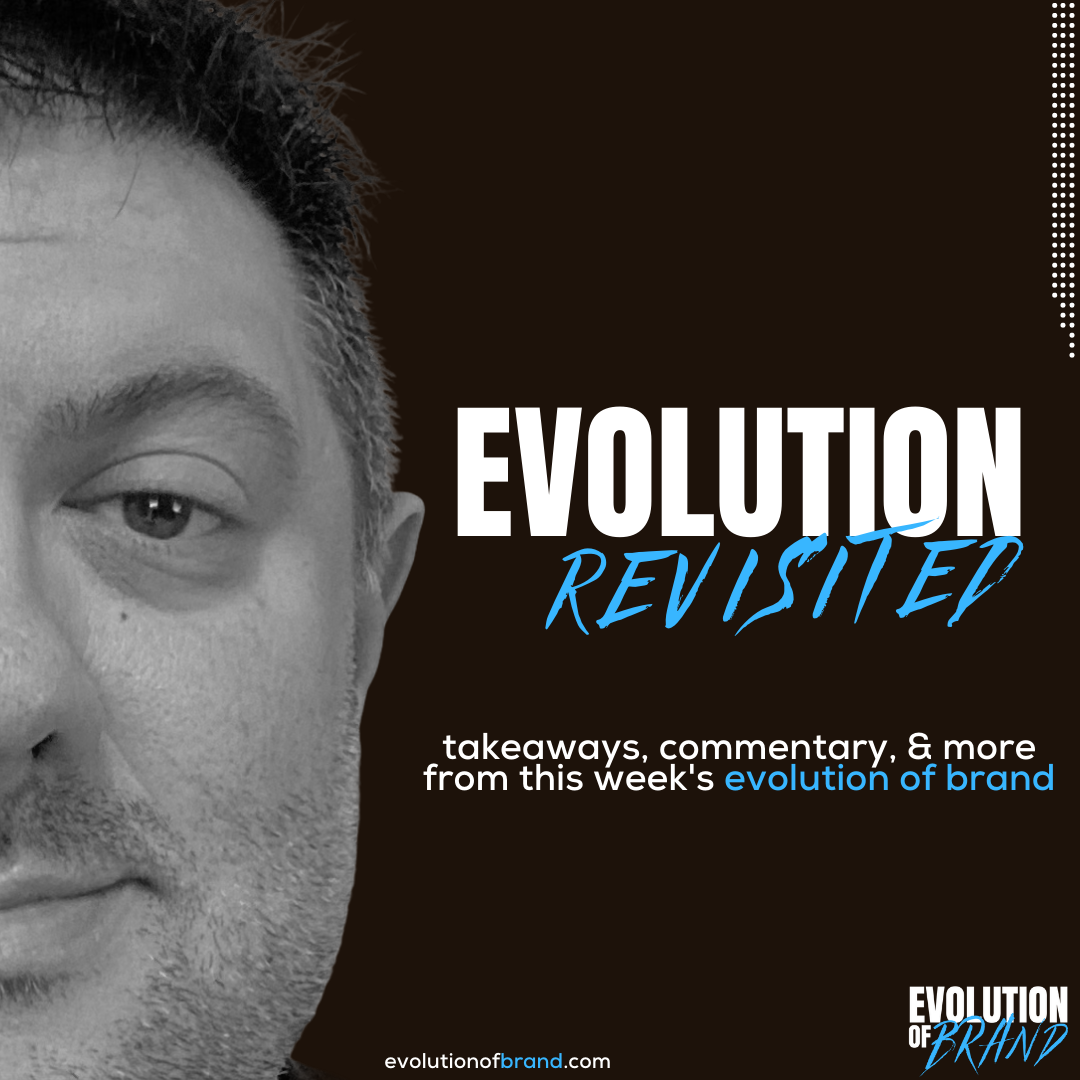 In this installment of Evolution Revisited, I'll be sharing my big takeaways from Episode 024's conversation with Aleya Harris.
I'll also be talking about The One Thing and why it's come up on the last two episodes…and why it'll be on the next episode, too.
And finally, I've got a sneak preview of Episode 026 of Evolution of Brand featuring Nathaniel J. Brown.