Find Evolution of Brand On Your Favorite Podcast Platform
Spotify | Apple Podcasts | iHeartRadio | Amazon Music | Stitcher | Podchaser | Google
Episode 079 Sponsor
Episode 079 of Evolution of Brand is sponsored by Canva. Canva makes it easy to create remarkable, on-brand logos, graphics, and videos for any business owner at any skill level. Click here to get started with Canva
The Goods From Mark & John Cronin
Connect with Mark & John, learn more about John's Crazy Socks, get your own pair of crazy socks, and find all of their engaging social media platforms |

johnscrazysocks.com
Top 3 Takeaways From This Value-Packed Conversation
You have to know who you are, what you're about, and know the difference between what an essential part of your purpose and what's a variable

Drive your mission. That will drive your brand and allow you to meet your customers where they spend the most time and create the best experiences possible, thus endearing them more to you

The power of an authentic brand story can never be ignored, overlooked, or overshadowed. The story of John's Crazy Socks is the quintessential blueprint of an authentic brand story taking everyone behind it to new levels of success each and every day
Show Notes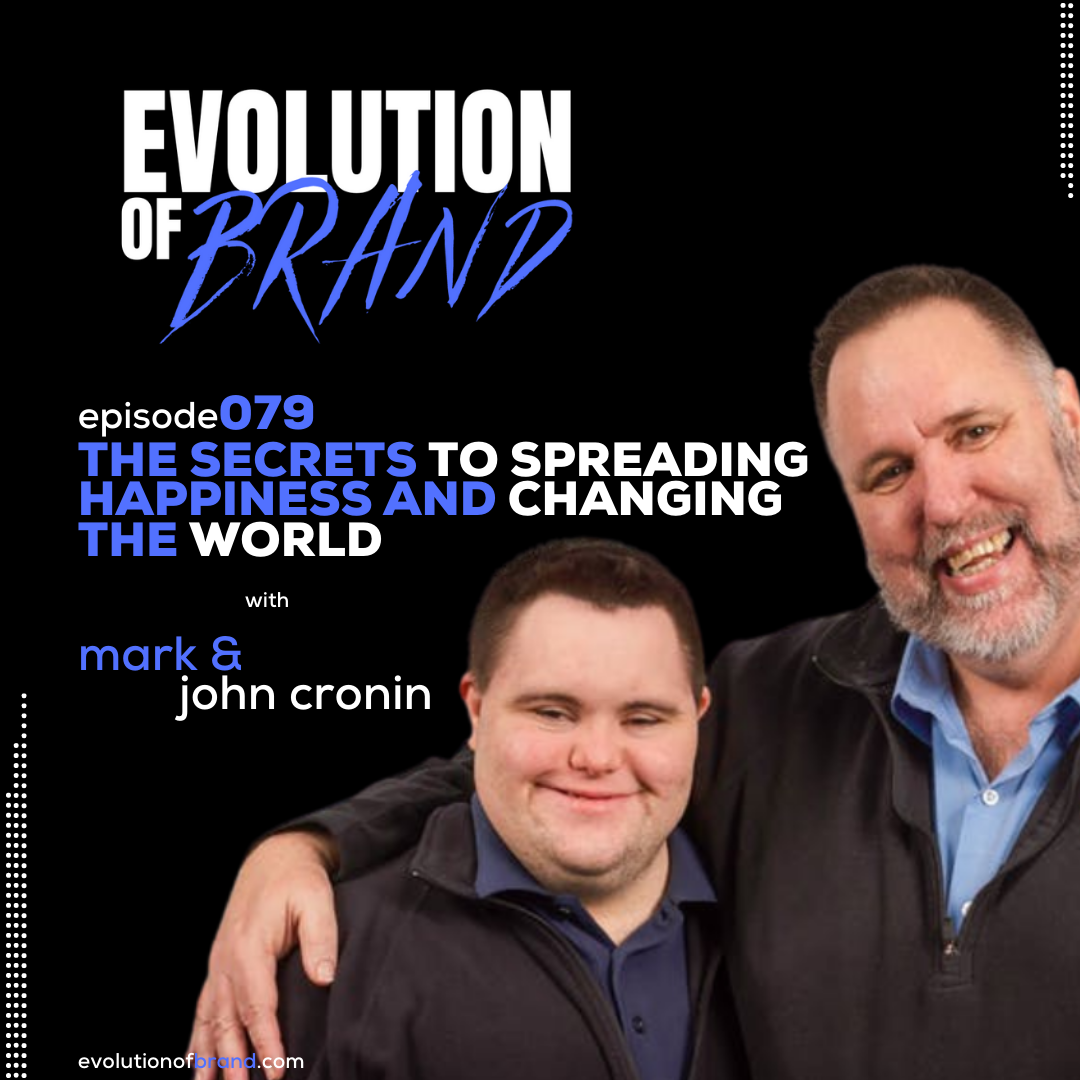 1:47 – A time when Mark and John listened to themselves instead of what others told them was right and it led to a major accomplishment
4:43 – Some background on what inspired Mark & John's brand, podcast, partnership, and their mission to spread happiness to people around the world
12:46 – What lessons did Mark & John learn as they were getting their brand off the ground?
16:27 – How have Mark & John managed to work together and make their business partnership work as father and son?
20:22 – What are some of the long-term plans and goals Mark & John have in place for the John's Crazy Socks brand?
22:52 – Have Mark & John ever thought about going on Shark Tank?
26:01 – How did John forge a relationship with former US President George W. Bush and what sort of impact did that relationship have on the John's Crazy Socks brand?
29:14 – Mark & John share their experiences testifying in front of Congress
34:01 – The power of authentic brand story exemplified through the passion Mark & John have for their brand and the opportunities that have arisen as they've developed and embraced their story
38:31 – Where do Mark & John get the inspiration for all of the sock designs they have (over 4,000!) in their portfolio?
40:24 – If Mark & John could go back in time and share one thing with their pre-evolved selves that would completely change the game today, what would it be?