Listen & Subscribe to Pod Theory
Apple Podcasts | Spotify | Google Podcasts | Stitcher | Amazon Music | iHeartRadio | Podchaser
Every Episode is Right Here!
What is Pod Theory?
Pod Theory is a daily podcast that delivers tips, strategies, guidance, and commentary focused on the art and business of podcasting. Every Monday thru Friday, new episodes go live and bring you insight on all aspects of podcasting from host Jason Cercone, Founder of Cercone Consulting and a podcaster with over five years of podcasting experience. From what it takes to launch a successful podcast to ways you can improve your existing show and all stops in between, Pod Theory is your daily injection of actionable podcast wisdom in 15 minutes or less.
Listen to every episode right here or subscribe wherever you download your favorite podcasts!
About The Host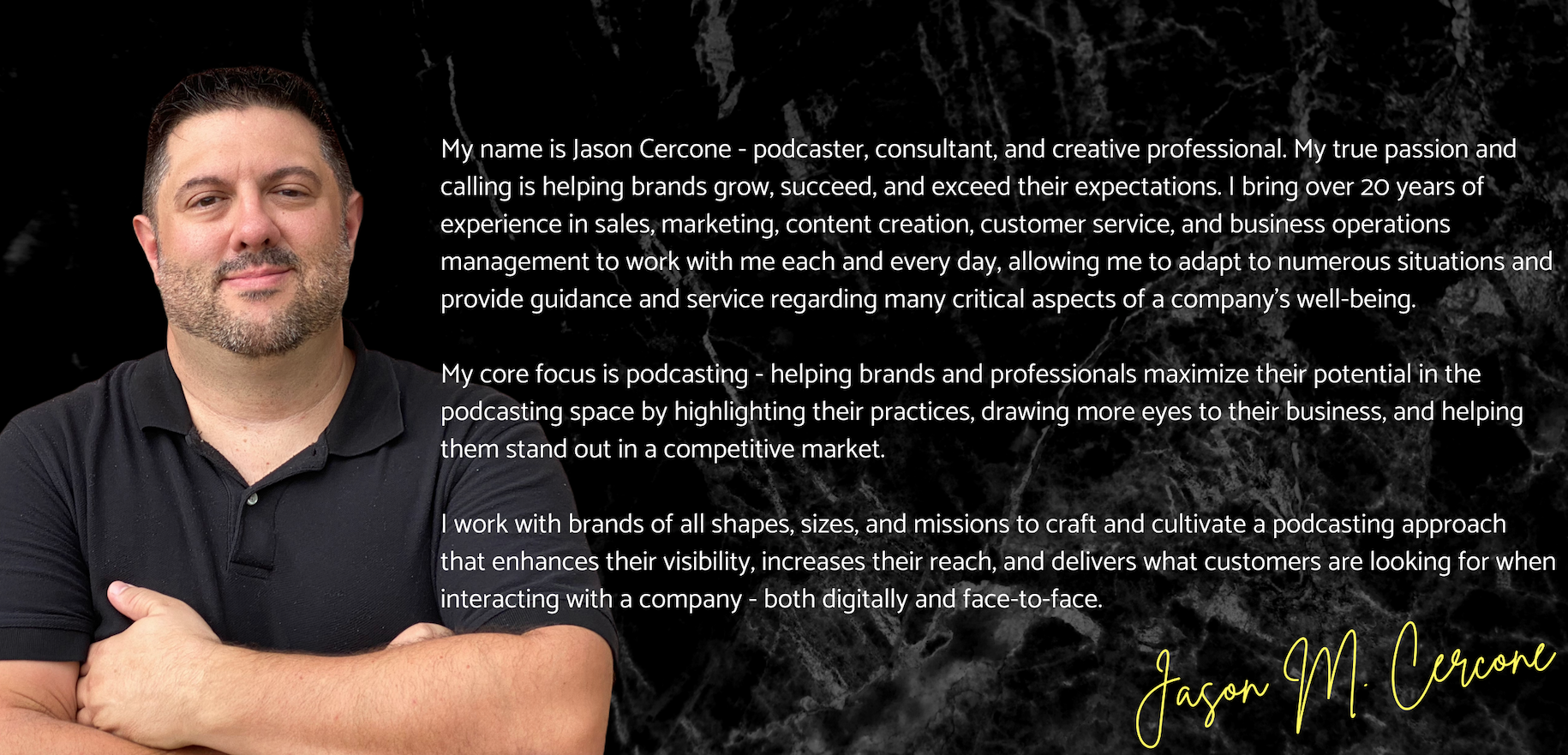 Listen & Subscribe to Pod Theory
Apple Podcasts | Spotify | Google Podcasts | Stitcher | Amazon Music | iHeartRadio | Podchaser
________________________________